Byron Wien and Joe Zidle Announce the Ten Surprises of 2022
Here is a link to this year's 10 potential surprises from Blackstone. Here is a section:
6.The price of gold rallies by 20% to a new record high. Despite strong growth in the US, investors seek the perceived safety and inflation hedge of gold amidst rising prices and volatility. Gold reclaims its title as a haven for newly minted billionaires, even as cryptocurrencies continue to gain market share.

7.While the major oil-producing countries conclude that high oil prices are speeding up the implementation of alternative energy programs and allowing US shale producers to become profitable again, these countries can't increase production enough to meet demand. The price of West Texas crude confounds forward curves and analyst forecasts when it rises above $100 per barrel.
One of the big lessons from The Chart Seminar is "ranges are explosions waiting to happen". The longer a range persists for the lower expectations for future potential become. Even so the range stores up potential for a breakout like a spring under compression. A breakout unleashes waves of new buying and price continue to rise until a new balance is found with sellers.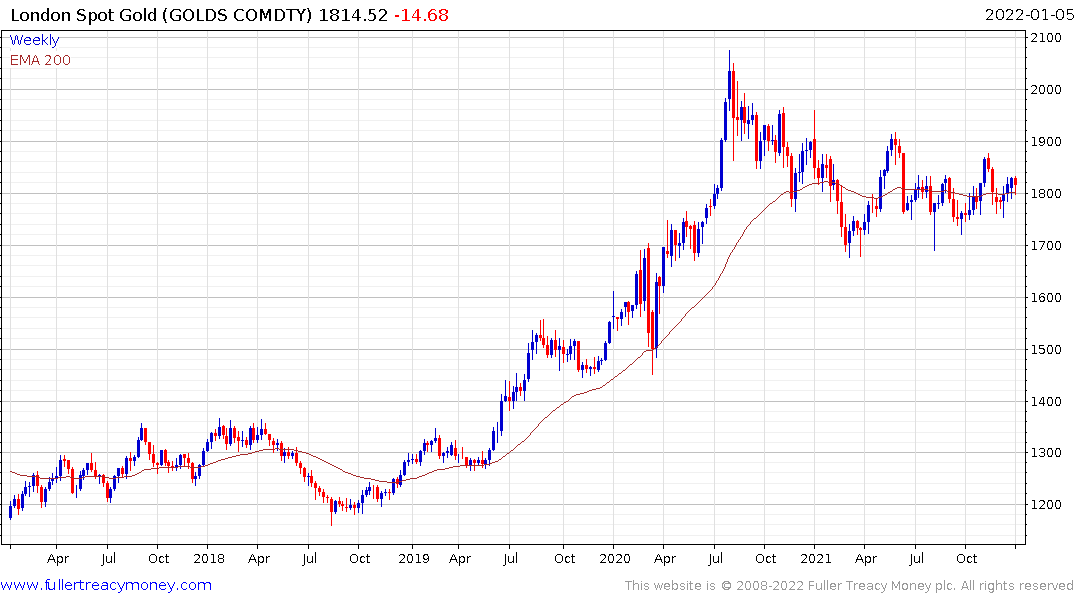 Gold has been ranging below $1850 since January 2021. Every time it has rallied above that level it has failed. When it can sustain a move above $1850, we will have clear proof a medium-term demand dominated environment is back in force.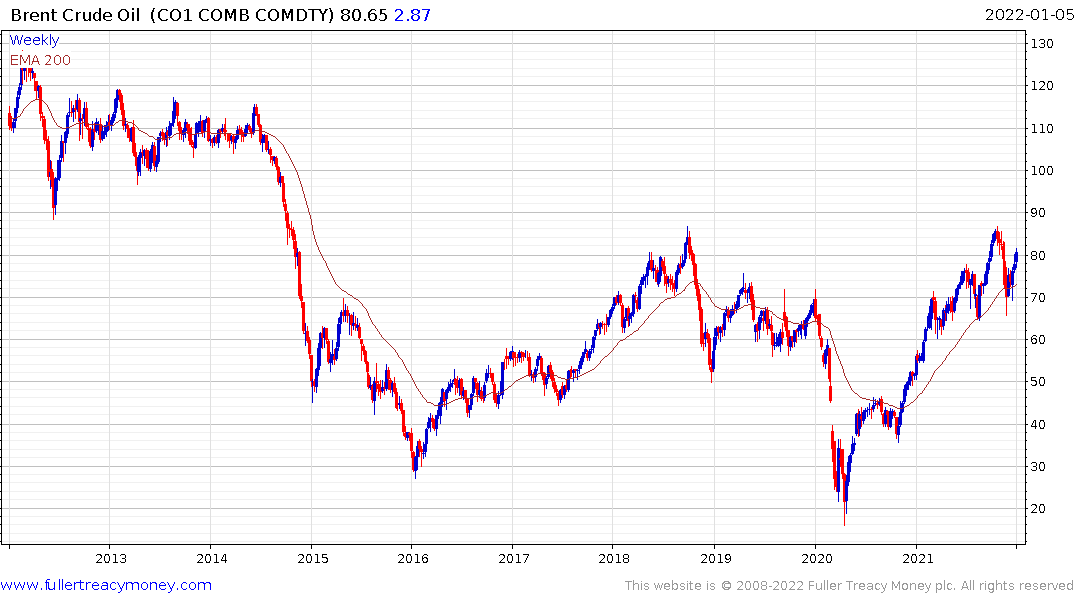 Brent Crude oil has been ranging below $80 since the big decline of 2014/15. It is back testing that level today, having bounced from the region of the trend mean. Considering the extend of the range, a pop to test $100 is not overly ambitious. There is a great deal of uncertainty about supply so producers are very reticent to commit to expansion plans. That's creating a tight market environment in the short term even if there are plenty of potential sources of supply that can be drawn from over the medium term.
Back to top