Brazil Analysts See Inflation Further Above Central Bank Target
This article from Bloomberg may be of interest to subscribers. Here is a section:
Brazil analysts raised their 2022 inflation expectations further above target for the third week in a row as the central bank prepares to lift its interest rate into double digits at Wednesday's policy meeting.
Inflation will hit 5.38% in December, above the prior estimate of 5.15%, according to a weekly central bank survey published on Monday. Analysts also lifted their 2023 year-end consumer price forecast to 3.50% from 3.40%.

Policy makers led by Roberto Campos Neto are expected to deliver their third consecutive 150-basis point rate hike this week, lifting the benchmark Selic to 10.75%. Inflation slowed less than expected in mid-January, as factors including global supply-chain disruptions pressured prices of transportation and
durable goods. Analysts see borrowing costs at 11.75% in December.

The central bank risks missing this year's inflation target of 3.5%, which has a tolerance of plus or minus 1.5 percentage points.
Brazil has some of the highest short-term interest rates in the world and they are about to get even higher. Emerging markets do not have the luxury of time to wait and see what happens. They have much more recent history of inflationary problems and have tended to act much quicker to curtail growth opportunities to bring inflation under control. That's exactly what Brazil is doing with its aggressive hikes.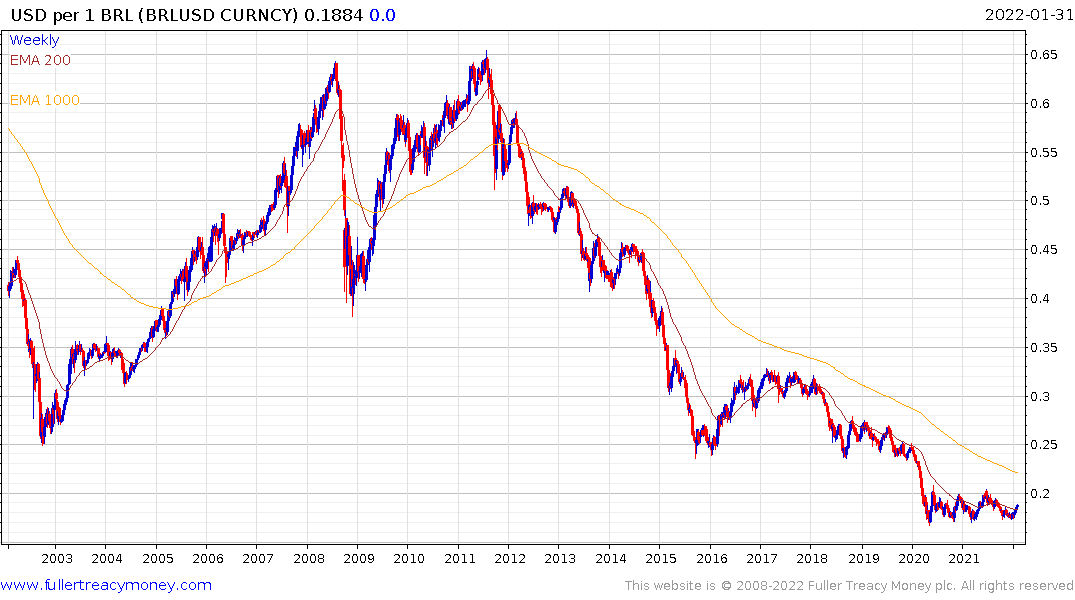 That suite of policies is starting to bear fruit in the currency. The Real continues to rebound from the lower side of its almost two-year range.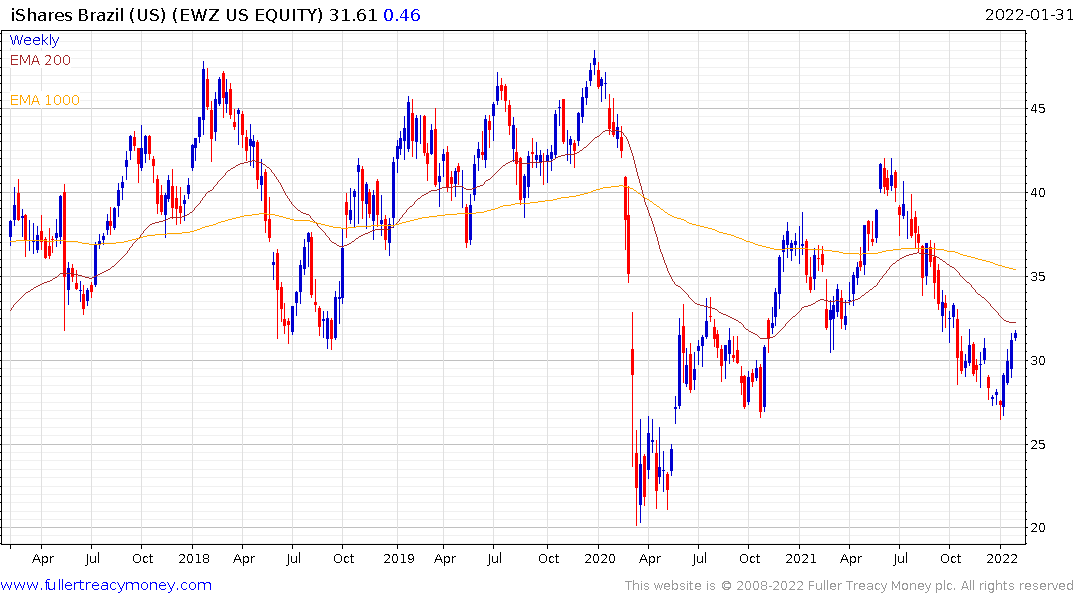 That's helping to reignite interest in the stock market. The iShares MSCI Brazil ETF has broken its seven-month downtrend and is back testing the region of the 200-day MA.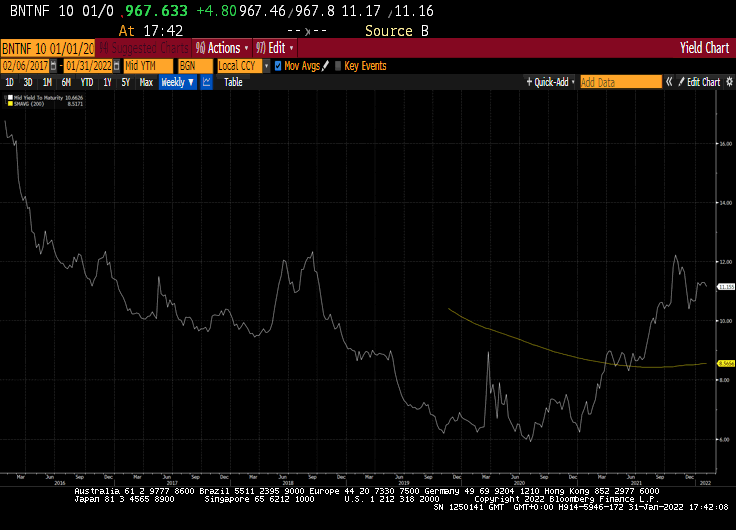 Brazilian local currency 5-year bonds yield 11.15% and the rate has encountered resistance in the region of the 2018 peaks.
Back to top