BP Starts Production at Massive North Sea Oil Development
This article Sarah Kent for the Wall Street Journal may be of interest to subscribers. Here is a section:
Clair Ridge is expected to reach a production plateau at a peak of 120,000 barrels of oil a day and is designed to run for 40 years. The companies are currently evaluating the potential for a third project within the field to expand output even further.

It's BP's sixth new project to start production this year, the latest marker of the company's return to growth after years of retrenchment in the wake of its fatal blowout in the Gulf of Mexico. To pay for the 2010 disaster, which killed 11 people and caused the worst offshore oil spill in U.S. history, BP was forced to sell off billions of dollars of assets, shrinking its production.

But a string of new developments that started up over the past two years is reversing that trend, and BP is closing in on its ambition to regain its former size. The company's production averaged 3.6 million barrels a day in the first nine months of the year, up nearly 3% compared with the same period in 2017. Output will receive a further boost from its recent $10.5 billion acquisition of BHP Billiton Ltd's shale assets.
Saudi Arabia pumping at capacity is one factor in the decline of oil prices and speculation is rife whether that is a quid pro quo for President Trump's assistance in Khashoggi assassination scandal.
New supply coming to market after an interval of years is an important factor that is driving the decline in oil prices which accelerated further today. It is also a testament to technological innovation that the Clair Ridge field can be developed at all since this is west of the Shetlands and bears the full brunt of the North Atlantic.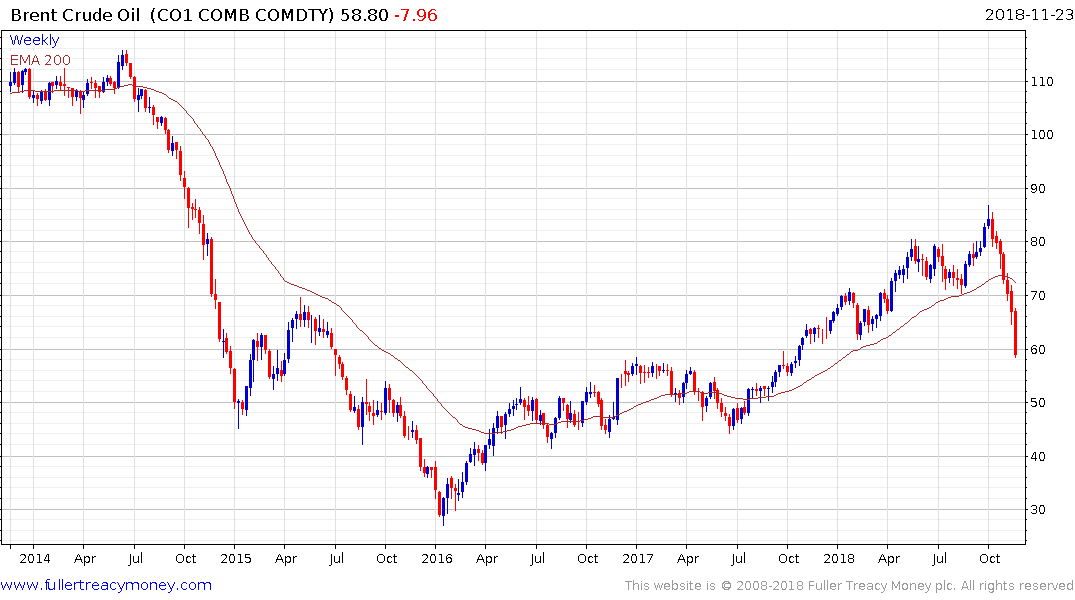 Brent Crude Oil is accelerating lower and has not rallied by more than $3 since the October peak. A bounce of more than that will be required check momentum beyond a pause.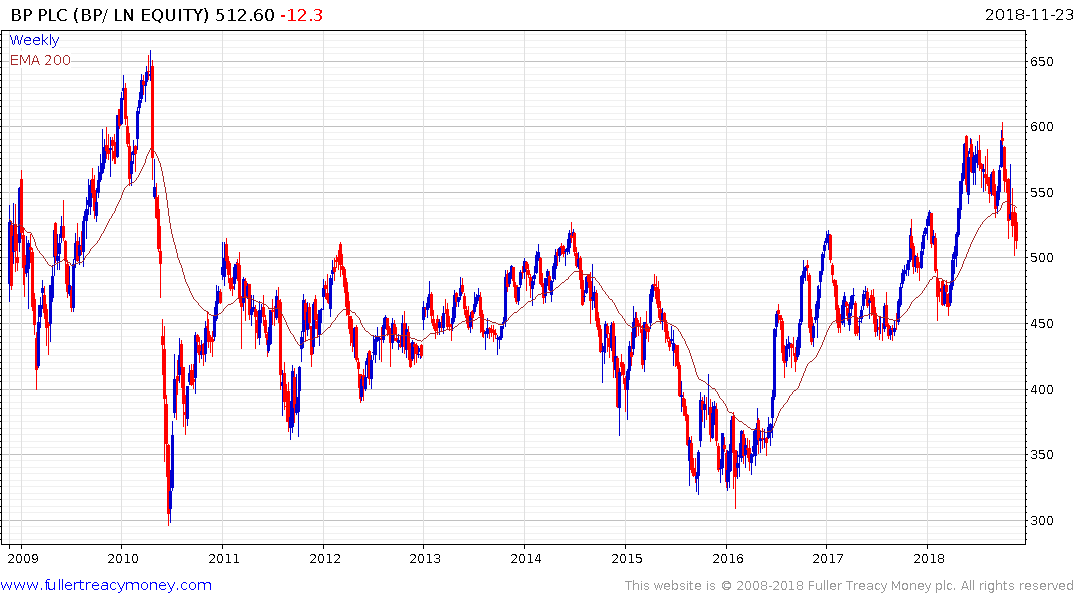 BP has first step above its base characteristics but needs to hold the 500p level if that view is to remain credible.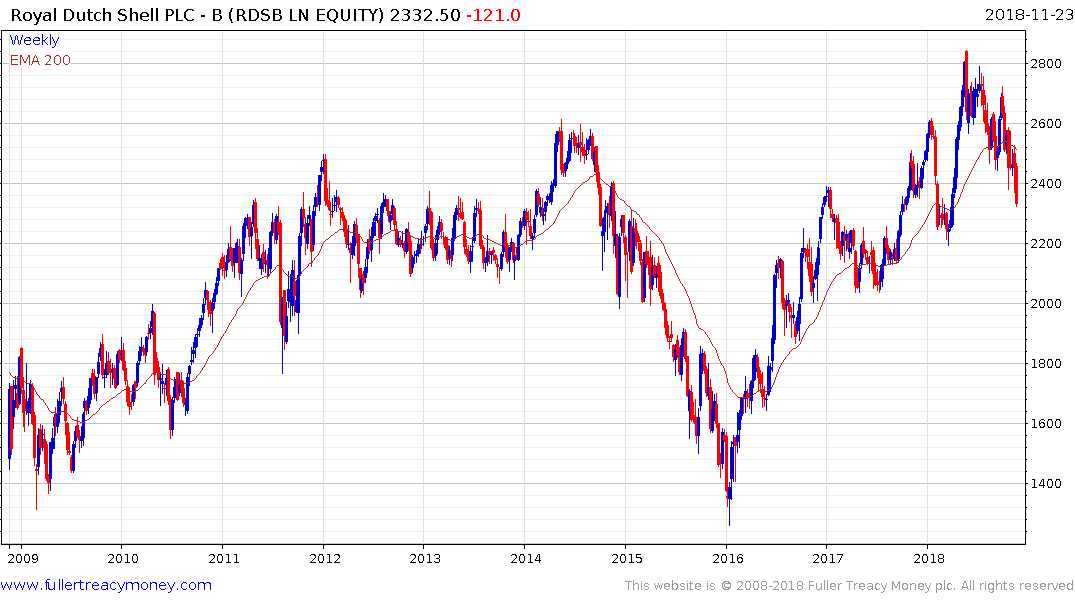 Royal Dutch Shell is pulling back to test its almost three-year progression of higher reaction lows. A short-term oversold condition is evident but a clear upward dynamic will be required to pressure shorts.
Back to top