Biden Plots Cuba Reset in Rebuke of Trump's Sanctions
This article by Ben Bartenstein for Bloomberg may be of interest to subscribers. Here is a section:
That strategy includes reducing restrictions on travel, investment and remittances for the island nation that are perceived to disproportionately hurt Americans and ordinary Cubans, said the people, who requested anonymity because the new administration is still coming together. Other measures that target Cuba for human rights abuses would remain in place, the people said.

The prospect of a détente between Washington and Havana rekindles memories of the thaw that Biden helped champion during the Obama administration, when the two nations restored diplomatic ties that had been broken for decades following Fidel Castro's rise to power.

But the president-elect is returning to an even messier scene: the Cuban economy is suffering its worst crisis since the collapse of the Soviet Union amid fallout from Covid-19 and U.S. sanctions. At the same time, Cuban intelligence officers have helped prop up Nicolas Maduro in Venezuela, allowing his regime to consolidate its grip on power in defiance of demands for free and fair elections.
It looks increasingly likely that outside of the China question, the USA is likely to migrate back to many of the foreign policies championed during the Obama administration. There may also be a quid pro quo in the offing. Perhaps some assistance on the Venezuela question will be provided in return for easing sanctions.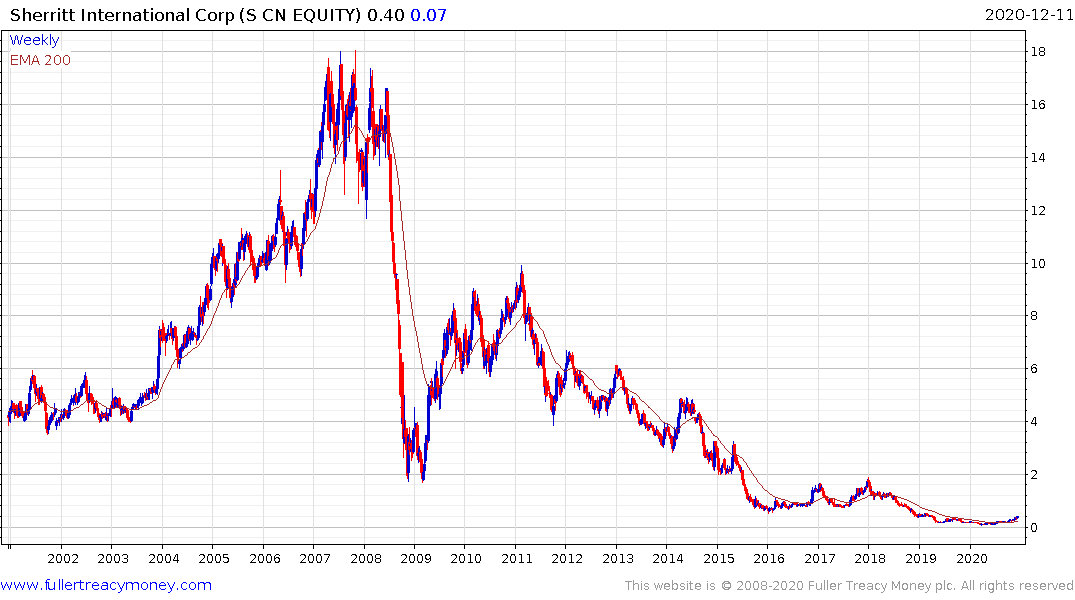 Sherritt International's primary nickel/cobalt asset and its power utility are in Cuba. The company was close to bankruptcy since it could not sell its production in the USA. The share is therefore highly leveraged to improving relations with Cuba.
Back to top