Averting Climate Crisis Means No New Oil or Gas Fields, IEA Says
This article from Bloomberg may be of interest to subscribers. Here is a section:
Reducing emissions to net zero -- the point at which greenhouse gases are removed from the atmosphere as quickly as they're added -- is considered vital to limit the increase in average global temperatures to no more than 1.5 degrees Celsius. That's seen as the critical threshold if the world is to avoid disastrous climate change.

But it's a path that few are following. Government pledges to cut carbon emissions are insufficient to hit "net zero" in the next three decades and would result in an increase of 2.1 degrees Celsius by the end of the century, the IEA said.

"This gap between rhetoric and action needs to close if we are to have a fighting chance of reaching net zero by 2050," the agency said. Only an "unprecedented transformation" of the world's energy system can achieve the 1.5 degrees Celsius target.

The IEA's road map appears to be at odds with climate plans laid out by Europe's top three oil companies -- BP Plc, Royal Dutch Shell Plc and Total SA. They all have targets for net-zero emissions by 2050, but intend to keep on seeking out and developing new oil and gas fields for many years to come.

"No new oil and natural gas fields are needed in our pathway," the IEA said. If the world were to follow that trajectory, oil prices would dwindle to just $25 a barrel by mid-century, from almost $70 now.
Many of the oil majors have significantly reduced plans for additional new supply already. That decision was as much about the price structure as it was about appeasing the increasingly powerful green lobby. Today, the European oil companies in particular are attempting to reorient towards becoming utilities to boost their green credentials.
The net effect of this changing oil market dynamic will be to create supply shortage within the decade. The $25 estimate by 2050 is rather nebulous and assumes demand will collapse even faster than supply. The estimate ignores the need for significant investment in mining and construction materials to build the $100 trillion energy infrastructure required to displace oil demand.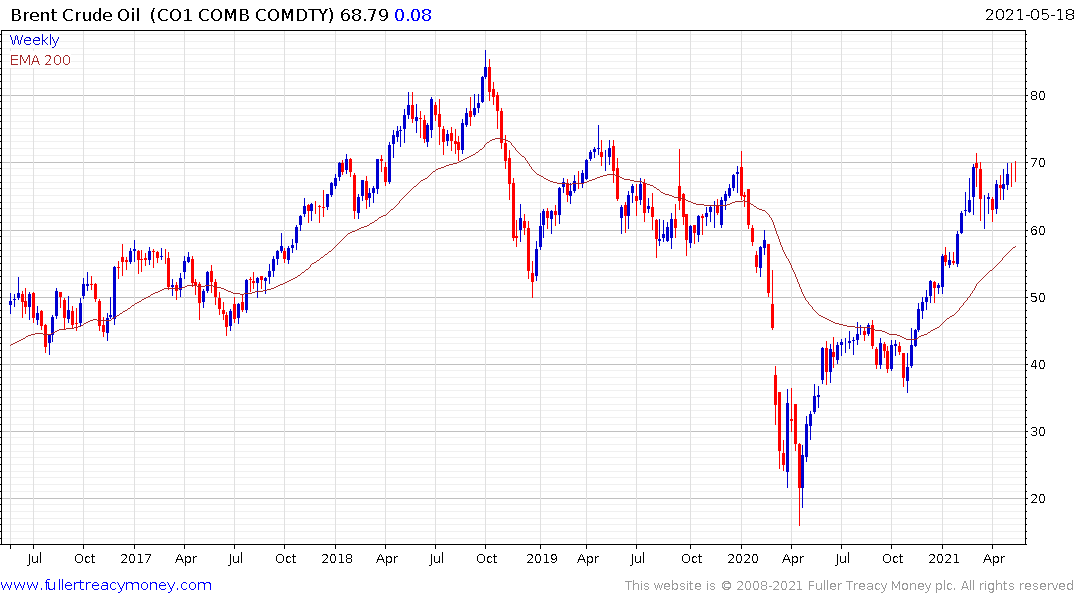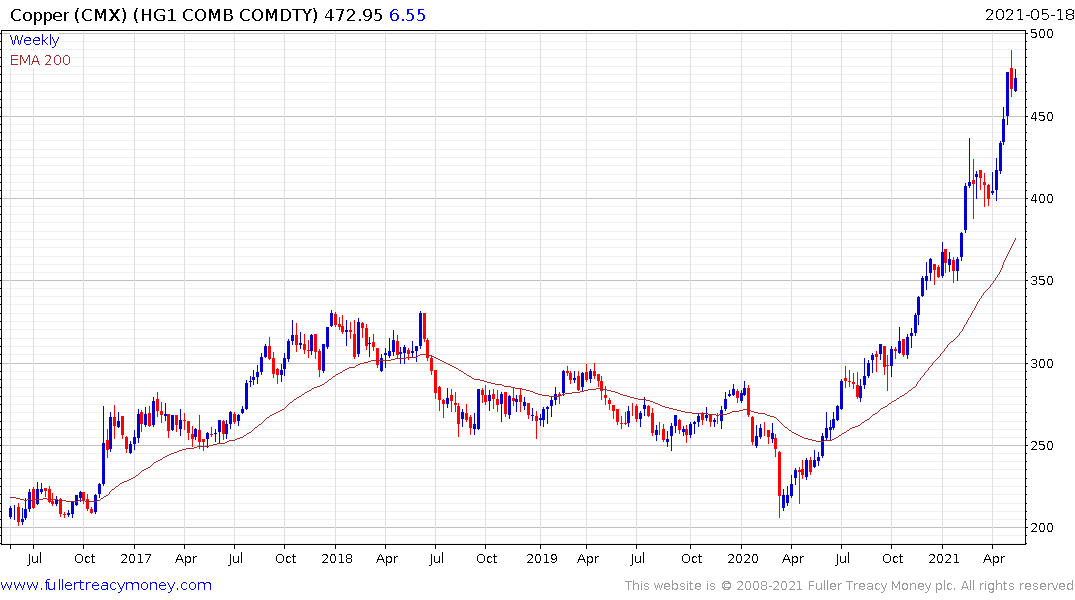 The bull market hypothesis for oil is the green revolution will require a massive commodity bull market which will accelerate carbon emissions to eventually achieve the goal of carbon neutral economies. That could see oil prices rally further before alternatives reach the critical mass required to displace oil. It suggests a volatile price environment will prevail for oil as this argument ebbs and flows. Meanwhile copper is the clear net beneficiary since the green future is totally reliant on copper and a conductor of electricity.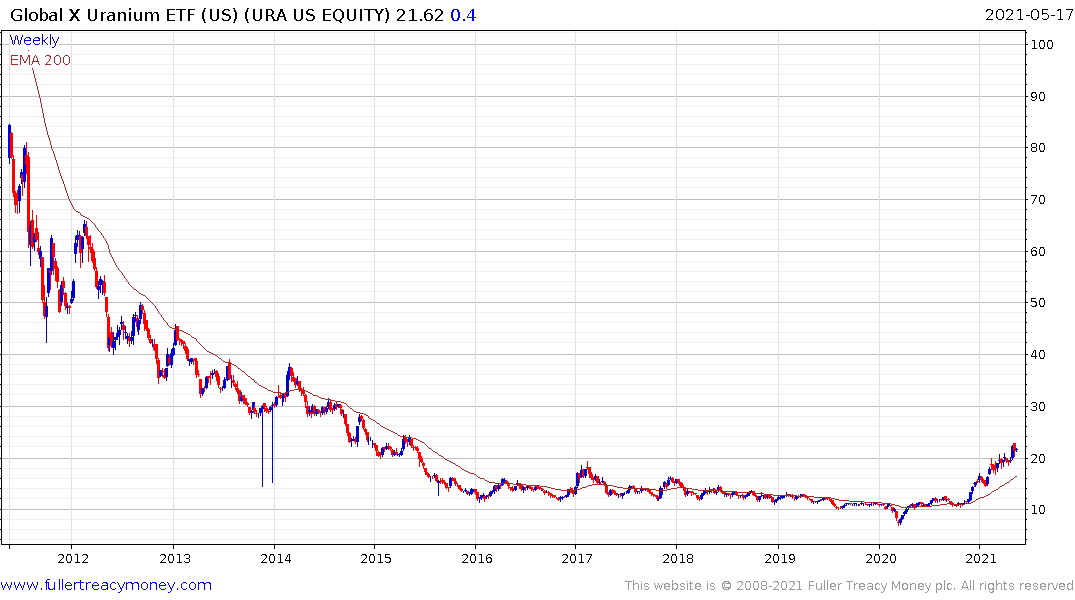 Interestingly, this trend is creating demand for uranium since nuclear is carbon neutral and provides base load electricity.
Back to top