A New World Energy Order Is Emerging From Putin's War on Ukraine
This article from Bloomberg may be of interest to subscribers. Here is a section:
"The U.S. can try to make Saudi Arabia increase production, but why would they accept a break in the alliance, which is key for them?" said Paolo Scaroni, former chief executive officer of Italian oil company Eni SpA.

There's a political dynamic at play to explain the kingdom's fidelity to Moscow beyond the gusher of oil revenue.

Where Donald Trump cultivated a particularly friendly relationship with Saudi Arabia — making his first foreign trip as U.S. president to Riyadh — ties have turned colder under President Joe Biden. On the campaign trail, Biden pledged to make the kingdom a "pariah," in part because of the killing of columnist Jamal Khashoggi. He will only deal with the elderly King Salman, relegating Mohammed bin Salman to interact with more lowly officials despite being the kingdom's defacto ruler.

By contrast, Riyadh's OPEC+ partnership with Moscow calmed years of distrust between the two oil rivals, and saved the kingdom from relying exclusively on Washington.

"Saudi Arabia doesn't want to switch horses mid-race when they do not know if the other horse is actually going to show up," said Helima Croft, chief commodities strategist at RBC Capital Markets.
The USA going cap in hand to countries like Iran, Venezuela and Saudi Arabia this week, with the request to boost oil supplies must have been both humbling and galling for the Biden administration. For the all the talk of a more enlightened foreign policy the arrogance, even so-called allies, have been treated with is pretty astounding. International rulers will be told not to take it seriously. Afterall they were working in service to the higher cause of abating climate change.
OPEC is unlikely to be compliant, because they do not trust either Europe or the USA not to change their minds if prices come down. They must feel that complying with production requests would be akin to agreeing to dig their own graves.
One question I suspect very few in Washington are asking is what it would take for Saudi Arabia to accept Renminbi for its oil. Having commodities priced in the reserve currency of the USA is a great privilege and ensures the USA never has to worry about currency conversion when buying. The fact Gulf states have been content to recycle earnings into Dollars has helped to support the Treasury market and was foundational to the petrodollar system for decades.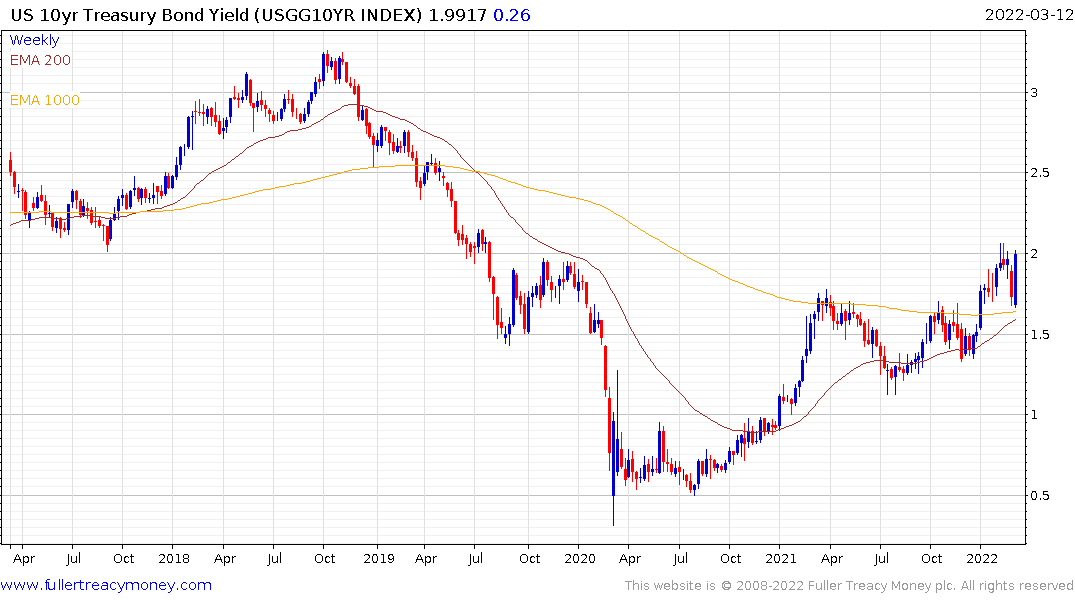 Treasury yields are trending higher so anyone holding US bonds is taking losses. Everyone is wondering if the Federal Reserve is willing to raise rates enough to make Treasuries appealing to investors again. A deep recession would likely be the price of killing off inflation. Nobody has appetite for that.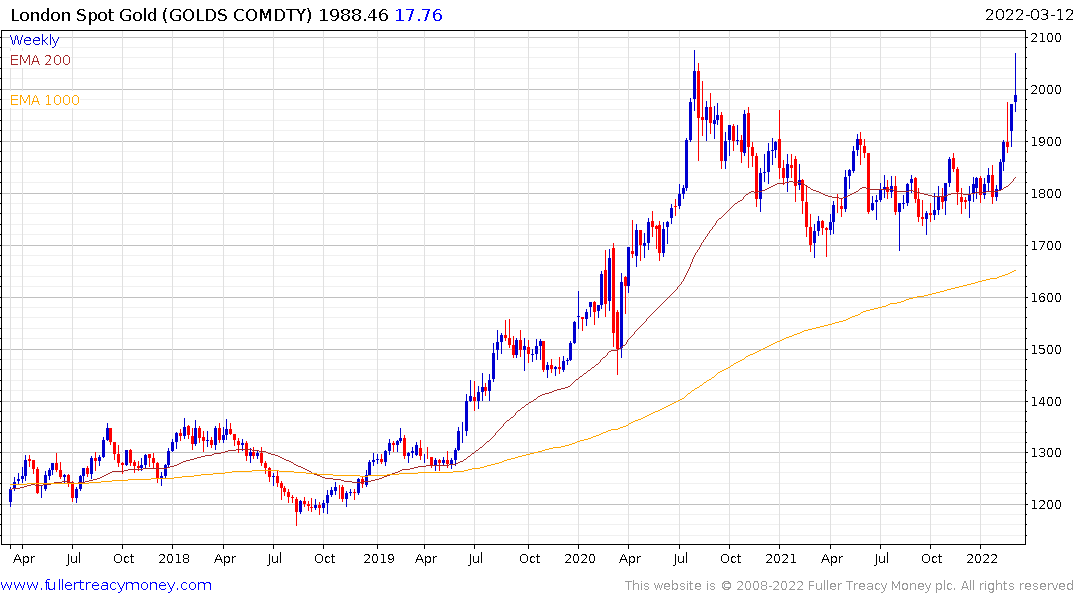 That's why gold is bouncing from its lows today. This setback doesn't look like anything more than a pause in the region of the all-time peak.
Back to top