The World's Biggest Economies Get a Jolt of Government Spending
This article from Bloomberg news may be of interest to subscribers. Here is a section:
In more than half of the world's 20 biggest economies, analysts now expect looser budgets this year — in other words, bigger deficits or smaller surpluses — than they did six months ago, according to a Bloomberg survey of economist forecasts.

Asian economies like China and South Korea are using fiscal policy to counter the menace of the coronavirus, which has shut down swaths of industry and devastated supply chains, while governments in the U.K. and Russia have ditched long-held commitments to austerity.

The world remains far from an across-the-board easing. Japan recently raised sales taxes, Germany still holds its surplus sacred, and U.S. policy is gridlocked by upcoming elections. And some of the change in budget forecasts are a consequence of weaker growth expectations, rather than higher spending or lower taxes.

As finance ministers from the Group of 20 major economies prepare to meet in Riyadh, here's a roundup of budget forecasts and recent policy shifts in some key countries.
The only real question is going to be the magnitude of the central bank response to the coronavirus. A handful of countries have cut interest rates over the last couple of weeks. Meanwhile emergency spending plans will lead to wider deficits in the majority of countries.
Additionally, consumer angst at the spread of the disease is likely to boost demand for consumer staples but discretionary items are likely to feel the pinch.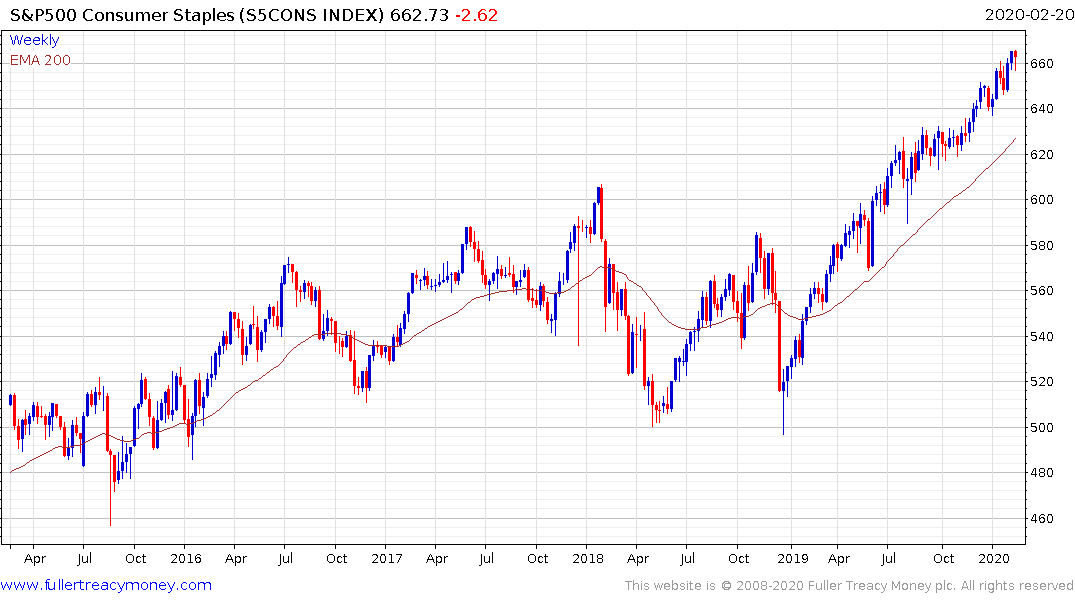 The S&P500 Consumer Staples Index continues to extend its breakout.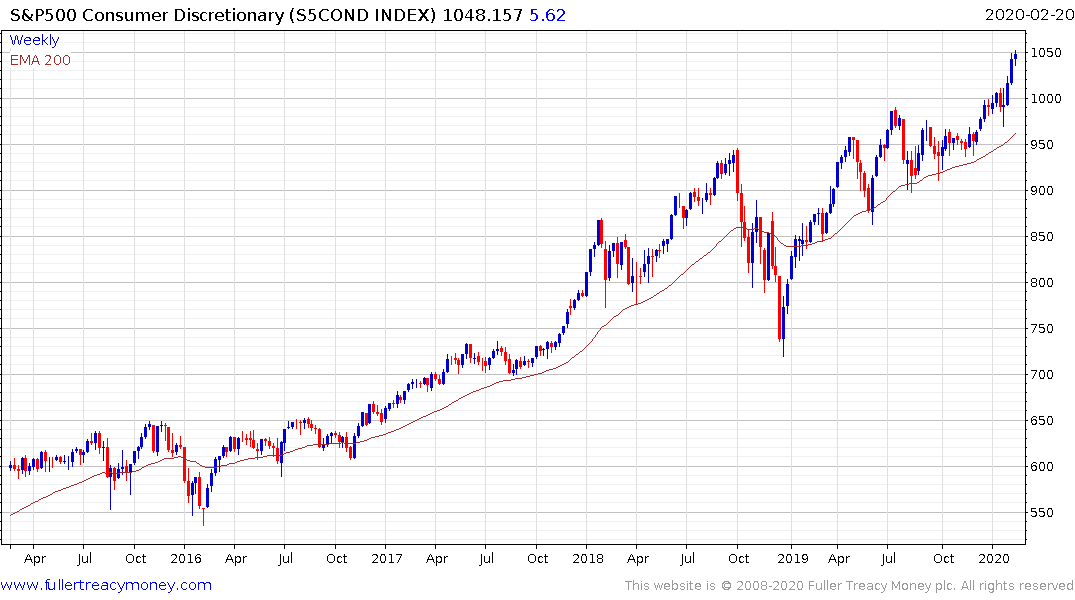 The S&P500 Consumer Discretionary Index remains in a reasonably consistent uptrend but some consolidation appears to be getting underway.
Back to top