Johnson Pledges Lockdown Exit Plan, Says U.K. Is Past Peak
This article from Bloomberg may be of interest to subscribers. Here is a section:
"We've come through the peak, or rather we have come under what could have been a vast peak, as though we have been going through some huge alpine tunnel," Johnson said. "And we can now see sunlight and the pasture ahead of us, and so it is vital that we do not now lose control and run slap into a second and even bigger mountain."

And

"As part of coming out of the lockdown, I do think face coverings will be useful both for epidemiological reasons and giving people confidence it's safe to go back to work," Johnson said. "We will be saying a lot more next week and in the coming weeks about how and when we propose to unlock the various parts of the U.K. economy."

The government has announced more than 60 billion pounds ($75 billion) of direct aid to companies and individuals to help them weather the pandemic, and offered 330 billion pounds of loan guarantees. The Office for Budget Responsibility on Thursday said the government's virus response has cost almost 105 billion pounds in the current fiscal year.

Asked whether the government would need a new period of austerity, including cuts to public services in order to restore the country's finances, Johnson rejected the approach.

"I think the economy will bounce back strongly, I think that this government will want to encourage that bounce back in all kinds of ways," he said. He added that he'd "never particularly liked" the term "austerity," saying "it will certainly not be part of our approach."
Very few mainstream parties have been able to evolve enough to appeal to the growing populist fringes of political discourse. The Conservatives in the UK and Republican's in the USA have been able to co-opt the revolutionary agenda by embracing fiscal easing.
"Give the people what they want" is the number one rule of sales and politics. There is no way a government can survive by cutting spending until they have solid results to prove living standards are on an upward trajectory for the disenfranchised voters that put them in power.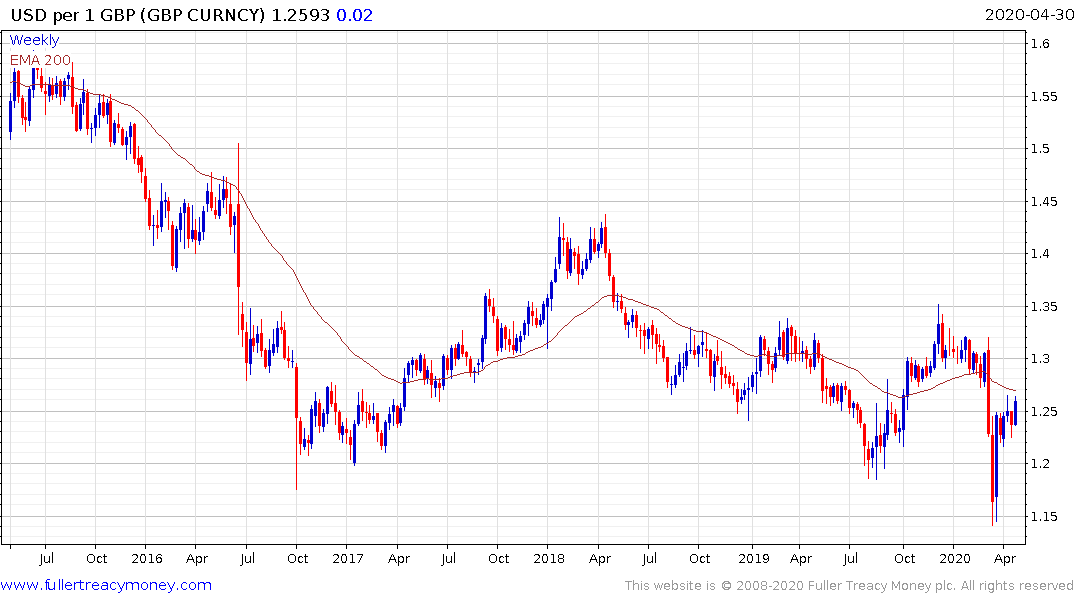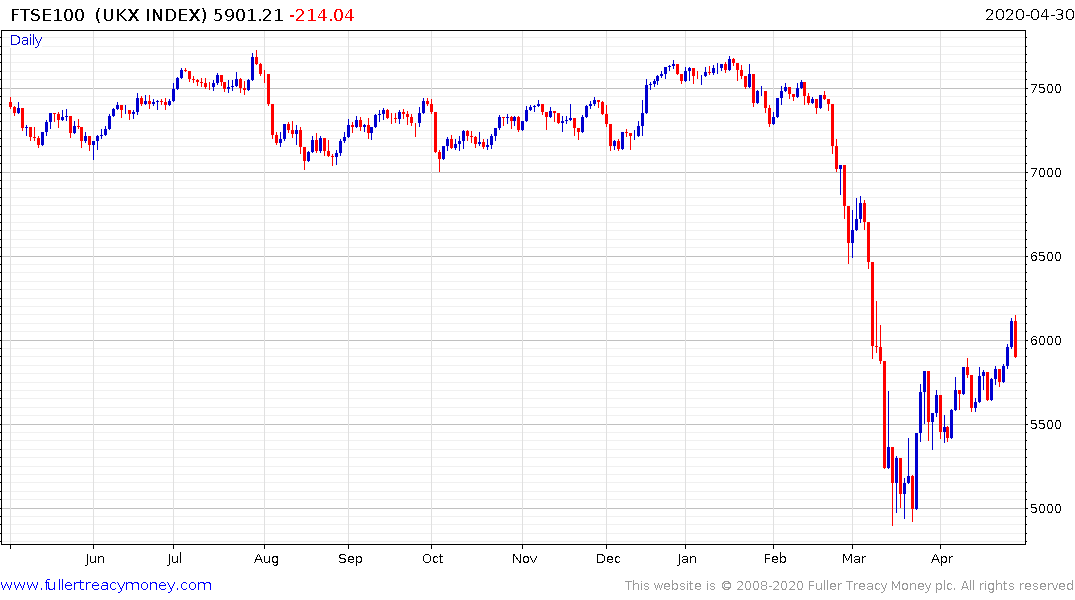 With continued relative strength in the Pound, the FTSE-100 posted a downside key day reversal today. Downside follow through tomorrow would confirm a peak of near-term significance.
Back to top