Byron Wien and Joe Zidle: No Recession or Bear Market in Sight
Thanks to a subscriber for this article from Blackstone which may be of interest. Here is a section:
The bond market has confounded investors for the past several years as rates have declined or stayed low when almost everyone expected them to rise. The consensus now is that there won't be much change in intermediate rates this year, with the 10-year U.S. Treasury yield remaining about 2% because the economy is sluggish and inflation continues to be low. While we agree that traditional economic factors will not drive rates higher, we believe supply and demand will play an important role. The big buyers at the Treasury auctions are the Social Security Administration, the Federal Reserve, Japan and China. The Federal Reserve will probably do some buying, but we should realize that their bond ownership has climbed recently from $3.8 trillion to $4.2 trillion, even as the Fed's stated objective has been to shrink its balance sheet. China and Japan have been upset with Trump's trade policy and have been less-than-enthusiastic buyers at recent auctions. The Social Security Administration, which has been a perennial buyer of Treasuries, may pull back since its benefits payments will exceed its inflows in 2020. These conditions suggest to us that the yield on the 10-year U.S. Treasury will move somewhat higher to 2.5% during the year, and that is the ninth Surprise.
Funding social security as the total sum set aside for future liabilities is drawn down is going to represent a significant drag on government finances in the USA for the foreseeable future.
The majority of pension plans do not have the assets required to cover their liabilities. That is particularly true of state and public sector pension plans. They are now being forced to take on additional risk to generate the returns necessary to meet those obligations which has helped to fuel a bubble in private equity investing.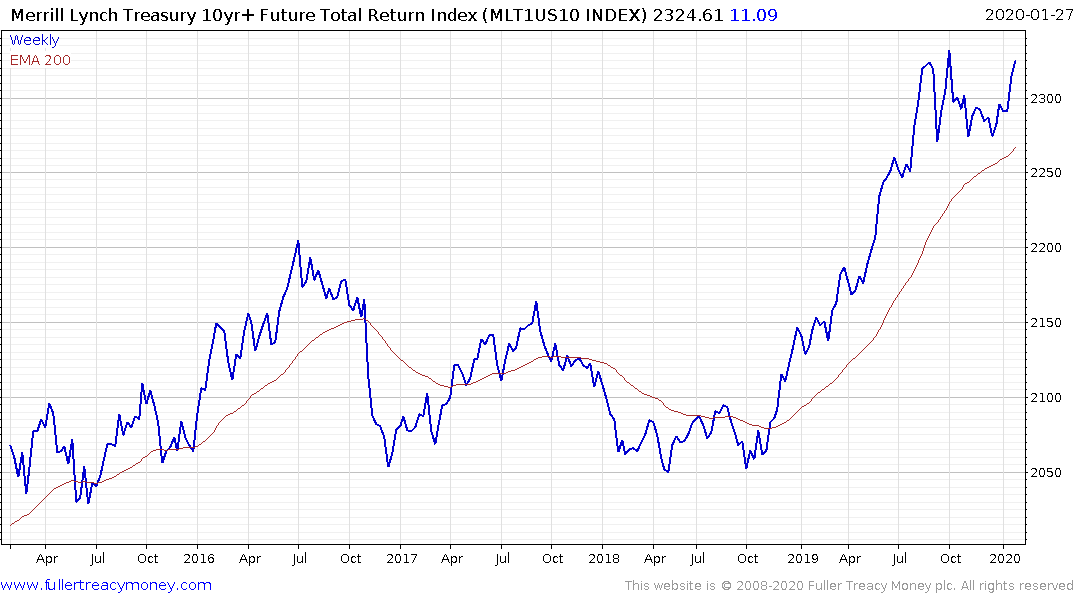 The total return on Treasuries remains on an upward trajectory but the lower the coupon the greater the impact of price on total return.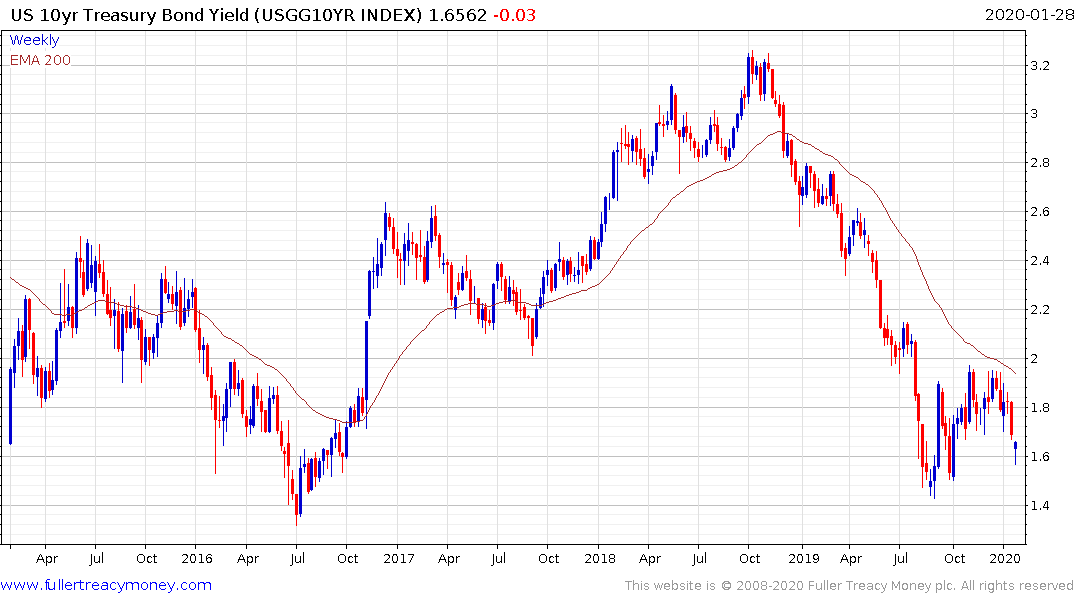 Demand for a liquid safe haven has recently helped to boost returns from Treasuries but it is hard to keep worrying about the same thing for the long period of time. A sustained move above 2% would be required to question demand dominance beyond short-term scope for consolidation.
Back to top