Your Rich Hedge-Fund Pals Are All Going to Dubai
This article from Bloomberg may be of interest. Here is a section:
First came the tacky influencers, broadcasting raucous yacht parties to their followers caught in pandemic lockdowns. Then came Russian wealth, from cash to crypto, looking for a home unbothered by pesky sanctions after the invasion of Ukraine.

Now Dubai's latest well-heeled digital-nomad demographic is the wealthy Western hedge-funder, judging by a recent flow of talent from the likes of Millennium Management and ExodusPoint Capital Management, as the emirate and its neighbor Abu Dhabi court the rich and powerful with tax-free status, lighter regulation and an Asia-friendly time zone.

This may feel like "deja vu" for some — and perhaps out of whack with the hedge fund industry's stagnant growth, poor performance and worsening environment for raising money last year — but there's a good chance the Gulf is going to become a test case in the race for rich talent in a world dominated by geopolitics and war. It will also likely raise the hackles of tax authorities across the West at a time of stretched budgets.
The big question for global investors is whether Dubai or Abu Dhabi is a viable alternative to Switzerland? That suggestion is not as risible as it initially sounds. Twenty years ago, Switzerland was a banking haven where the secrecy of clients was prized, the rule of law was unquestioned and geopolitical neutrality was assured. Today's none of that is as secure as it was in the past. Meanwhile, the reception global investors receive in the UAE is warm, the security of deposits and geopolitical neutrality are all improving.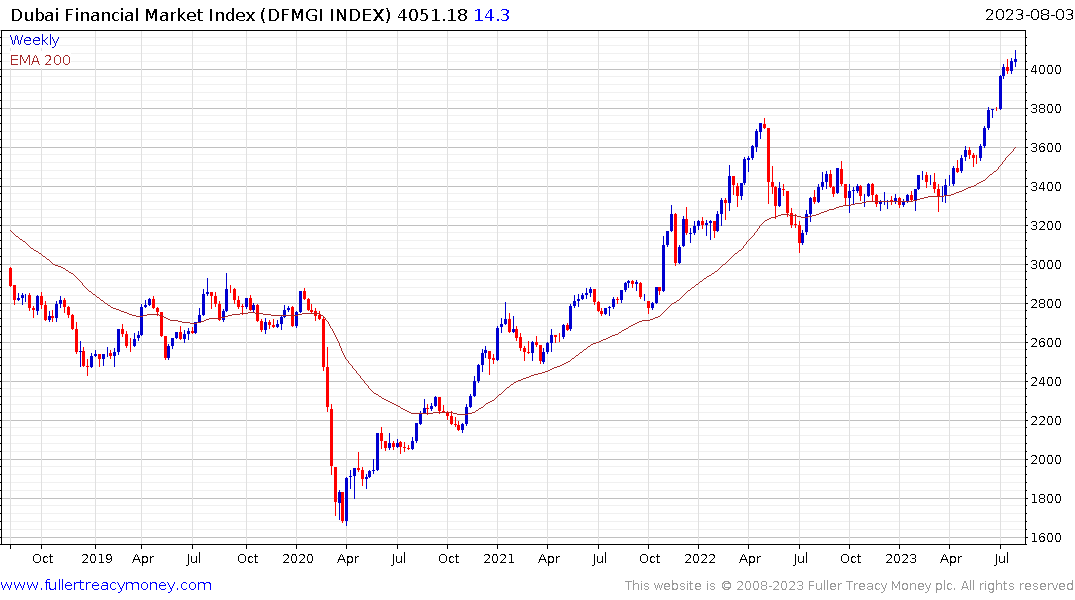 The Dubai Index is somewhat overbought in the short-term but the medium-term trend continues to point towards recovery.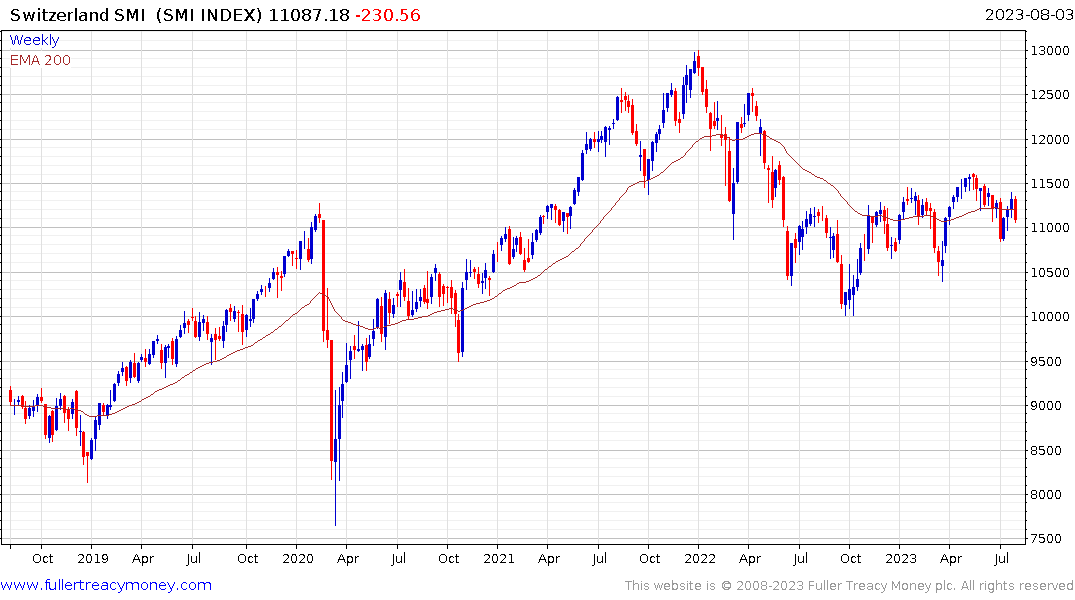 The Swiss Market Index has type-2 top with righthand extension characteristics. It will need to hold the short-term sequence of higher reaction lows if the benefit of the doubt is to be given to higher to lateral ranging.
Back to top