Warner-Discovery, French Deal 'Dramatically' Push M&A Up European TV Agenda
This article from the Hollywood Reporter may be of interest to subscribers. Here is a section:
While European broadcasters are still profitable, "and some very much so," Godard highlighted, "savvy investors believe this is looking suspiciously like the high earnings of printed newspapers circa 2007, or a Wile E. Coyote run over the edge of the cliff. Broadcasters are capturing a declining share of total video audiences and their capacity to finance attractive content is shrinking as talent is bid up by SVOD operators."

The analyst then outlined two consolidation options that have emerged in Europe.

"The first path — heralded by Bertelsmann RTL Group — would aim at creating national broadcasters with the content scale to operate compelling online platforms" via domestic acquisitions, Godard said, calling this the "possibly more defensive but also more realistic" option.

The second path is "more ambitious but lacking a credible backer," he argued. It targets "the never achieved idea of pan-European synergies, leveraging increased international appetite for non-English language content" by merging assets across borders, something that the likes of Italy's Mediaset and Vivendi have talked about. "But its champion, Italy's Mediaset, lacks capacity to deliver," Godard concluded.

"The group is already the biggest broadcaster in Italy and Spain and has built a 24 percent stake in Germany's ProSieben, with the remaining shareholding fragmented," he explained. "The problem is, if the cross-border strategy is sound, Mediaset may be its worst possible proponent. Besides bringing in strong leadership to its Spanish division, Mediaset never extracted significant synergies from its two Mediterranean units, despite their cultural affinity."
National broadcasters survive because they have state backing and a captive audience. The value proposition they represent is tied to continued support from governments because they provide domestic language content. That does not transfer well internationally. This map of the 12 most spoken languages in the world suggest the biggest opportunities are in the Chinese, English, Spanish, Hindu-Urdu and Arabic speaking parts of the world. https://www.washingtonpost.com/news/worldviews/wp/2015/04/23/the-worlds-languages-in-7-maps-and-charts/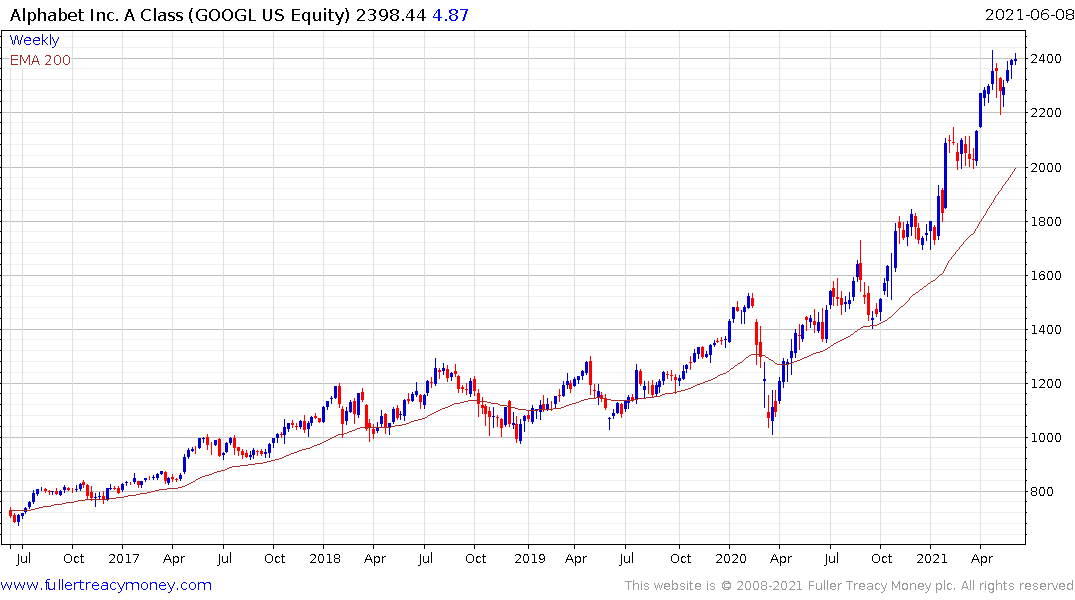 Subtitles are necessary for everything else in order to appeal to a global audience. Subtitles always start from a disadvantage buy almost all streaming services now provide them. Google's automatic subtitling for YouTube is improving all the time for example.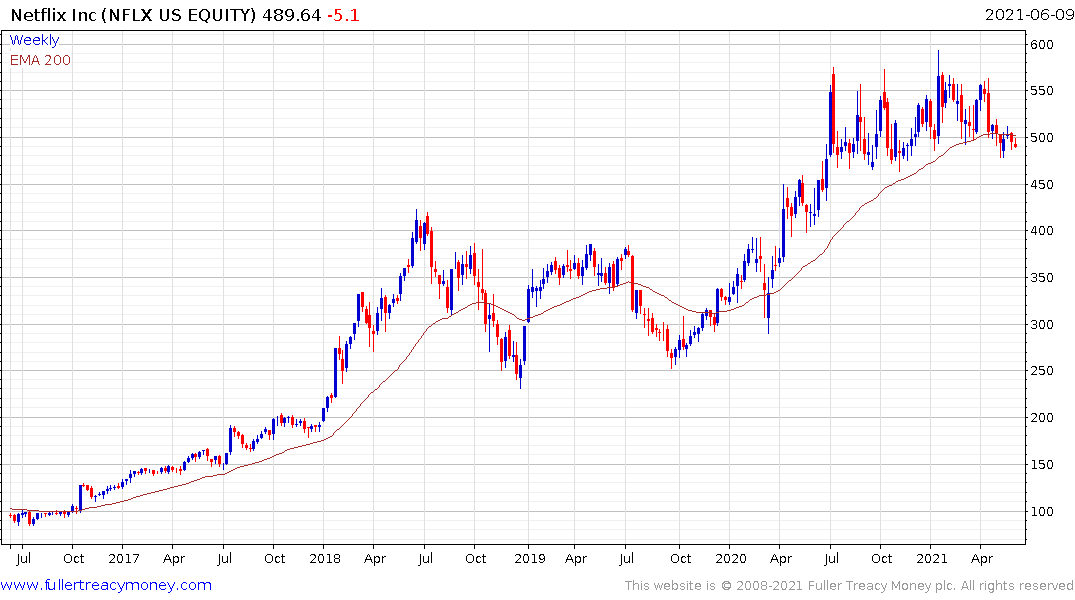 The race today is for content. Broadband access means the transmission mechanism is solved and streaming is a software development issue that is a lot easier than physical broadcast infrastructure. Netflix is making a big play to develop is India business because that is the last big English speaking community. The share's loss of momentum suggests a lot of the good news has already been priced in.


Televisa's new streaming service aims to deliver language telenovelas to the world. That's a new story for the newly merged companies so there is plenty of scope for the share to grow into it.
Netflix, Tencent and Alibaba are all competing in the South Korean market because the content is easily converted for Mandarin consumption. However, it is Rakuten that is following the soap opera model of Televisa.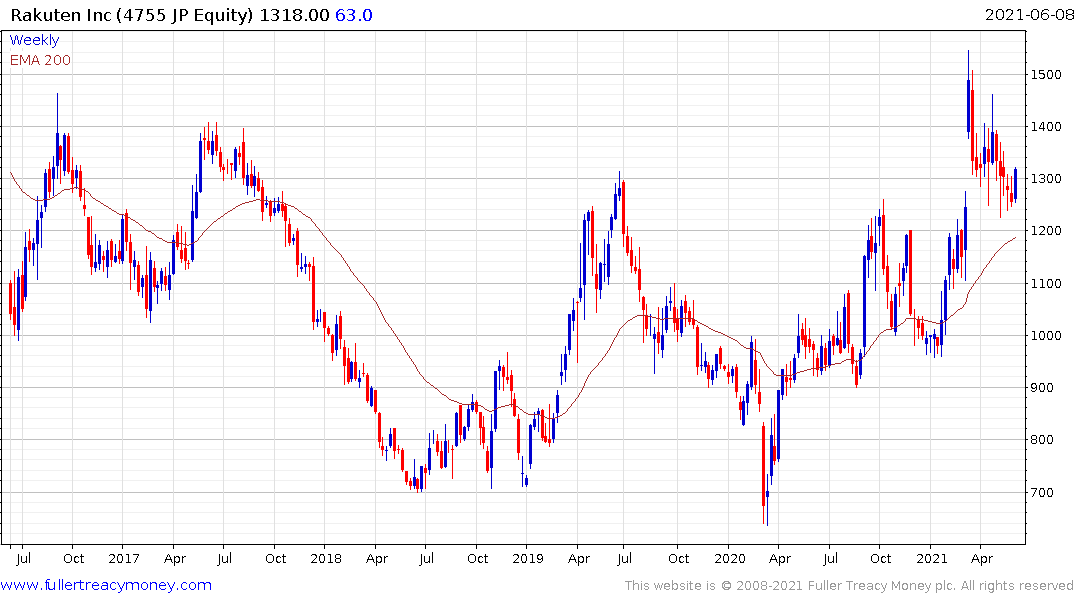 The share broke out of a five-year base in March and has eased back over the last few months to test the region of the trend mean. If the medium-term bull market is to be reasserted this is the area where evidence of demand returning should be observable.
Perhaps it is time for the BBC to consider ditching the licence fee and instead launching a global streaming service. Large numbers of expats and fans of British programming tune in using VPNs already. Charging them sees like a sensible move and it would help fund putting the entire back catalogue of programming online.
Back to top