Wall Street Has Seen the Future, and It's Here
This article by John Authers may be of interest to subscribers. Here is a section:
HUAWEI
​There were startlingly few references to Europe or Japan. The only time I heard the word "Brexit" was in a self-deprecatory comment from an Englishman. But China is front and center. There appeared to be little deep belief that a trade truce would create much of a reason to buy stocks or other risk assets. Instead, there is a concern about the deeper source of the U.S.-China conflict, over the safeguarding of intellectual property, and the notion that China has stolen American ideas and jobs. Huawei Technologies Co., the telecom equipment manufacturer, is the poster child for the dispute over intellectual property. Buzz words like the risk of a "Silicon Curtain" to divide the world as the Iron Curtain once did are also floating around.

What can investors do to protect ourselves? Most seem to think the U.S. and China are likely to survive relatively unscathed. Investing in companies that will benefit from a likely increase in spending on IT in China was an interesting idea from UBS's Tan, who also suggests looking for beneficiaries of supply chain resets, such as Vietnam and other parts of emerging Asia. I would add Mexico, which has an obvious logistical advantage.
The consensus is very often wrong and predictions about what is likely to occur next year tell us more about what people are worried about now, and how they are positioned, than they do about the future.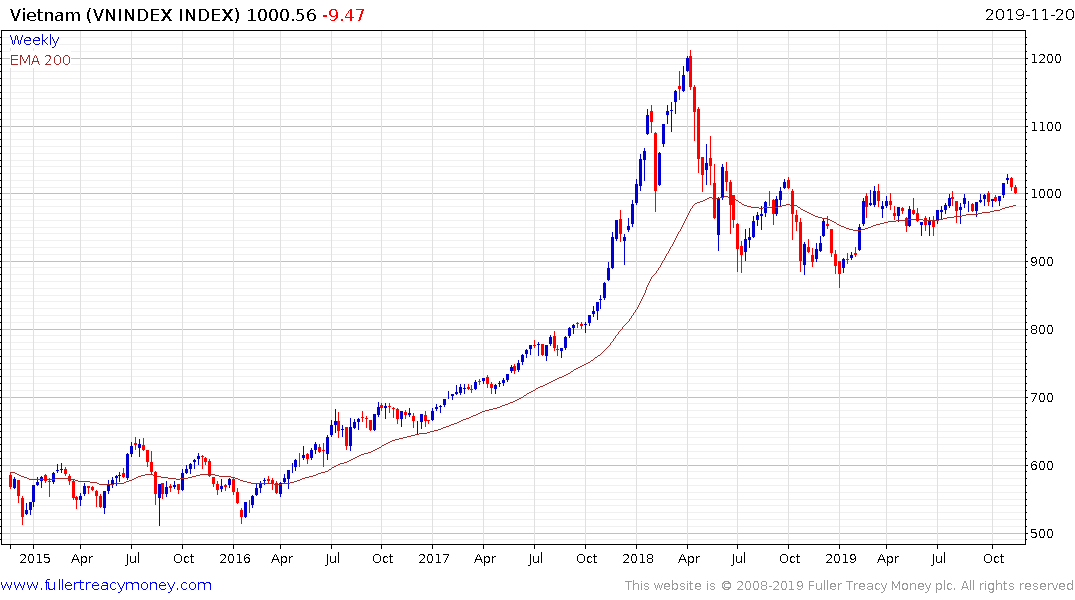 Vietnam popped above the psychological 1000 level earlier this month and is now back testing that level. It needs to continue to demonstrate support in the region of the trend mean if we are to continue to give the benefit of the doubt to the upside.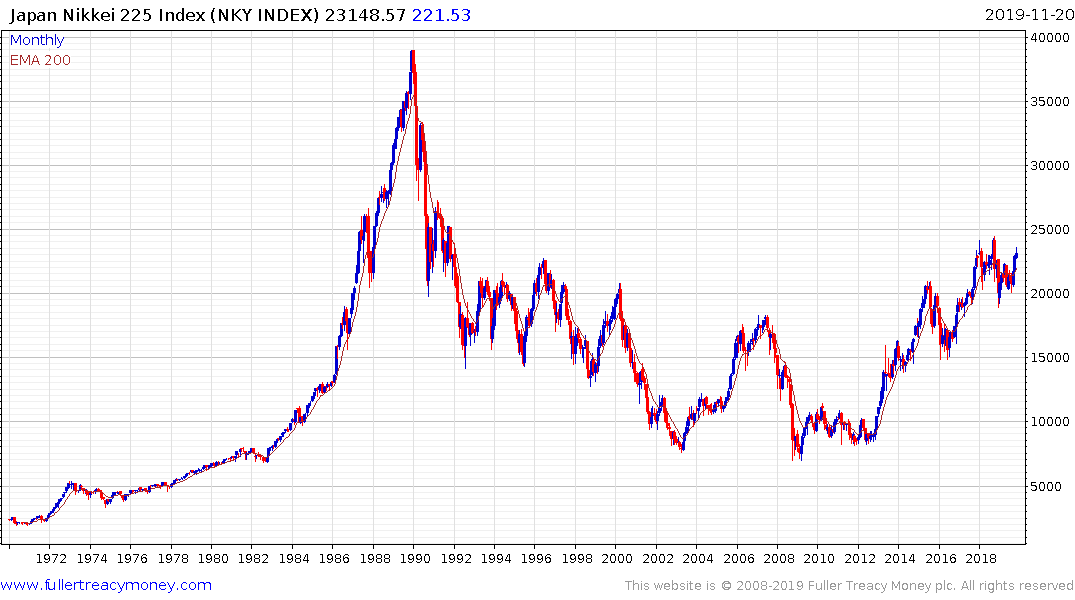 The Nikkei-225 is pausing in the region of the upper side of its two-year range. However, I believe some longer-term perspective is required for this market. The 20,000 level offered resistance on numerous occasions for decades and now offers support. This two-year range looks like a first step above the base suggesting a new bull market is in its early stages.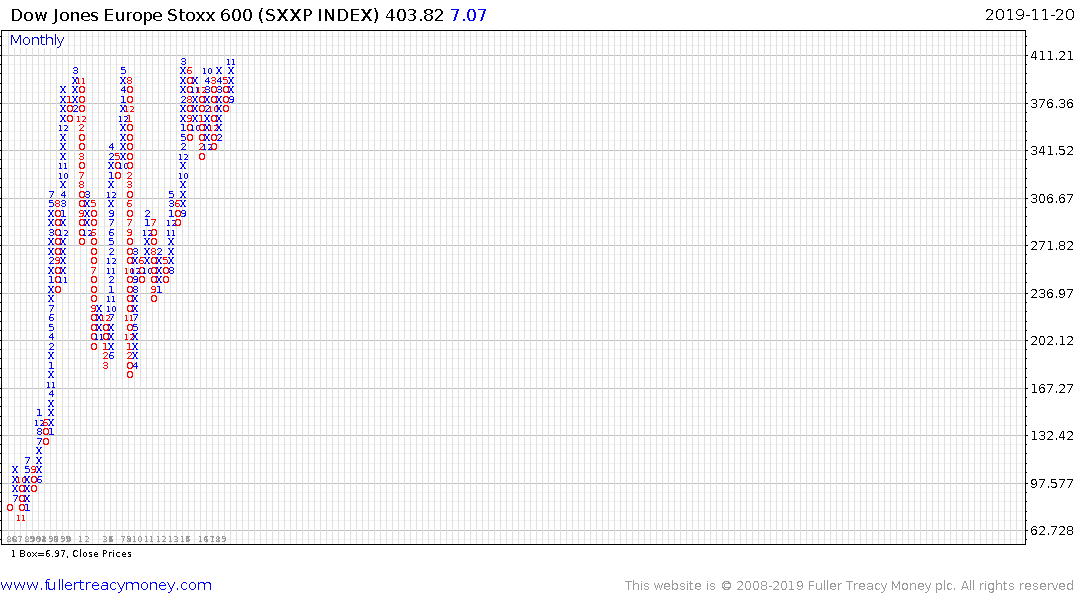 The Dow Jones Europe STOXX 600 is at the upper side of a 20-year range. If it can sustain a move above 400, we can conclude a new bull market environment is unfolding.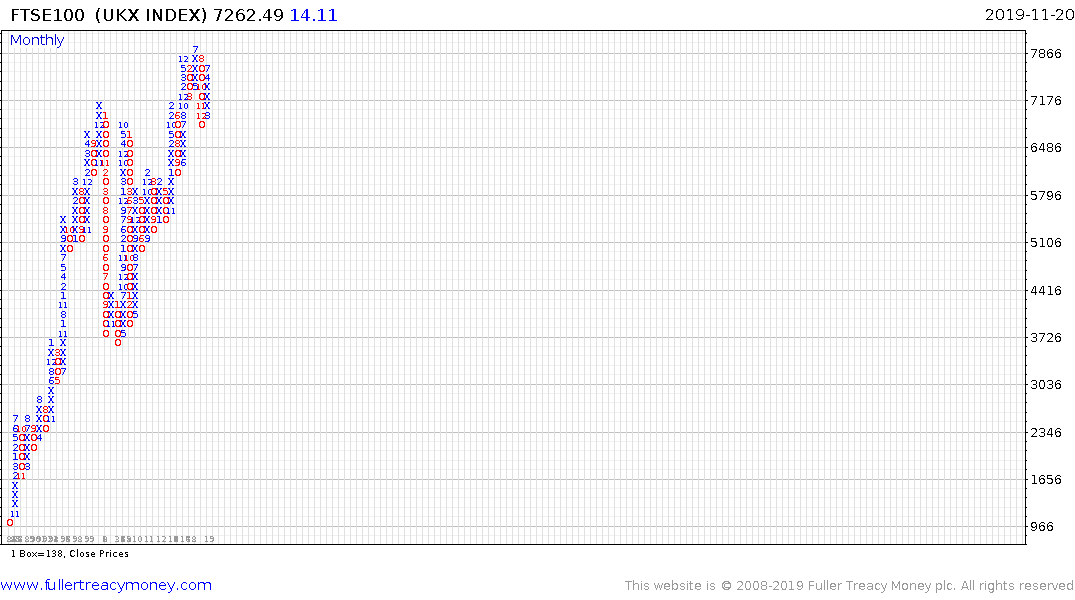 The FTSE-100 has been ranging above its 16-year range for three years. A sustained move above 8000 would confirm a return to medium-term demand dominance.
Back to top