Valeant New Overweight at Citi Research Credit; Fear 'Overdone'
This note by Cristin Flanagan for Bloomberg quoting a number of soundbites relating to Valeant. Here is a section:
VRX initiated at overweight on diverse product lines, strong FCF

Highlights secured, shorter-dated unsecured tranches of capital structure as a means for investors to "opportunistically add risk"

NOTE: Valeant 6 3/4% note due Aug, 15, 2018 has dropped to 95 from 104.8 on Sept. 25 to yield 8.85%

Mallinckrodt new marketweight on "attractive yields, moderate leverage," niche focus

Endo new marketweight on diverse rev., generic presence, leverage
Having been accused of accounting irregularities Valeant shares collapsed but the decline of over 70% from the August peak is extreme by any measure. The company still vehemently defends its accounting which it contends is not illegal and it is worth considering that the company posted positive earnings for each of the last five years and is trading on an Estimated P/E of 7.41.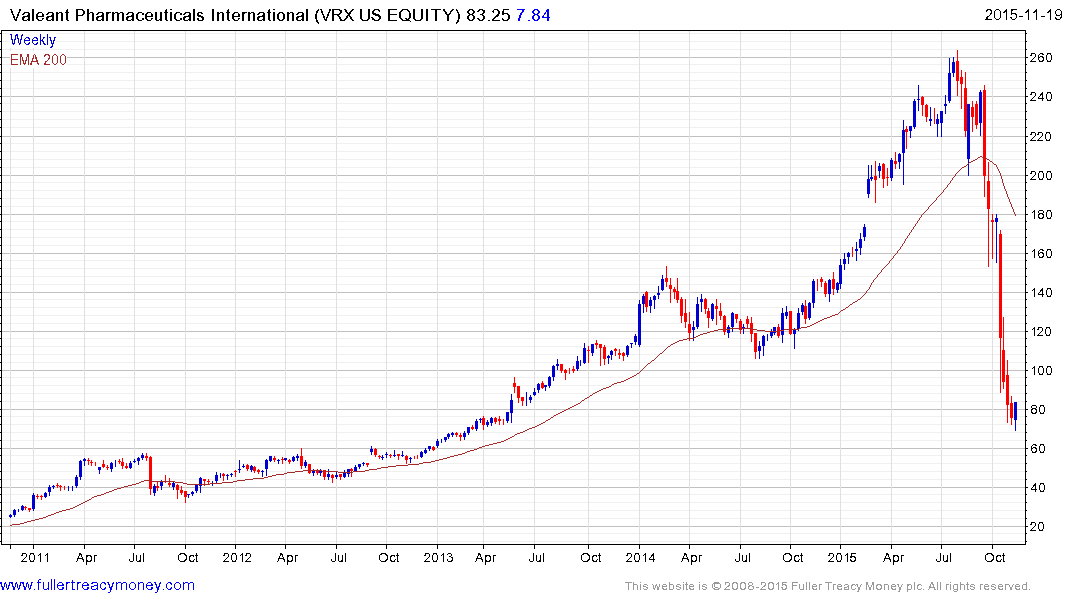 The share has been losing downward momentum over the last week and posted its first upward dynamic in a month today. A countermanding downward move would be required to check current scope for short covering and a reversionary rally. In the event such a move takes place, it would need to find support above yesterday's low on a pullback to demonstrate a return to demand dominance beyond the short term.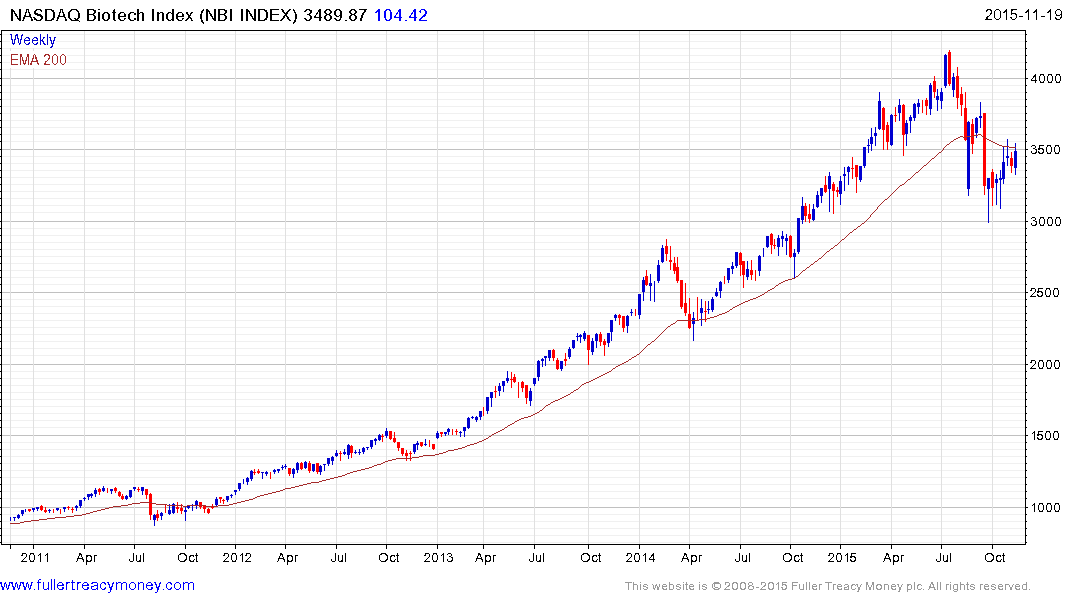 There was definitely evidence of over exuberance in the biotech sector earlier this year and some of the more overleveraged companies have pulled back sharply. However it is also worth considering that the Nasdaq Biotech Index has had a much shallower decline than Valeant and has rallied back to test the region of the 200-day MA over the last month. A break in the short-term progression of higher reaction lows would be required to question potential for continued higher to lateral ranging.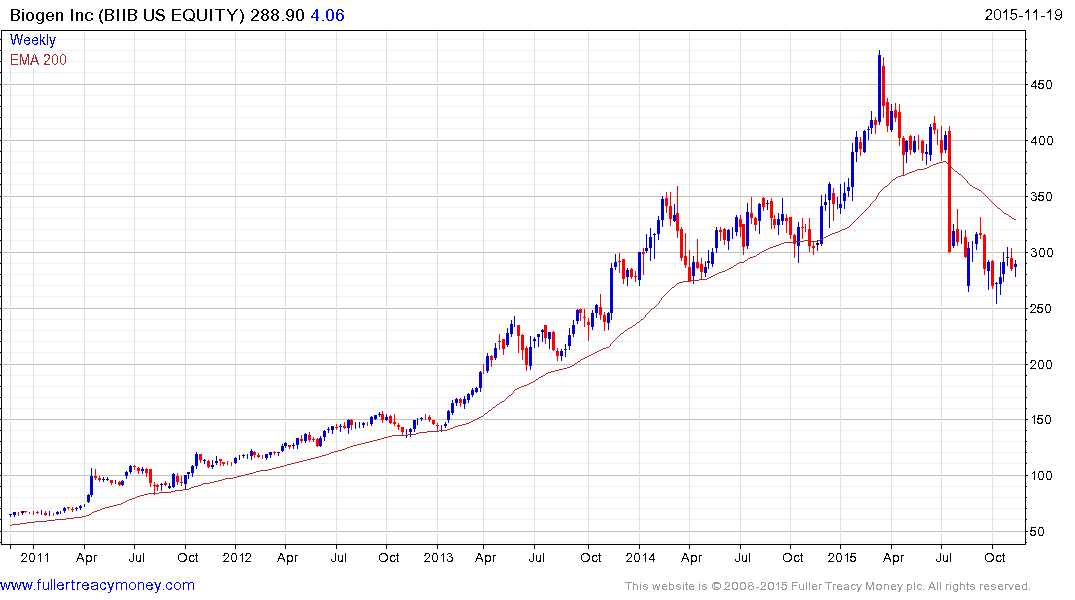 Biogen led the sector lower following a disappointing earnings announcement in July. However it has at least stabilised above $25 and a sustained move below that level would be required to question support building.
Back to top