Turkey's Lira Slumps After a Smaller-Than-Expected Rate Rise
This article may be of interest. Here is a section:
Turkey's central bank delivered a significantly smaller interest-rate increase than anticipated, as policy makers embark on what they said will be a gradual transition from an era of ultra-cheap money.

The Turkish lira slumped as much as 4.3% after the first rate-setting meeting since Governor Hafize Gaye Erkan took over this month. The Monetary Policy Committee increased its policy rate of one-week repo to 15% from 8.5%.
It appears the market was looking for a jump to 20% to show conviction the central bank is willing to do what is necessary to get inflation under control. Rather than fuss about the absolute value, the near doubling of the rate in one fell swoop is a meaningful development following years of denials that money printing causes inflation.
This move will need to be followed up with additional substantial hikes since years of inflationary policies will not be undone overnight. The stock market is responding favourably, even if the currency is making new lows.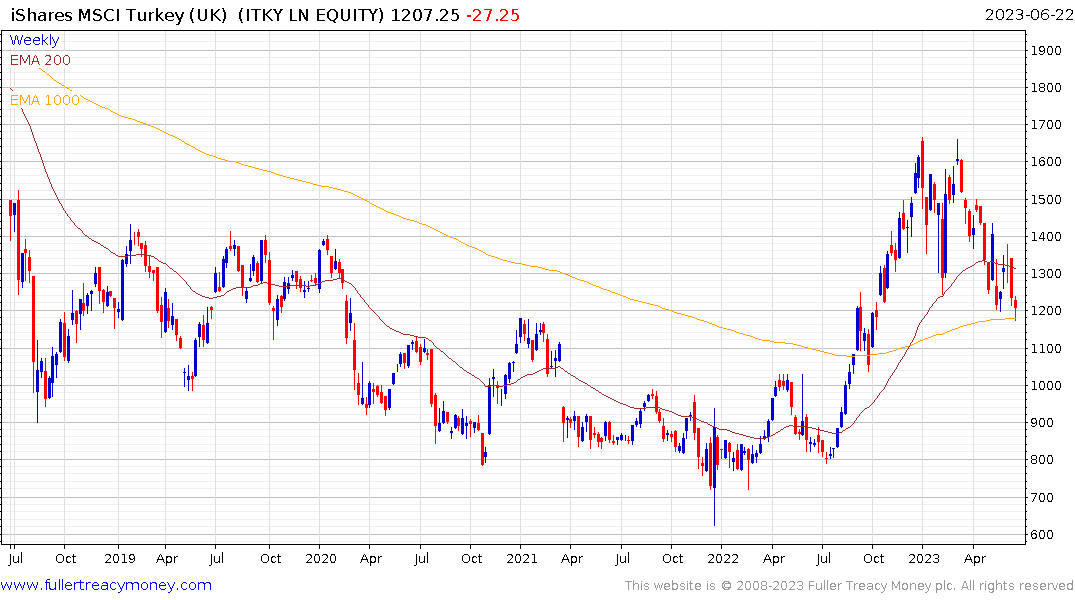 The iShares MSCI Turkey ETF is firming from the region of the 1000-day MA and the upper side of the 2020-22 base formation.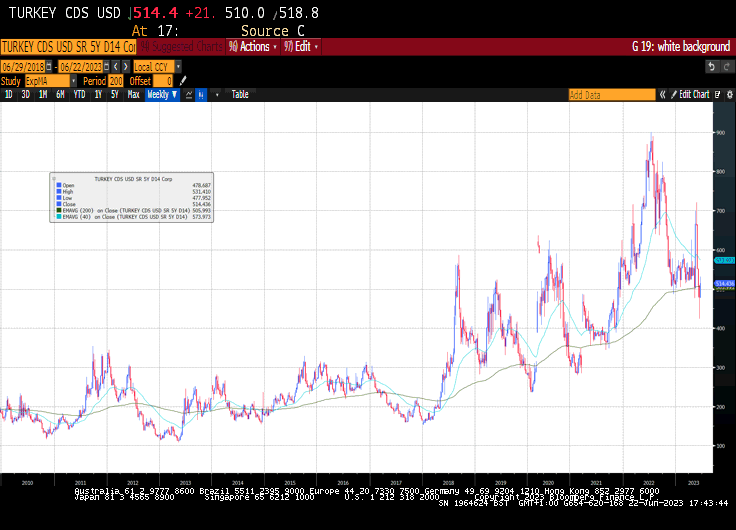 Turkey's CDS spread has been trending higher since 2018 and is also steadying in the region of the 1000-day MA. That helps to highlight how important the trend of monetary probity is and why the market demands continued rate hikes.
Back to top