Today's interesting charts August 28th 2018
Finland's HEX Index remains in a consistent medium-term uptrend and bounced impressively from the region of the trend mean two weeks ago to test its May peak today. While somewhat overbought in the short-term a sustained move below the trend mean would be required to question medium-term uptrend consistency.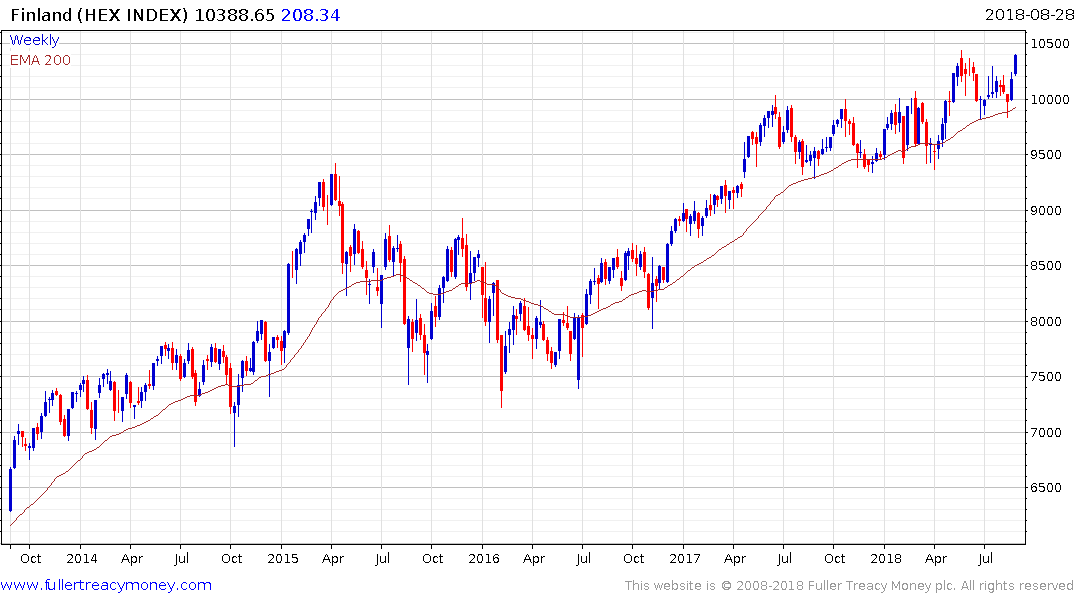 The Philippines Index has been subject to occasional bouts of volatility since 2013 and is now rebounding from the most recent. It is testing the higher over the last few months as well as the trend mean and a sustained move above 8000 would confirm a return to demand dominance beyond the short term.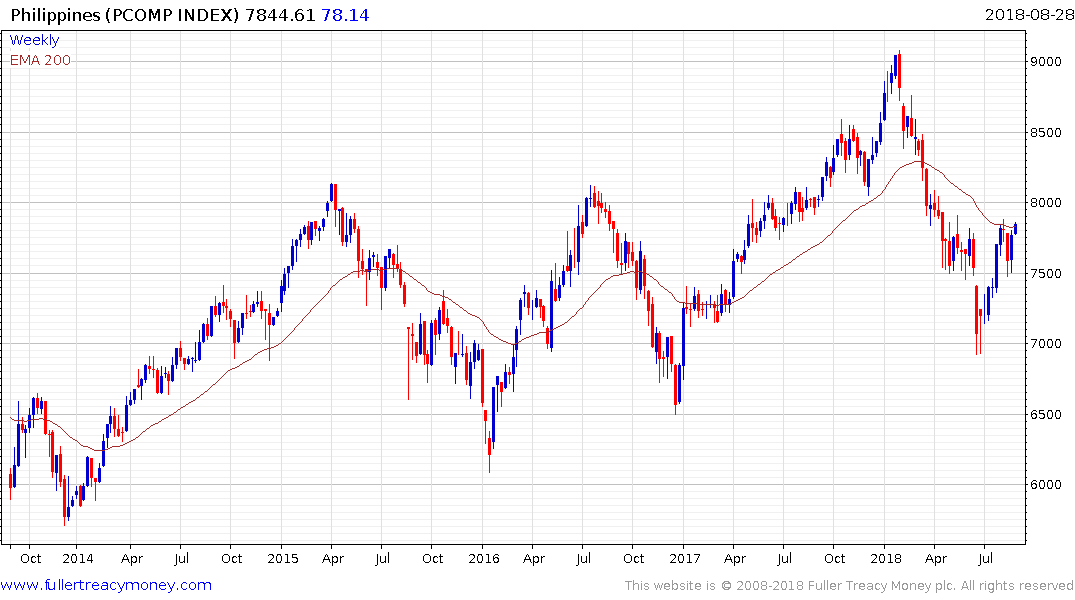 Orange Juice pulled back sharply today to unwind almost all of the steadying seen over the last couple of weeks. It needs to hold the $153 level if support building in the region of the trend mean is to be given the benefit if the doubt.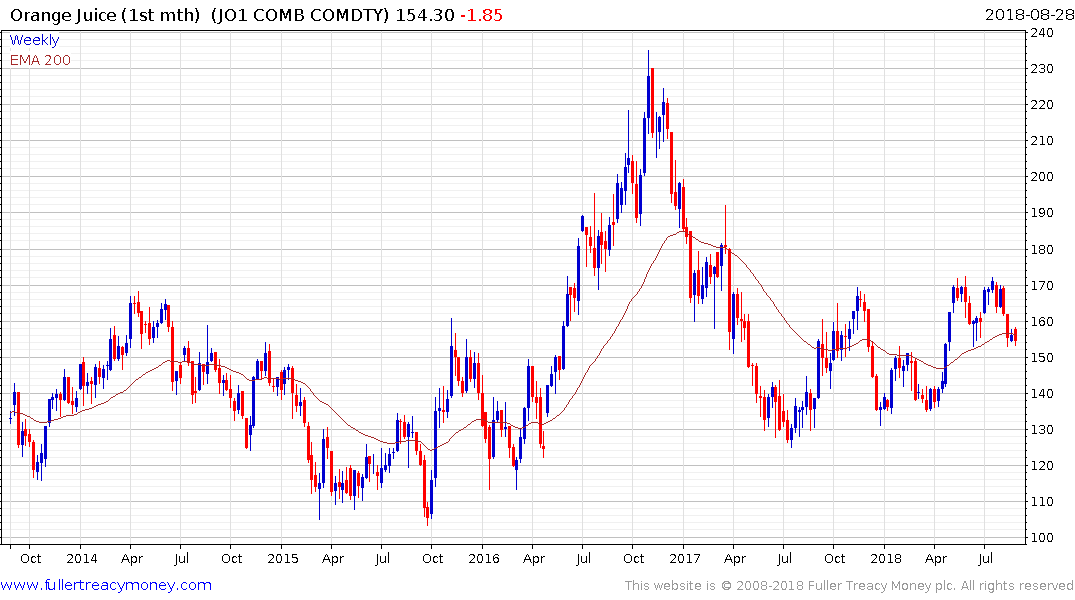 The more UK politicians talk about a no deal scenario to the Brexit negotiations, the greater the toll that takes on the Pound. It is now back testing the €1.10 level against the Euro. This area has offered support in the past but the market is likely looking for some evidence that brinksmanship is giving way to progress in negotiations before closing short positions.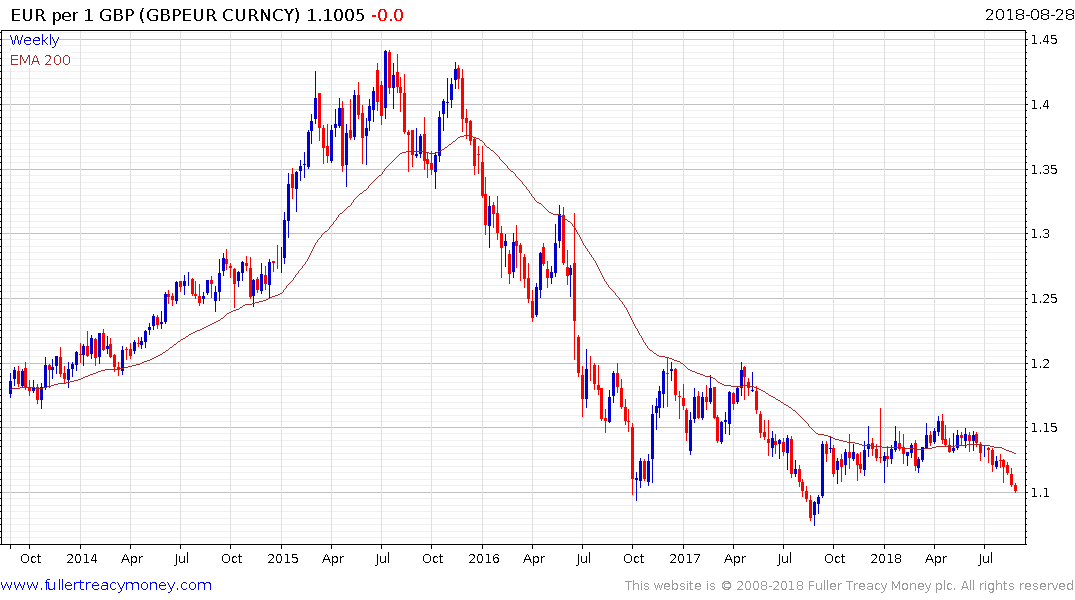 Back to top