Thorburn Quits as National Australia Bank CEO After Inquiry Lashing
This article by Jackie Edwards for Bloomberg may be of interest to subscribers. Here is a section:
The yearlong inquiry uncovered a litany of wrongdoing across the industry, from charging dead people fees to advisers pushing customers into bad investments to meet bonus targets. National Australia staff accepted cash bribes to approve fraudulent mortgages and misled the regulator over a fees-for-no-service scandal.

"I acknowledge that the bank has sustained damage as a result of its past practices and comments in the Royal Commission's final report," said Thorburn, who will leave Feb. 28. "I recognize there is a desire for change."

His replacement will have to restore customer trust in the lender and steer it through a tougher landscape of falling earnings, a sinking housing market and rising funding and compliance costs. The nation's big-four banks also face more muscular regulators intent on punishing wrongdoers in court.

In further fallout from the inquiry, National Australia said it will delay the planned IPO of its MLC wealth management unit as fee income and commissions come under pressure.
David used to say he would not invest in banks on moral grounds. That is a clear reflection on the rather nefarious reputation of the industry to fall victim to its worst impulses to generate profits. Nevertheless, banks are important sources of credit for the economy; in every country. When they are under pressure either from reputational, regulatory or market risk their ability to create credit is inhibited and that represents a challenge for the market. The integral part they play in supplying credit also contributes to their knack of avoiding hefty fines.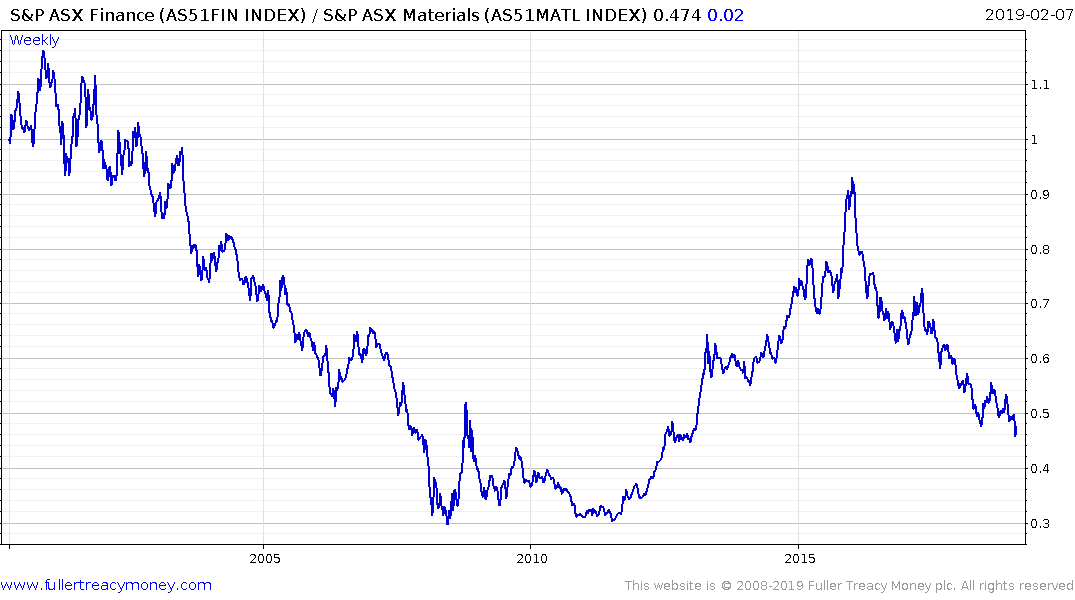 The Australian Financials Index outperformed the materials sector by a considerable margin following the commodity peak in 2011, not least because it is outstanding pace of dividend growth against a background of historically low interest rates.
However, since 2016 their positions have been reversed and the materials sector has come from deeply depressed levels to unwind much of the financial sector's outperformance.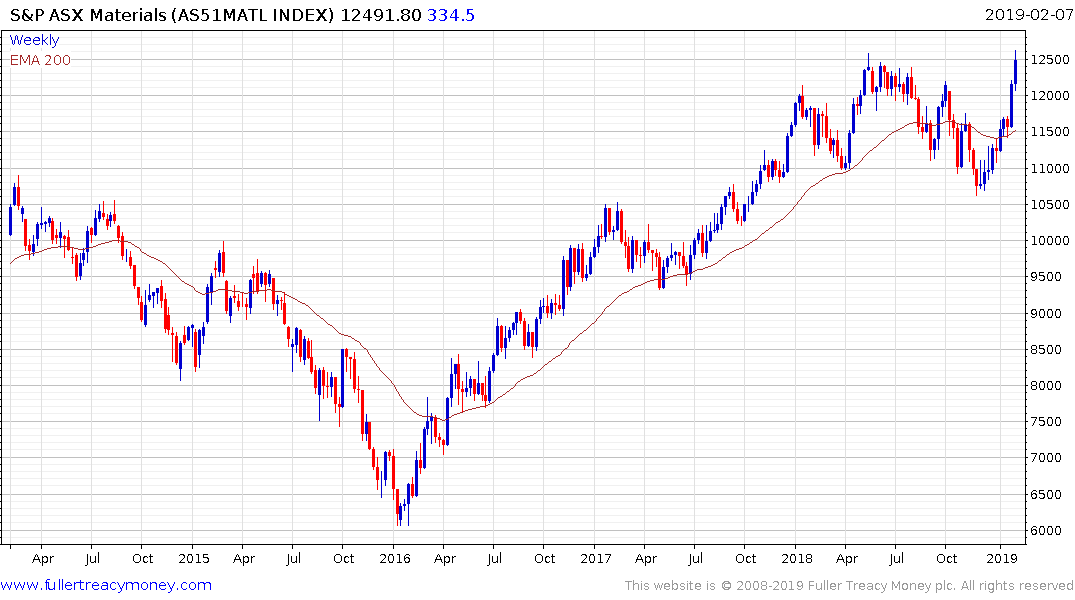 The S&P/ASX 200 Materials Index hit a new 7-year high this week as it rebounds from a short-term oversold condition.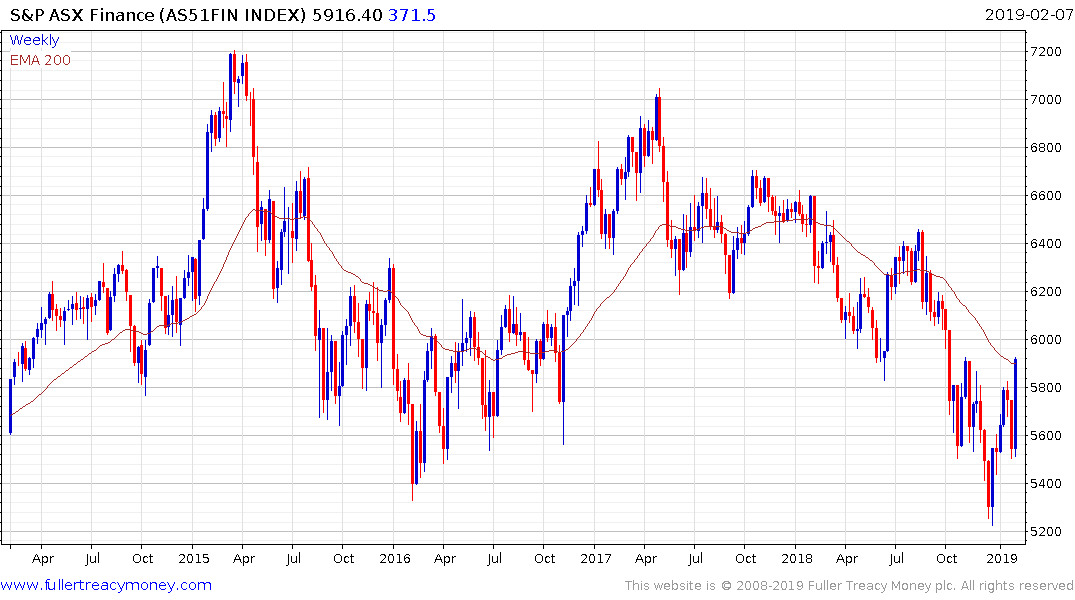 The S&P/ASX 200 Financials Index rallied impressively today to break clearly above its trend mean.
Back to top