The frontier market that top rival managers agree on
This article by Sam Benstead for CityWire may be of interest to subscribers. Here is a section:
Bannan agreed and said the current macro environment is very strong, with high rates of GDP growth, low inflation and a large trade surplus.

'The government has undertaken a lot of reforms over the last decade to open up the economy and encourage investment in vital infrastructure.

'This has allowed Vietnam to industrialise and attract huge amounts of FDI with a lot of production relocating from Northern Asia to Vietnam,' said Bannan.

'As the Vietnamese move from virtually subsistence existence in rural areas, where 65% of the population still live, to work at these FDI invested factories there is a monumental shift in household wealth. I have experienced these developments first hand, having spent 5 years living in Saigon.'
Vietnam is a beneficiary of reshoring from China regardless of the outlook for deteriorating trade relationships with the USA because wages are so much cheaper there. The nation's Communist Party is more akin to China's thirty years ago than the organisation today and with a large young population Vietnam is hungry for growth.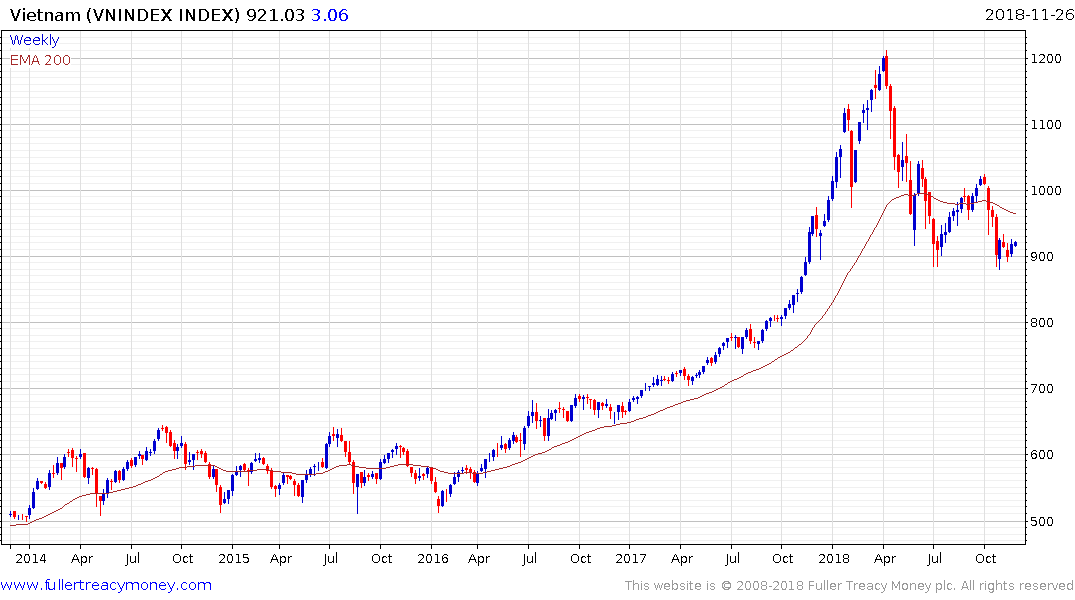 That rationale helped the Ho Chi Minh Stock Index accelerate to its peak earlier this year. It subsequently gave up about half that advance and is now building support around the 900 level. A sustained move back above the psychological 1000 level will be required to signal a return to medium-term demand dominance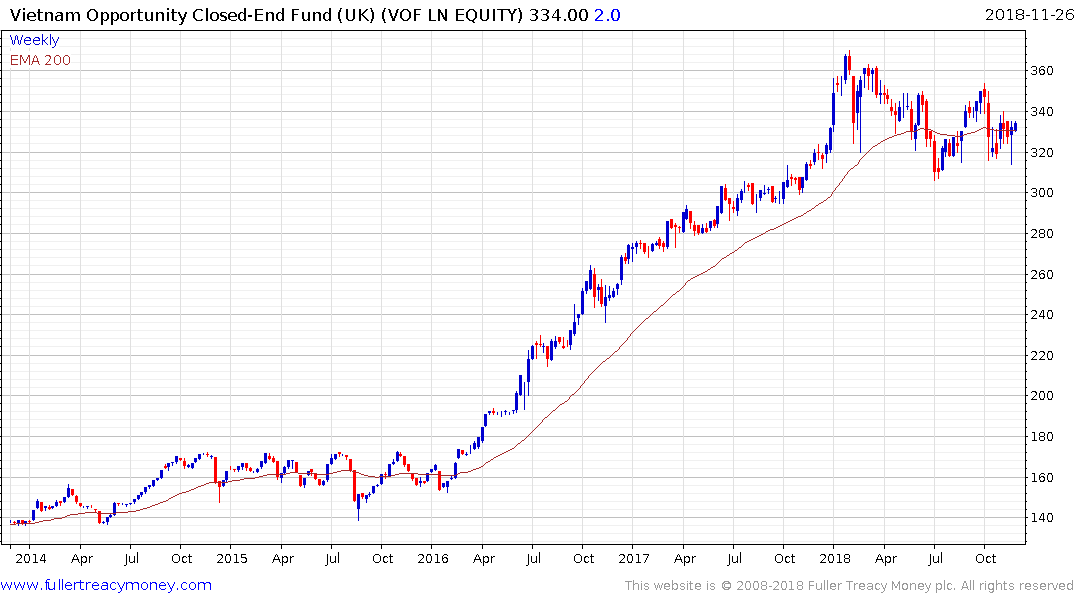 The UK listed VinaCapital Vietnam Opportunity Fund also accelerated to its January peak but has held more of the advance. That is probably because of the relative weakness of the Pound and the cushion of a 27% discount to NAV.
Back to top