The China-Driven Metals 'Super Cycle' Is Over, Jefferies Says
Thanks to a subscriber for this article from Bloomberg which may be of interest. Here is a section:
"China is more likely to be a headwind than a tailwind for demand over the next decade," they said. The China super cycle, driven by urbanization and industrialization, is over, and the energy transition and decarbonization cycle has just begun, the analysts said.

Asia's largest economy has been a crucial support for metals markets over the last two to three decades as the country went on an infrastructure-building binge. However, China's plodding post-virus recovery shows it may lack the horsepower required to buoy global demand as it transitions to a more service-oriented economy.

That dynamic has been reflected in markets this year, with most metals falling even after Beijing abandoned its Covid Zero policy at the end of last year.

Iron ore declined 0.7% at 12:46 p.m. Singapore time to $110.85 on Friday and was down 2.3% for the week. The steel-making staple has now wiped out all of its gains from earlier in the year as optimism about China's recovery faded.
I have been to more than a few talks over the last couple of years where the speakers predict supply of copper, nickel, cobalt and iron-ore will need to at least double over the next decade to meet demand from the energy transition. The point I have laboured to make in the videos is demand is less volatile than supply, but it is not a constant.
China accounts for half of global demand for copper and other industrial resources. They also process the majority of ore. The domestic infrastructure and construction sectors drove a phenomenal jump in global demand following China's accession to the WTO. Continued high prices are totally reliant on that demand persisting indefinitely.The massive overcapacity built up over the last 20 years is unsustainable without a property bubble.

That's why the question of when and how much stimulus the Chinese government is willing to commit is so important. If they are willing to endure a significant reset in the property market, aimed at improving leverage ratios, that would be long-term bullish for the economy, but would represent a massive hit to demand for metals.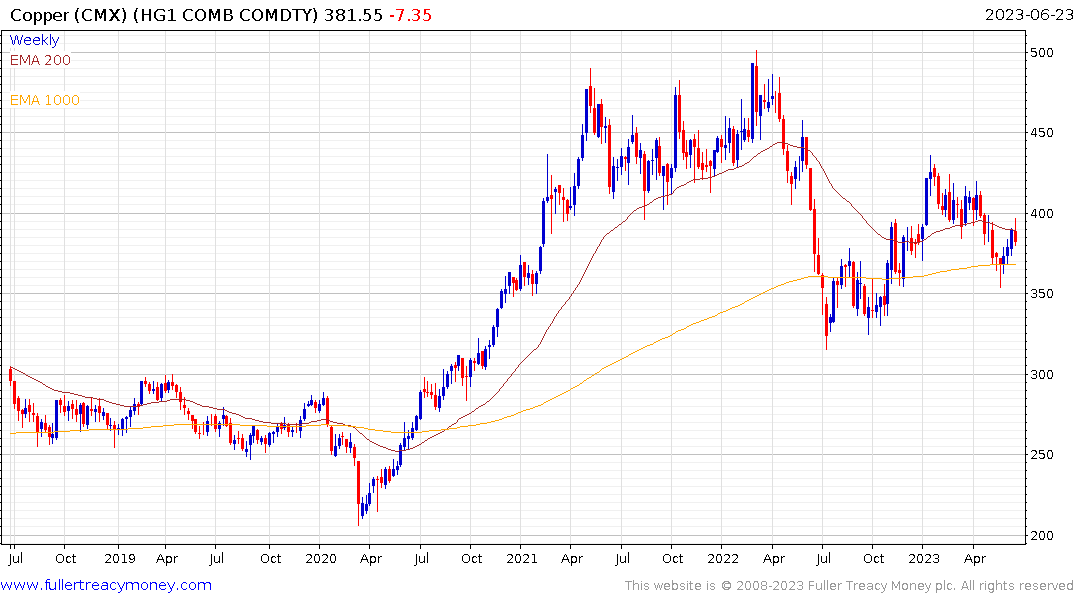 Copper completed a type-2 top formation in 2022 and is now pulling back from the region of the 200-day MA.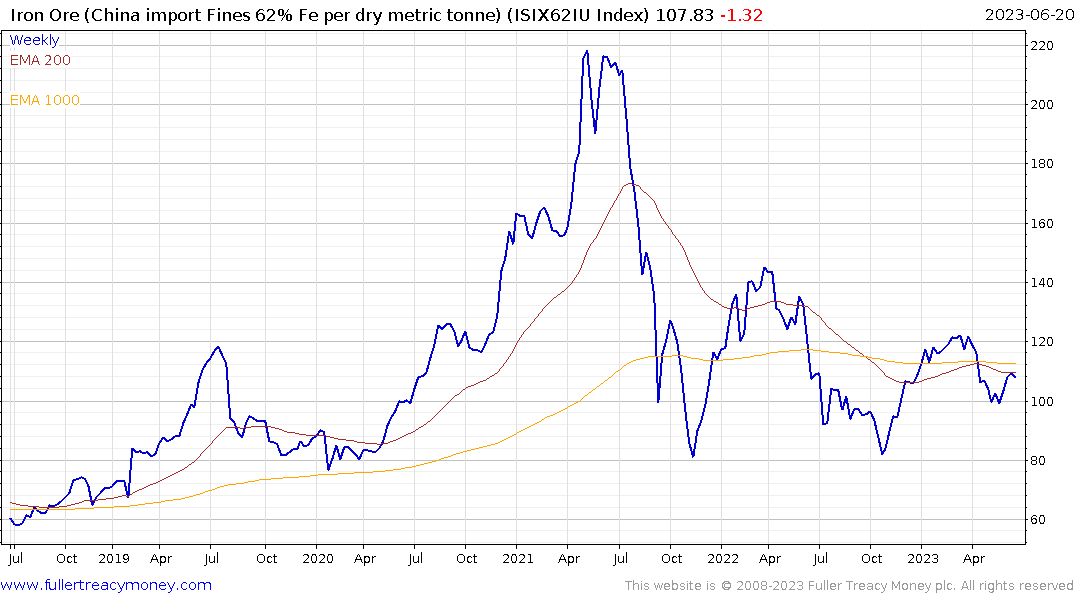 Iron-ore has fully unwound the 2020 surge.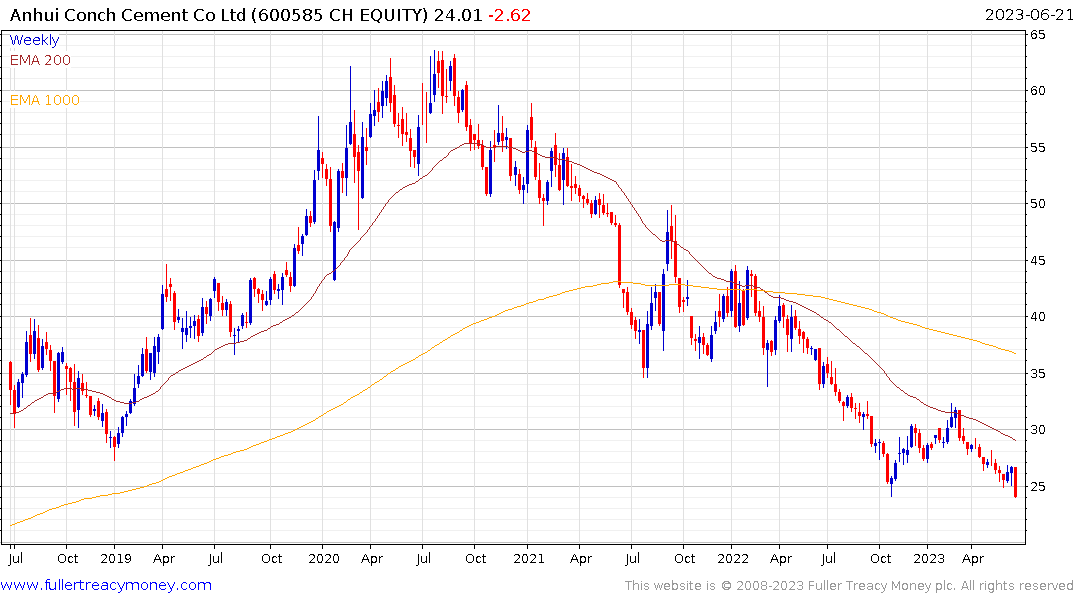 Anhui Conch Cement is breaking down to fresh lows amid a steep medium-term downtrend.
Back to top