Switzer Report
Thanks to a subscriber for this report concentrating on the Australian market. Here is a section on retail:
Longer term, the fortress shopping malls are fabulous assets. A prime shopping centre, such as Chadstone in Melbourne, or Westfield Bondi Junction, is impossible to replicate at the location. As they attract more service outlets, such as fancier restaurants, consumers are visiting the mall as much for entertainment as to buy basic products.

?In time, newer fortress shopping centres will offer upmarket housing accommodation and hotels, as integrated property developments. Westfield is embracing this trend offshore.

The changing retail mix at fortress malls will lead to a higher average spend per customer, per visit, in the next five years. More people will eat breakfast at the mall when they shop early; or dinner when they go to a movie there. We'll buy more goods and services at fortress malls and fewer at strip shopping malls and sub-regional (or second-tier) malls.
It's no surprise that Westfield is rationalising its US, UK and European portfolio away from second-tier assets to fortress centres. The shopping-centre giant wants to own the world's premium shopping-centre portfolio and is investing billions to get there.

Westfield is a story of short-term pain for long-term gain. Its shopping-centre redevelopment will drag on earnings as rents are foregone during construction. But the medium-term effect should be faster growth in Westfield's net tangible assets and a rising share price.
Here is a link to the full report.

Westfield is not the best reflection of the Australian market because so much of its revenue is concentrated in the US and UK, where it has successfully developed experiential shopping focusing on restaurants and gyms etc. With Amazon now opening in Australia, albeit with only a single warehouse right now, Australia's relatively high cost retail market will likely face increasing competition which is good for consumers.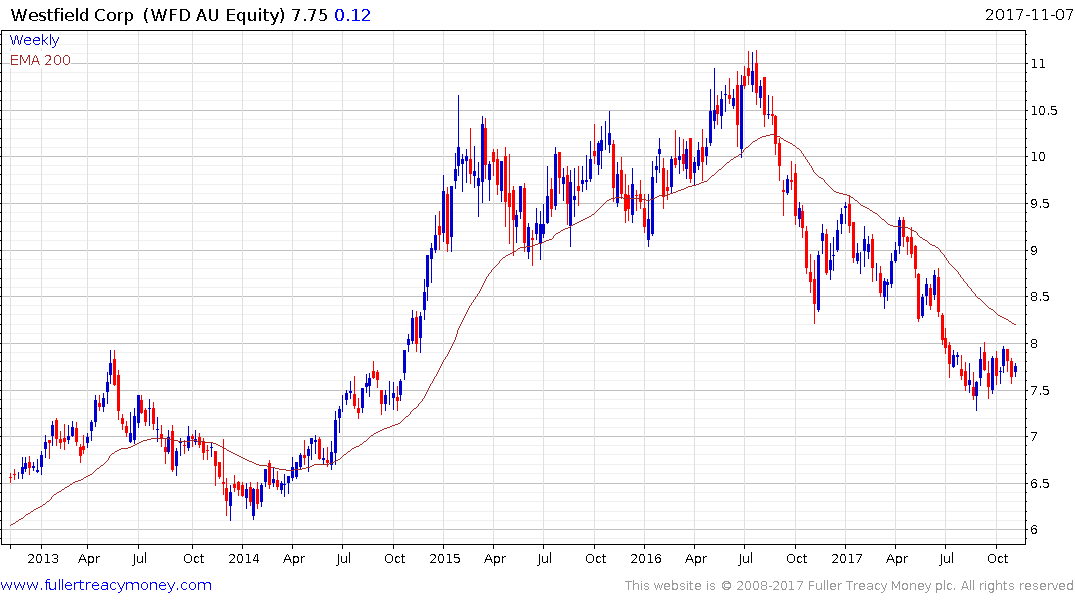 Westfield has been trending lower since mid-2016 and paused in late August to range. That has allowed at least a partial reversion towards the mean. It will need to continue to hold the A$7.5 area if potential for continued to higher to lateral ranging is to be given the benefit of the doubt.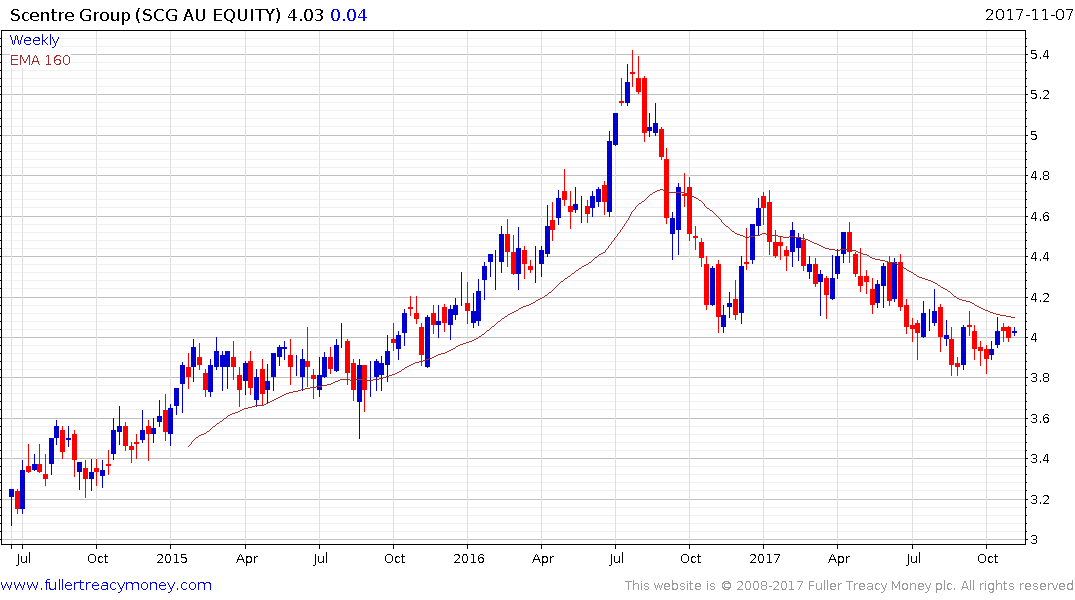 Scentre is more Australia focused but remains in a reasonably consistent downtrend. It will need to break the medium-term progression of lower rally highs to signal a return to demand dominance beyond short-term steadying.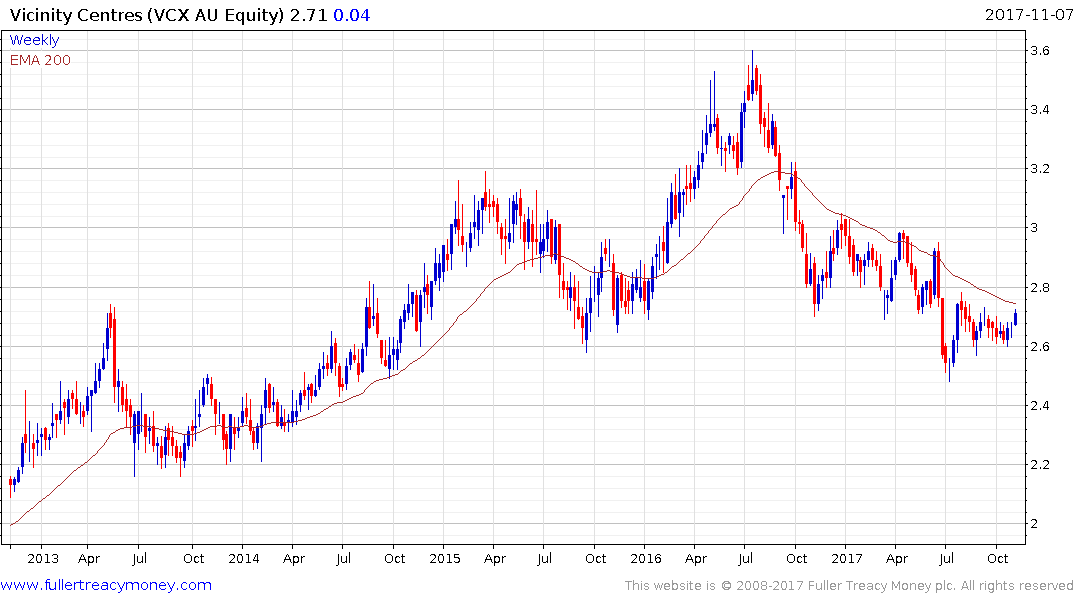 Vicinity Centres has rallied over the last couple of weeks to test the region of its trend mean but a sustained move above it will be required to signal a return to demand dominance.
Back to top