Sweden's Far Right Rises in a Campaign Defined by Immigration
This article by Bojan Pancevski for the Wall Street Journal may be of interest to subscribers. Here is a section:
Today, over a fifth of Sweden's 10 million people have foreign roots and the migrant community is often poorly integrated.

Unemployment is around 4% among native Swedes but exceeds 16% among the foreign born, and 23% for non-European immigrants, despite generous subsidies for companies that hire migrants, said Tino Sanandaji, an economist who wrote an acclaimed book on immigration policy.

Concerns about immigration have boosted support for the Sweden Democrats and pushed parties that have supported immigration to harden their rhetoric. Ulf Kristersson, leader of the center-right opposition, said its past immigration policy has been "very unsuccessful."
The revolt against the status quo has been variously described as populist, xenophobic, anti-immigrant and racist. However, the harsh reality is multiculturalism is too often a veil for racist tendencies that contribute to ghettos forming where immigrants have little hope of finding training or employment. That represents an existential challenge for the centrism that has prevailed in most liberal democracies over the last 40 years and it is not going to be corrected any time soon.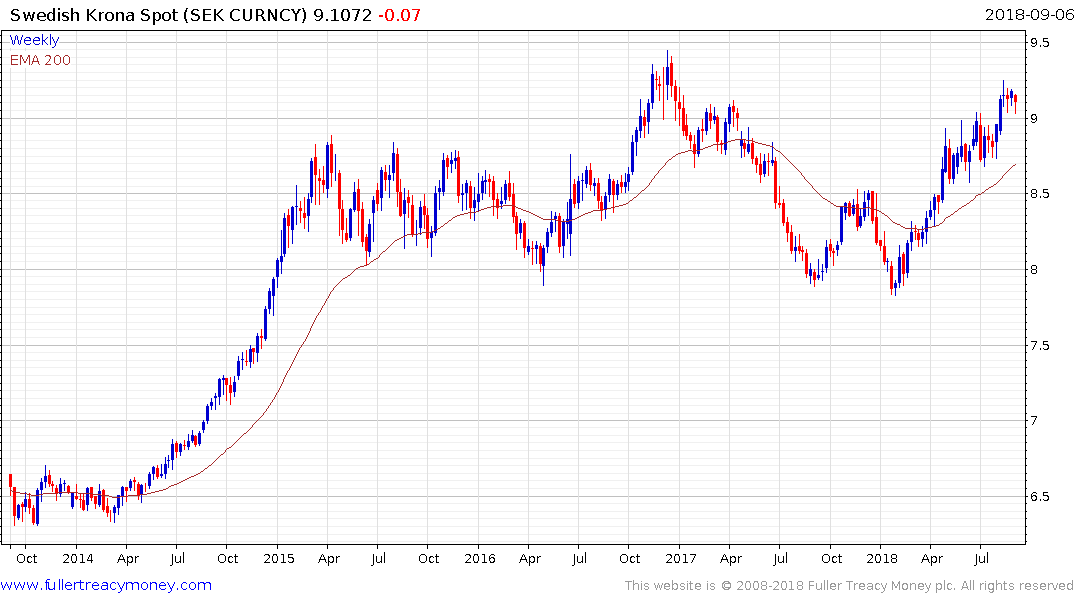 The Swedish Krona is testing its decade lows, where it has paused over the last couple of weeks. A sustained move below the trend mean will be required to question medium-term dollar dominance.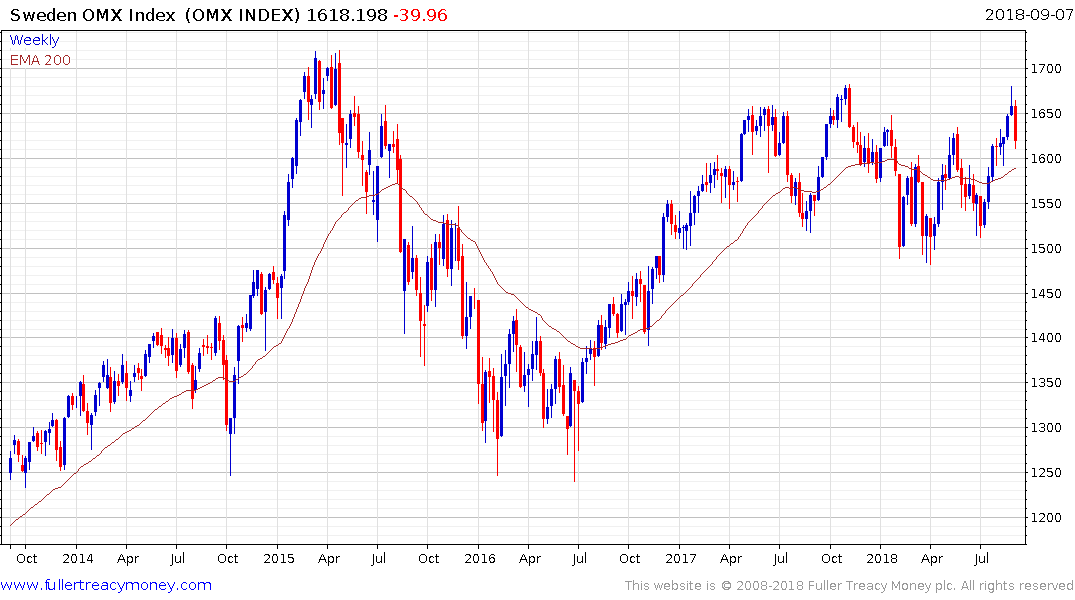 The currency weakness has flattered the performance of the OMX Index but it confirmed resistance at the upper side of its range this week.
Back to top