Stocks Drop 20% If Bonds Have Inflation Right in JPMorgan Model
This article for Bloomberg may be of interest to subscribers. Here is a section:
The widening disconnect between stocks and bonds suggests a 20% downside risk for equities if bonds are proved correct in pricing inflation volatility, according to modeling by JPMorgan Chase & Co. strategists.

"Bond markets are still pricing in a sustained period of elevated macroeconomic uncertainty, even if there has been some modest decline over the past three months," strategists including Nikolaos Panigirtzoglou and Mika Inkinen wrote in a note. "By contrast, equity markets look 'priced for perfection' with the S&P now above a fair value estimate looking through the rise in macroeconomic volatility since the pandemic."
Credit tends to lead the stock market. High yield spreads remain locked in a range around the pivotal 500 basis point level. The inert trading environment belies the underlying weakness in the corporate sector where the number of bankruptcies is rising. The big question for the bond market is which companies successfully refinanced during the pandemic and which missed that opportunity.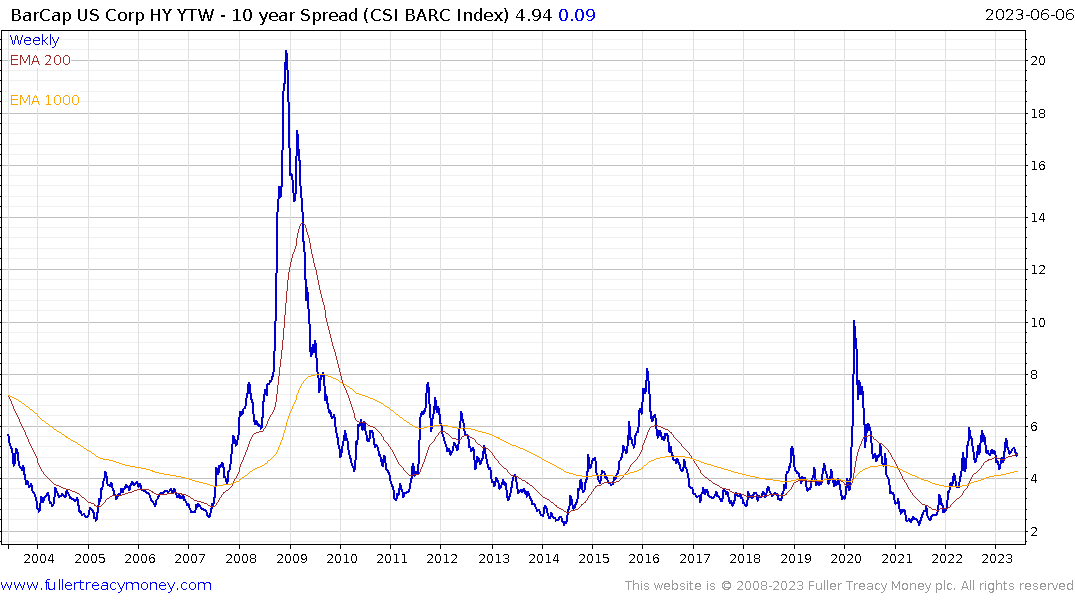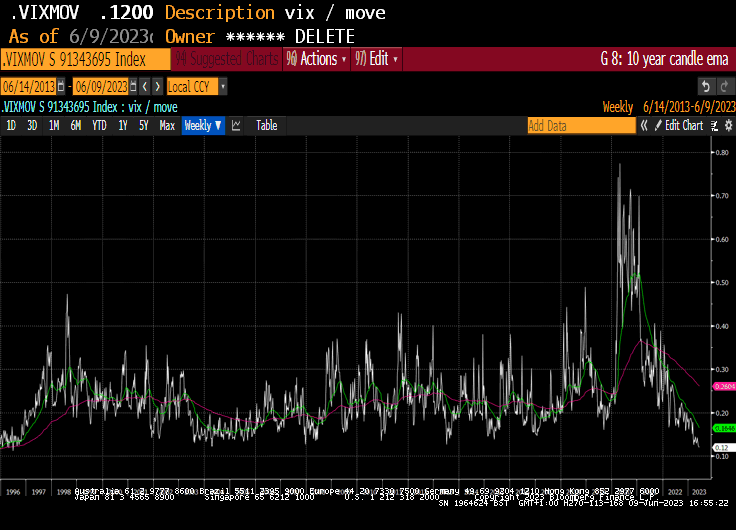 The VIX/MOVE Index ratio is at levels not seen since 1996. That reflects both complacency in the stock market and caution in the bond market. With strong performance in the stock market, investment managers are under incredible pressure to get on board with the bullish narrative. The thing to remember is with extreme valuations, we are in bubbly territory. This is the time to be diligent with stops.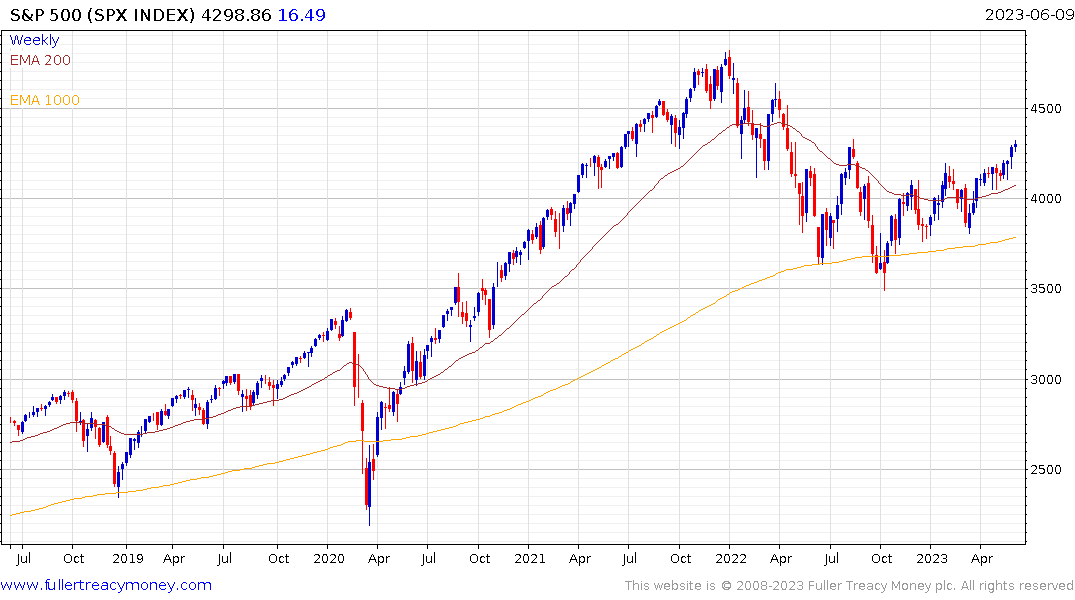 The S&P500 has held the break above 4200 and will need to sustain the move above the 200-day MA if the recovery is to continue to be given the benefit of the doubt.
Back to top