South Africa Starts Post-Zuma Graft Crackdown With Arrest of Former Minister
This article by Paul Vecchiatto and Antony Sguazzin for Bloomberg may be of interest to subscribers. Here is a section:
Former State Security Minister Bongani Bongo was arrested in a case related to bribery and state-owned companies. Bongo appeared in a court in Cape Town Thursday to face a charge of corruption.

"This is the first big arrest," said Claude Baissac, the head of Eunomix Business and Economics Ltd., which advises on political risk. "It's demonstrating that at long last some criminal charges are going to be brought against African National Congress members and clearly pretty senior ones."

More than 500 billion rand ($34 billion) was stolen from state companies and government departments during the nine-year rule of President Jacob Zuma, according to Ramaphosa. While he has promised to fix the economy by curbing state costs and splitting up the indebted state power utility, a demand for arrests has been a constant refrain in the nation's media and on radio talks shows.

Respect for minority shareholder interests, property rights, a free press and independent judiciary are the hallmarks of states with good governance. The extent to which these ideals and institutions are supported and improved dictates whether governance is improving. South African corruption has put all in jeopardy over the last decade and it is particularly good news the Ramaphosa administration is will to begin to do something about it.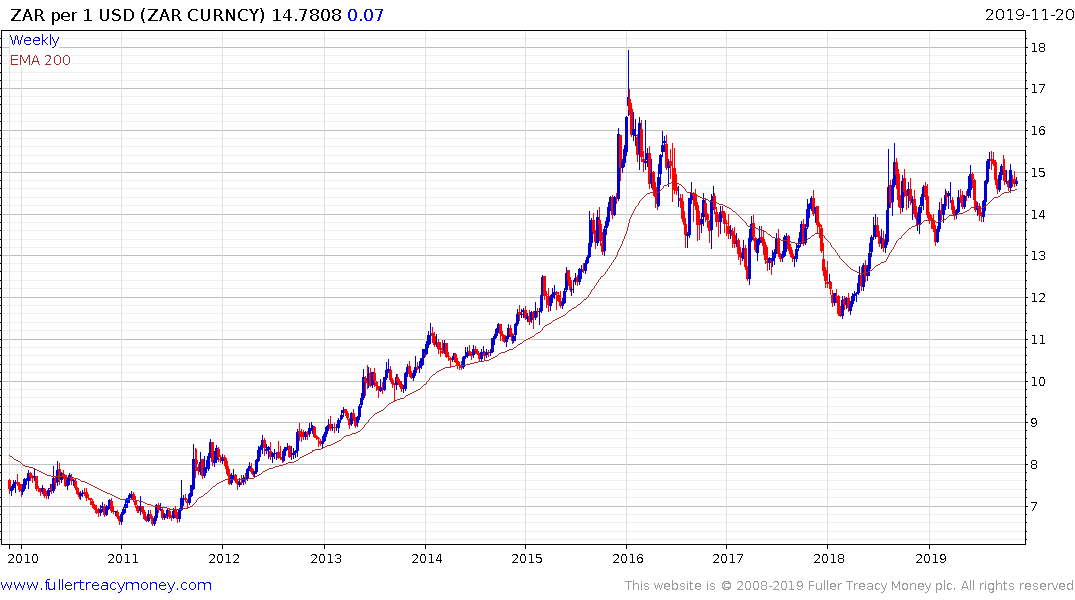 The Rand continues to steady from the ZAR15.5 area but needs to sustain a move stronger than ZAR14 to confirm a return to demand dominance.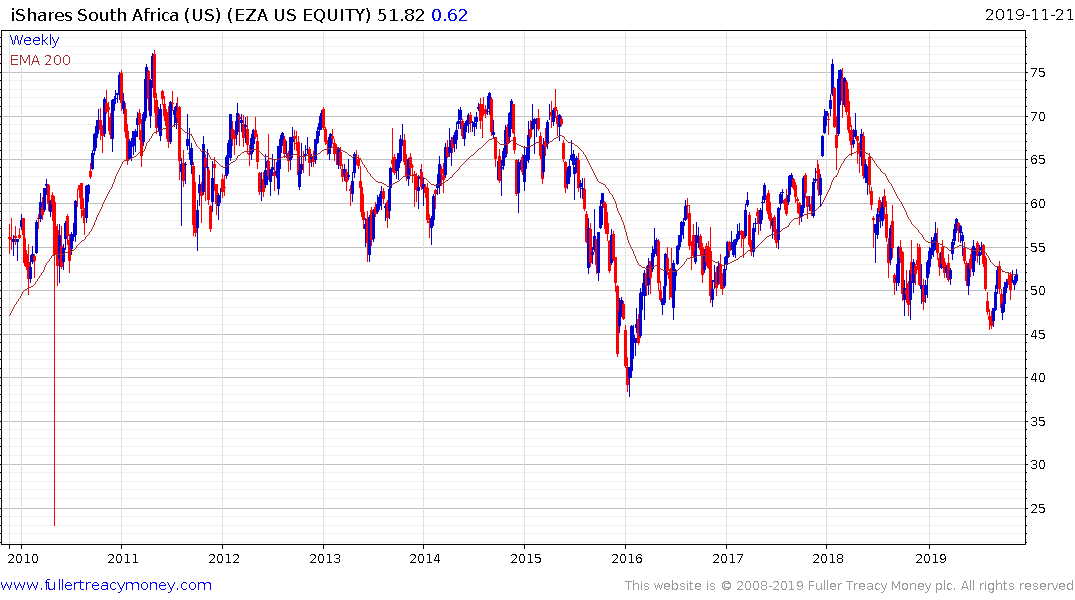 The iShares MSCI South Africa ETF has stabilised near $45 and rallied to test the region of the trend mean. A sustained move above that level would confirm a return to demand dominance.
Back to top