Shopify Plummets Most Since 2020 on Slowing Growth Outlook
This article from Bloomberg may be of interest to subscribers. Here is a section:
Shopify Inc. plunged the most in almost two years after giving a weaker outlook for growth this year, as online spending resets after the Covid-19 induced boom and consumers face higher inflation.

"The Covid-triggered acceleration of ecommerce that spilled into the first half of 2021 in the form of lockdowns and government stimulus will be absent from 2022," the Canadian ecommerce giant said in a statement on Wednesday. "There is caution around inflation and consumer spend near term, for the full year."

As a result, Shopify said full year revenue growth will be lower than the 57% increase in 2021. The U.S.-traded shares tumbled as much as 16% as the market opened in New York. It was the biggest intraday decline since March 2020.

Shopify, which provides software and other services that underpin the websites of many small businesses, grew dramatically during the early stages of the pandemic, with sales jumping 86% in 2020. Investors, however, fear the company can't sustain its growth as shoppers return to more normal buying patterns. Those concerns intensified last month when Shopify said it had terminated contracts with several warehouse and fulfillment partners, sending shares to a 16-month low.
The justification for Shopify's heady valuation was that it would become a true competitor for Amazon. The folly of that has been exposed by the pullback from fulfilment centres. From a broader perspective the big question is about a central hub versus distributed model.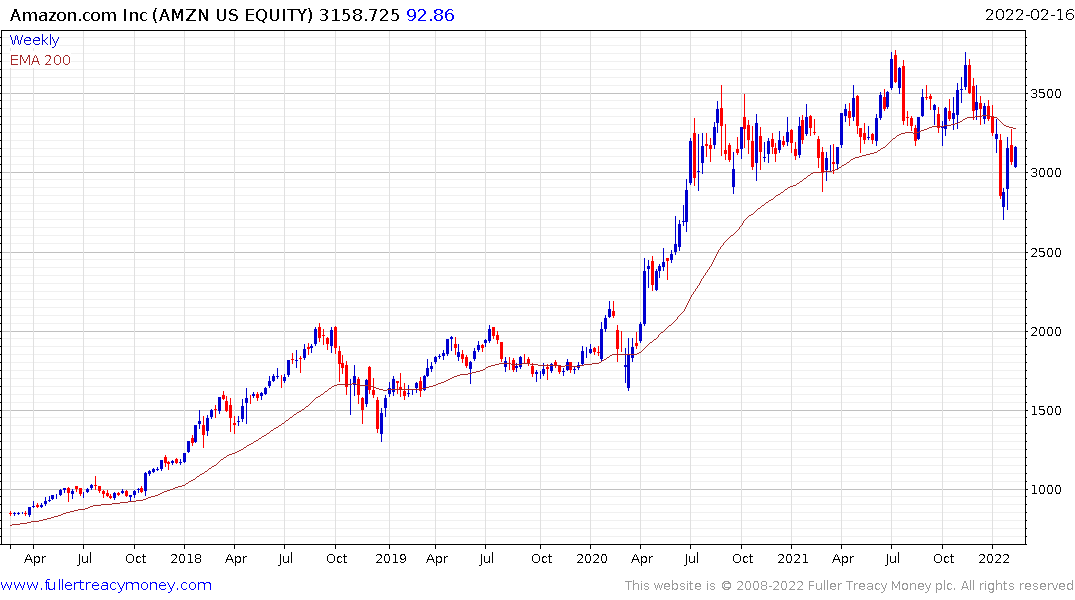 Amazon does everything once they receive inventory into their warehouse and all sales take place through its website. Shopify, enables sales through thousand/millions of websites and leaves it up to the seller to promote their own website and takes a smaller cut as a result.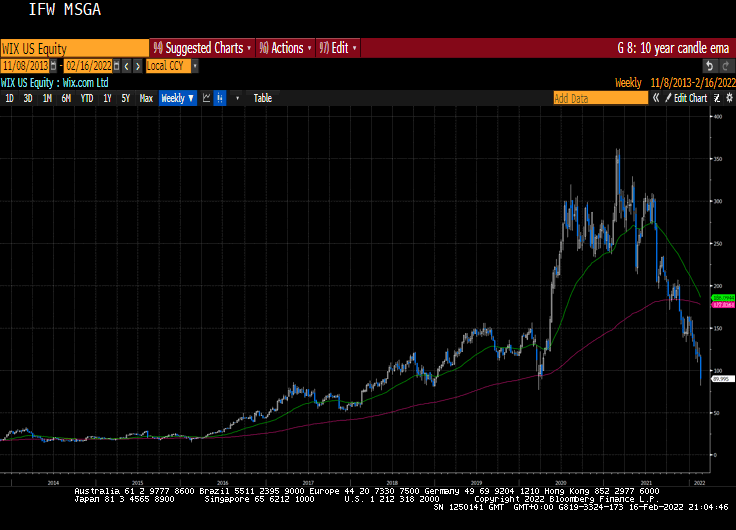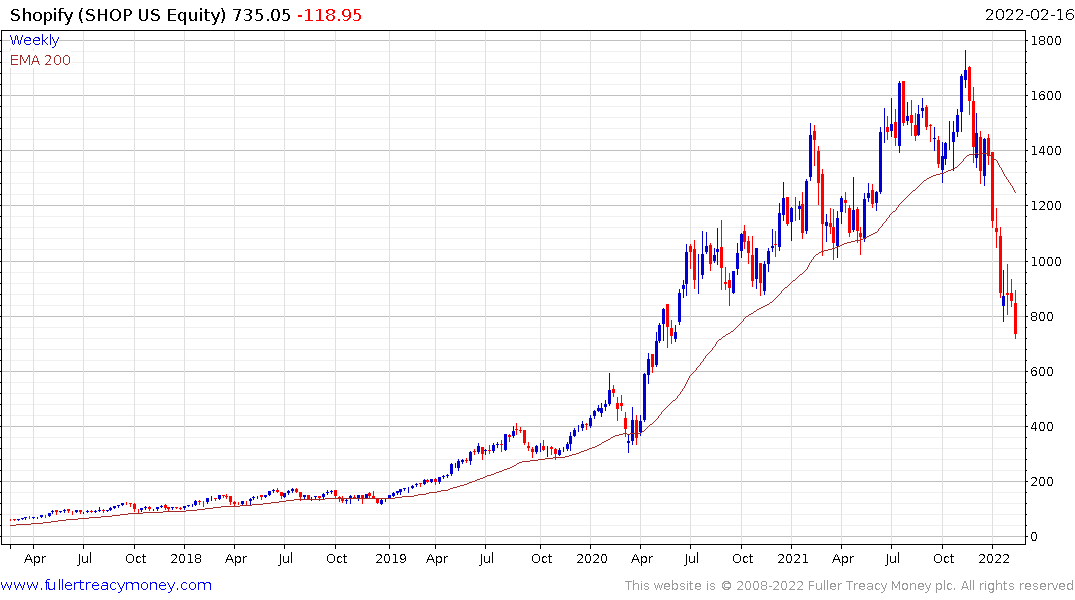 Shopify is performing more like Wix than Amazon. That suggests the discussion between central hub versus diversified supply is increasingly settled. Meanwhile strong retail sales figures helped support Amazon today.
Back to top