Pound Jumps After Farage Promises Not to Contest Tory Seats
This article by Charlotte Ryan for Bloomberg may be of interest to subscribers. Here is a section:
The currency's focus on politics above all else was once again on show Monday, as the pound barely reacted to U.K. GDP growth, only to move close to 1% on the political developments. Strategists had said a coalition between the Brexit Party and the ruling Conservatives could have been the worst outcome for the pound, as Farage's lawmakers would likely seek a more distant relationship with the EU and even push for a no-deal Brexit.

Still, though the news is positive for the U.K. currency, it's not "a game changer," according to Rochester. Even if the Conservatives were to keep all of their seats from last time, that would still mean a hung Parliament, and the Brexit Party still plans to stand in seats which were won by the opposition Labour party last time.
Splitting the Conservative vote is the biggest risk to a market friendly outcome to the UK election. With the Brexit Party instead deciding to focus on Labour seats that removes a barrier to a Johnson majority. There is no doubt he is a divisive figure but he is also a personality that many voters can identify with. That increases the potential the next Parliament with deliver a much-needed majority.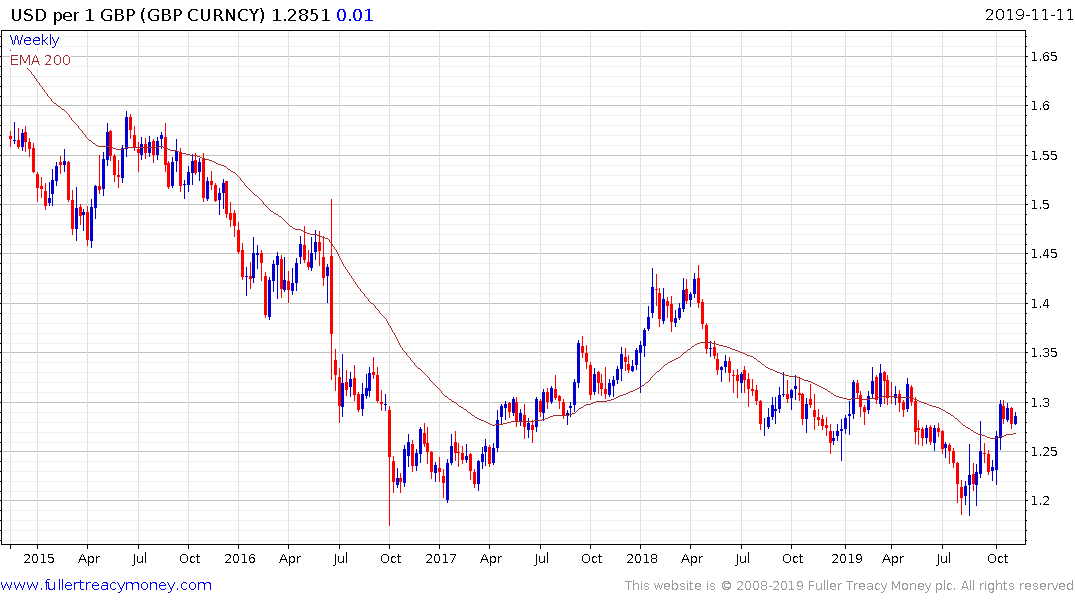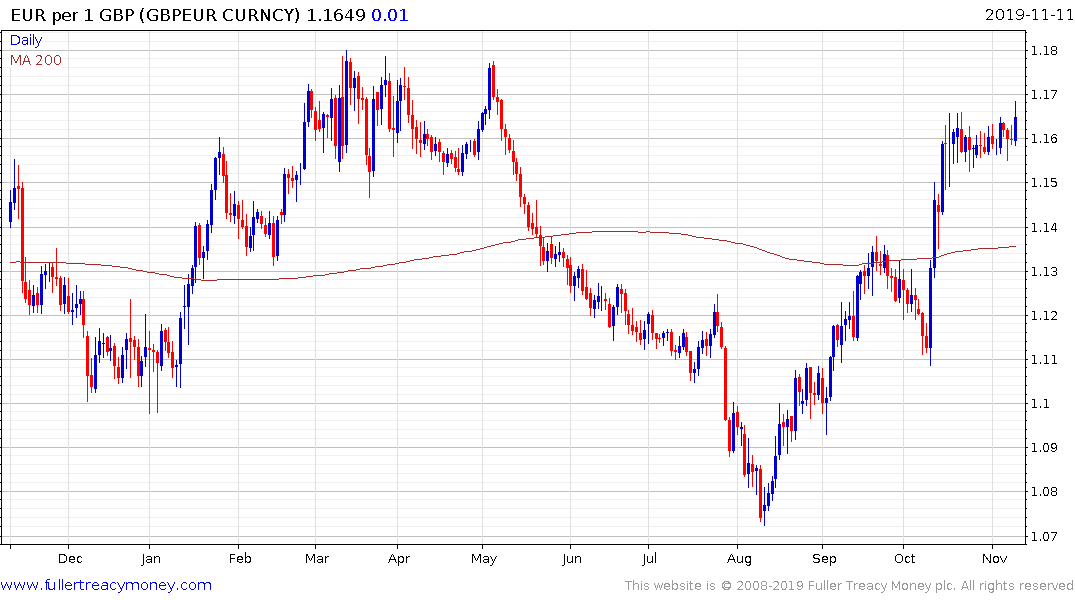 The Pound bounced today from the region of the trend mean and a sustained move below $1.27 would be required to question current scope for continued higher to lateral ranging. Considering the uncertainty surrounding an election I don't expect a breakout for the Pound ahead of the vote. Additionally, the clear intention of both parties to embark on significant fiscal stimulus could act a medium-term headwind for significant Pound appreciation.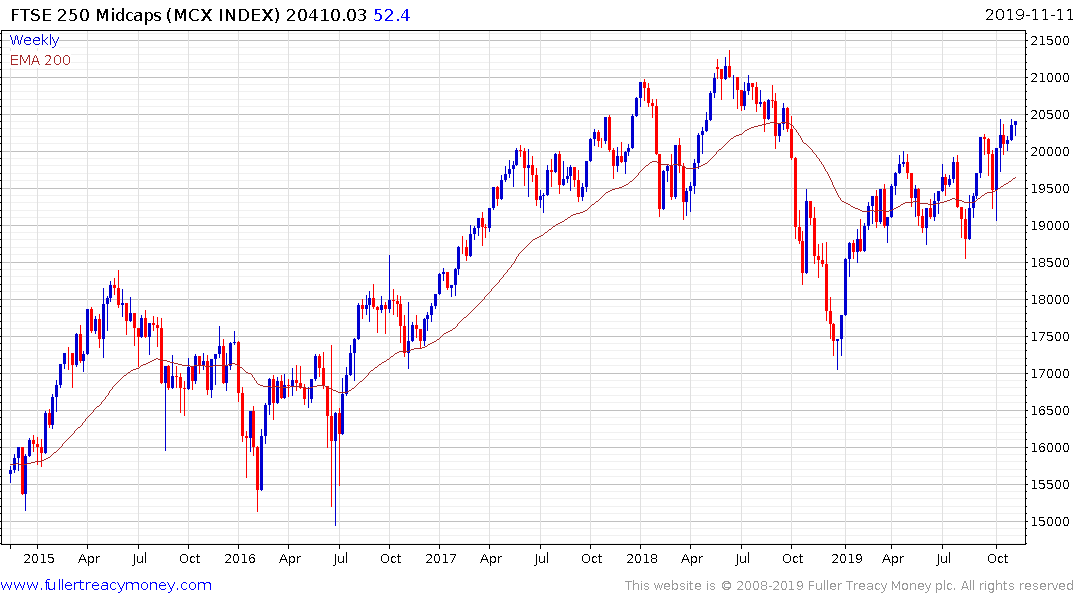 Additional stimulus could be quite beneficial for the stock market. The FTSE-250 continues to firm from the 20,000 level and remains in a medium-term uptrend.
Back to top