Not Random: The Gold-Silver Ratio
Thanks to a subscriber for this report from Wheaton Precious Metals. Here is a section:
A lnk to the full report is posted in the Subscriber's Area.

The gold/silver ratio traded above 90 for a brief time in the summer before dropping to break its sequence of higher reaction lows. That prompted breathless speculation that a major reversal was underway, only for the ratio to pop back up and test the high. The big question now is whether than move can be sustained.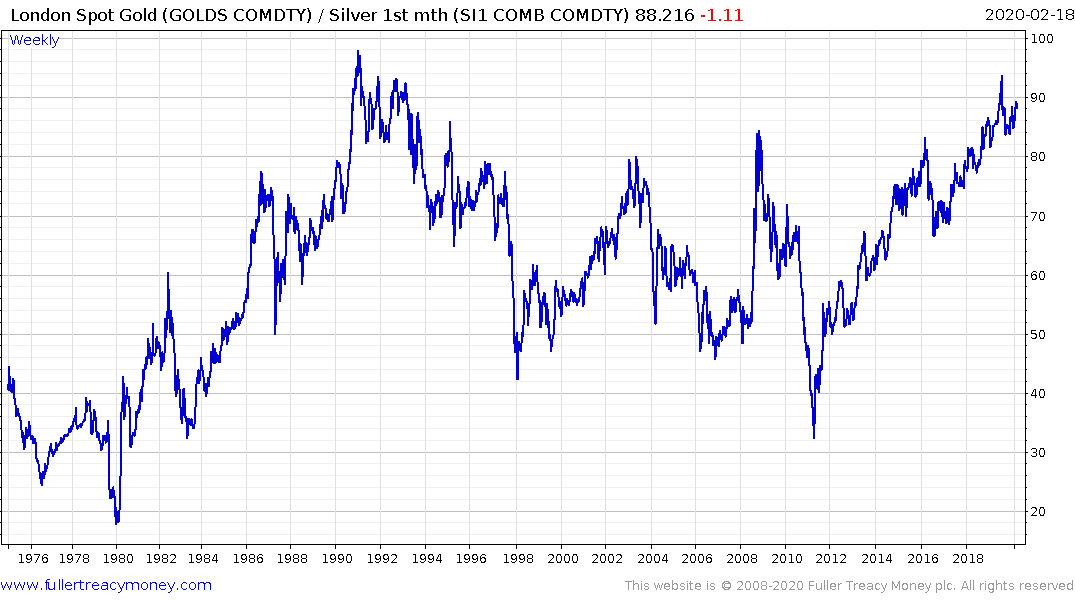 Click HERE to subscribe to Fuller Treacy Money
Back to top