Musk Says He Has Sold Enough Stock to Unwind 10% of His Stake
This article from Bloomberg may be of interest to subscribers. Here is a section:
Elon Musk has disposed of enough shares to reach a target of reducing his stake in Tesla Inc. by 10%, the head of the electric-car leader said in an interview.

"I sold stock that should roughly make my total Tesla share sale roughly 10%," he told satirical website Babylon Bee.

Musk has been offloading Tesla stock since asking his Twitter followers in November whether he should sell some of his stake. The move is part of a plan to generate cash to cover an estimated tax bill of more than $10 billion on stock options Musk is due to exercise.
Elon Musk's personal holding of Tesla shares represents a significant source of supply. His sales soaked up a lot of demand over the last six weeks and contributed to an almost complete unwinding of the overbought condition relative to the trend mean.
Now that his program of sales appears to be winding down, it will be viewed as a greenlight to begin accumulating the share again. That's particularly true for the legions of traders who have made Tesla options the most liquid part of the equity derivatives market.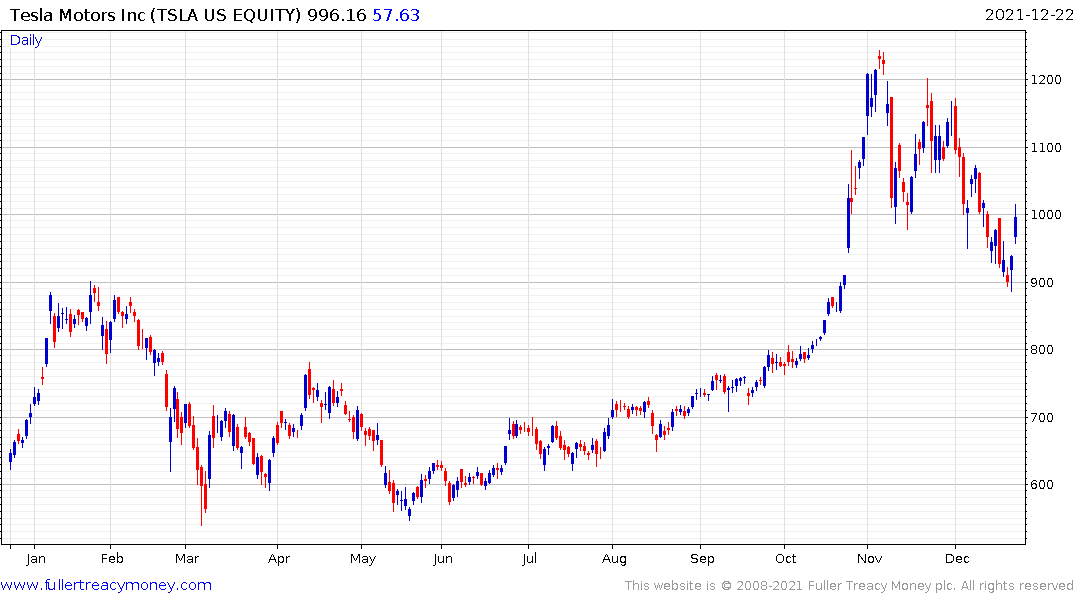 The share posted an upside key day reversal yesterday and followed through on the upside today. That suggests at least a near-term and potentially a medium-term low.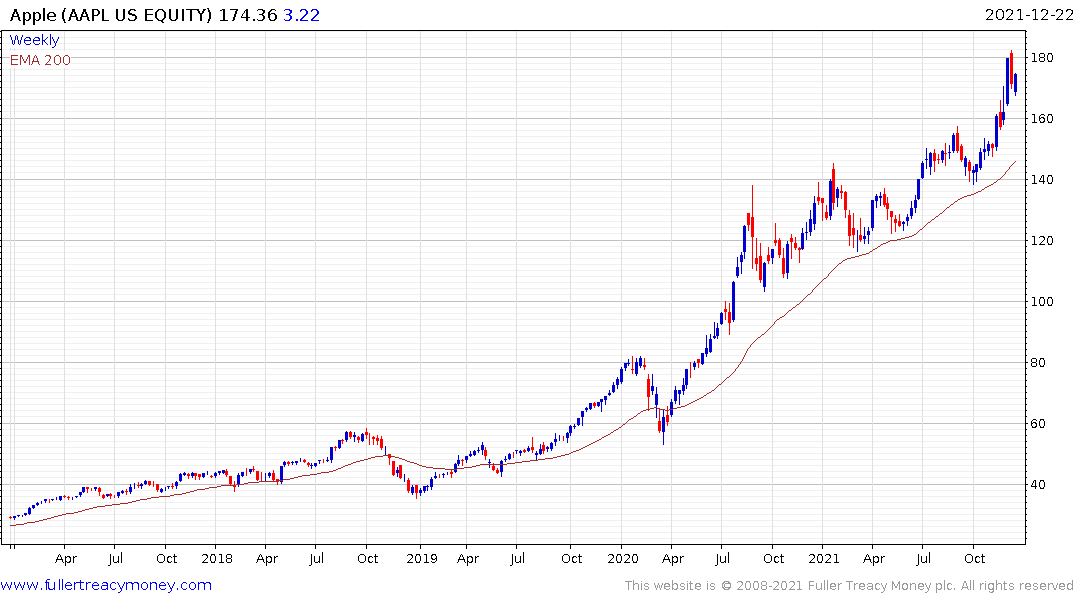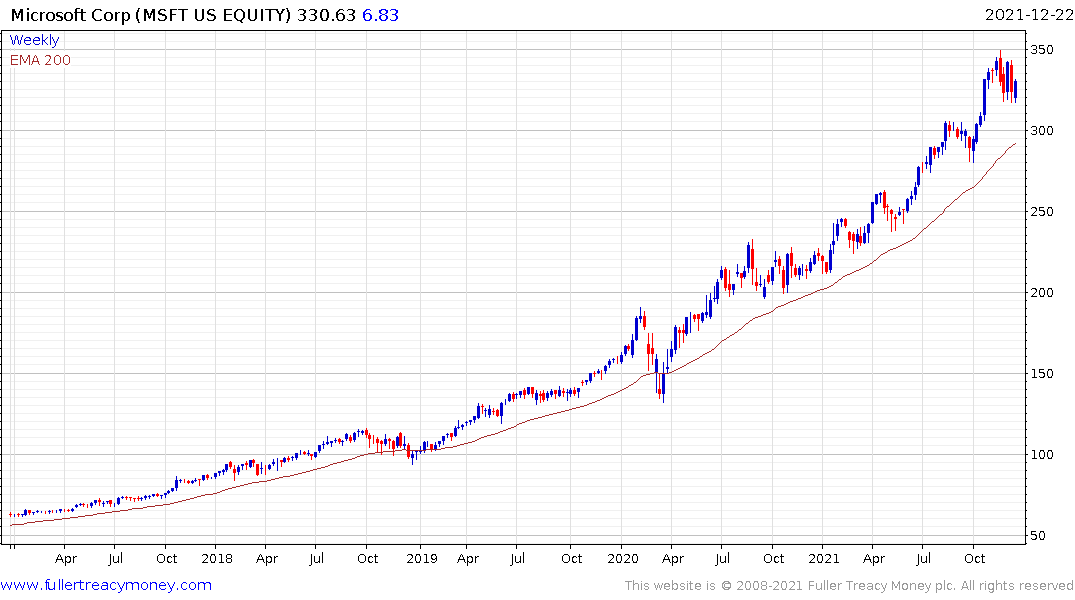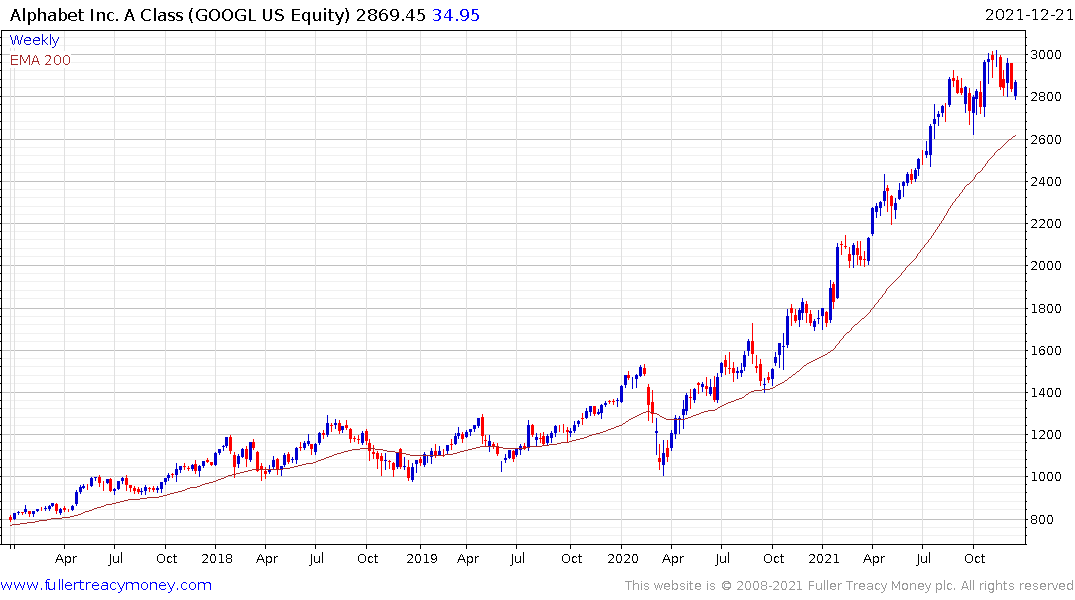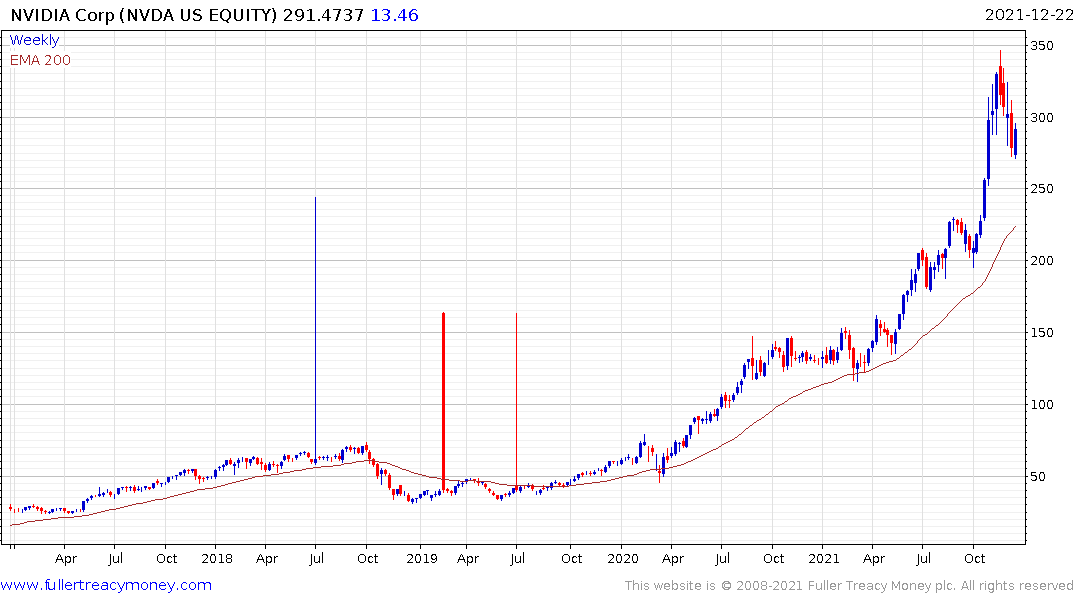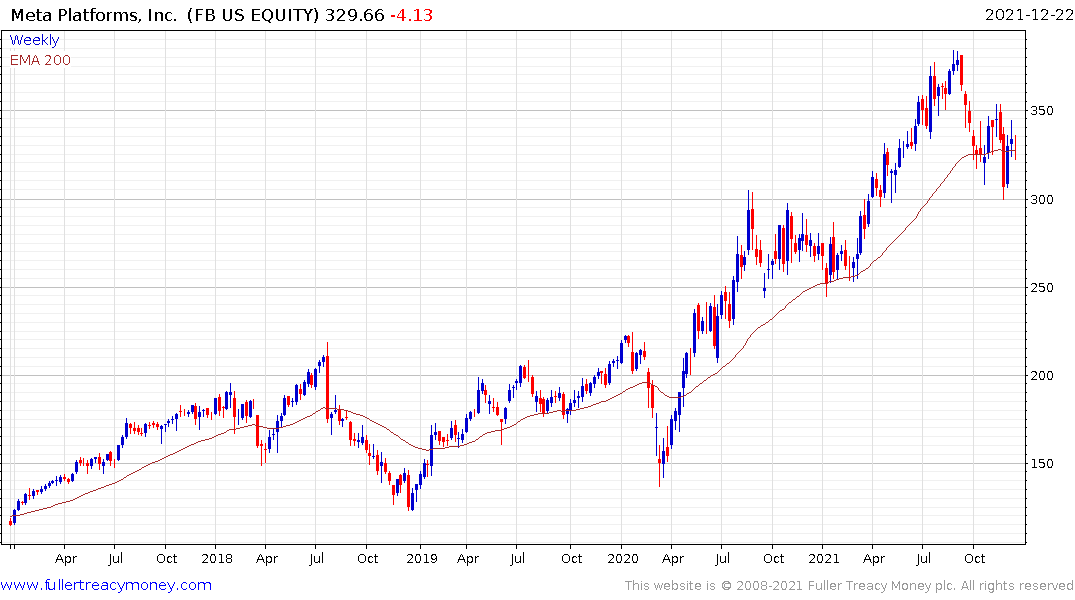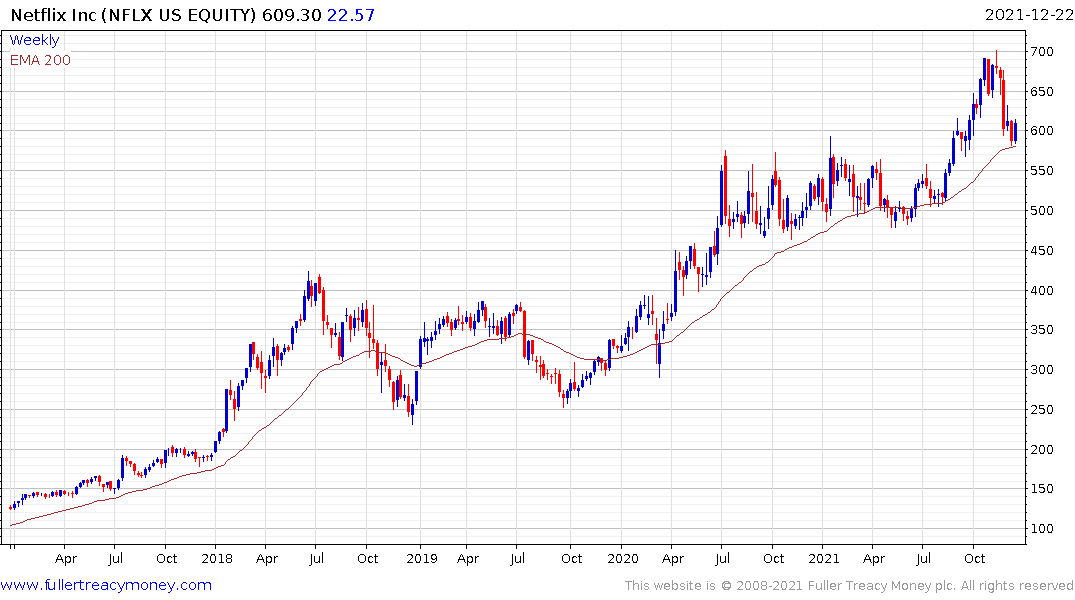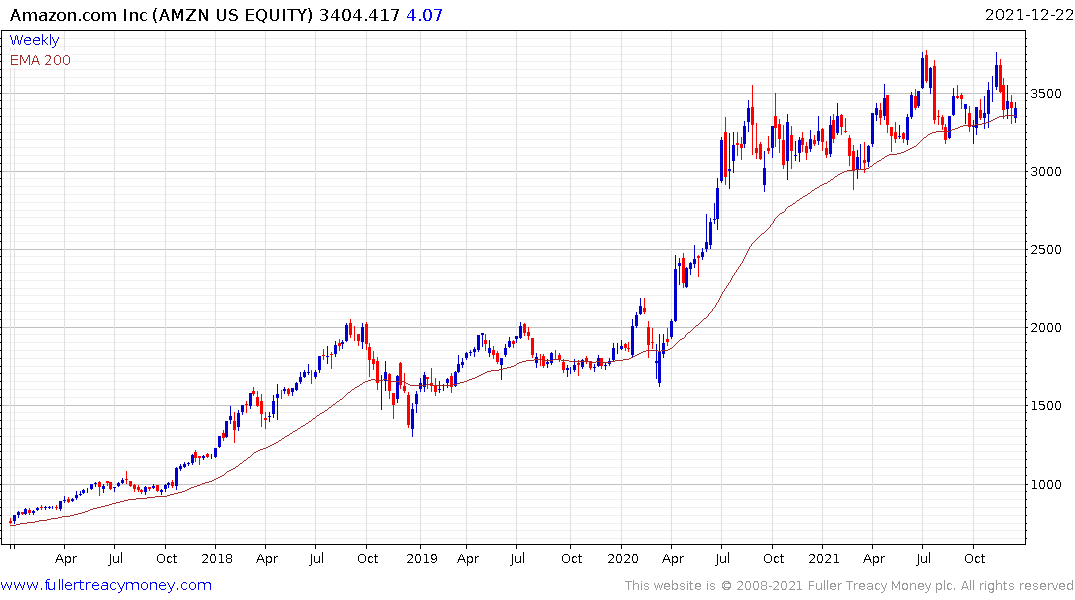 Of the remaining FANGMAN shares; Apple, Microsoft and Alphabet remain in steep uptrends and NVidia's reaction has been limited to reasonably mild setback. Facebook, Netflix, and Amazon are firming from the region of their respective trend means.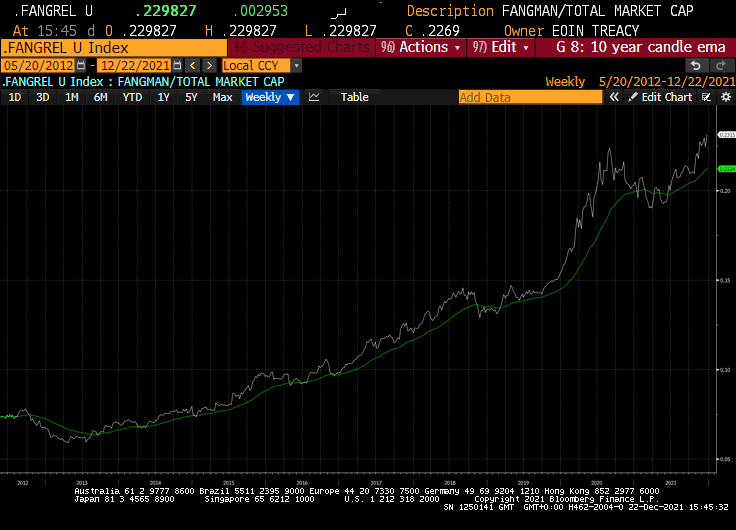 These eight shares represent 23% of the entire US market and thus big bull trend is unlikely to end until they roll over.
Back to top