Milestone immunotherapy treatment cures terminal breast cancer patient
This article by Rich Haridy for NewAtlas.com may be of interest to subscribers. Here is a section:
Despite this extraordinary case study it is still very early days for the treatment, with the current clinical trial due to run until at least 2023. After that, a Phase 3 trial will need to broaden the volume of patients treated to verify any positive results,. So, realistically a broad clinical application could be up to a decade away ... And that's assuming everything goes right.

An early form of adoptive immunotherapy, called CAR-T therapy, exhibited severe side effects across many of its clinical trials, including some deaths. The therapy also displayed some impressively positive response rates, promising at the very least an extra possibility for patients where pre-existing treatments have failed.

Last year, the first immunotherapy of this kind was approved for use by the FDA. The treatment's approval was undeniably a milestone for this new kind of therapy, but alongside the approval came a striking price tag. Kymriah, for young patients with a type of blood and bone marrow cancer, was initially costed at nearly half a million US dollars per treatment.
The progress of immuno-oncology research has resulted in a rapid pace of M&A activity within the biotechnology sector over the last 18 months and nothing has yet happened to change that trajectory.
Cancer is the biggest cost centre for national healthcare systems and the $1 trillion a year spent on oncology represents a significant tax on resources. Therefore, the race to deliver cures to solid tumors represents a public good from both a financial and altruistic perspective.
The evolution of genetic sequencing and editing have greatly enhanced the pace of development in immuno-oncology spheres and there is the realistic possibility that cancer will be turn from being a mass killer to a curable condition within the decade. That can't happen fast enough for national systems already overburdened by aging populations.
Nevertheless, the sector tends to be volatile since the fate of companies hinges on the results of clinical trials.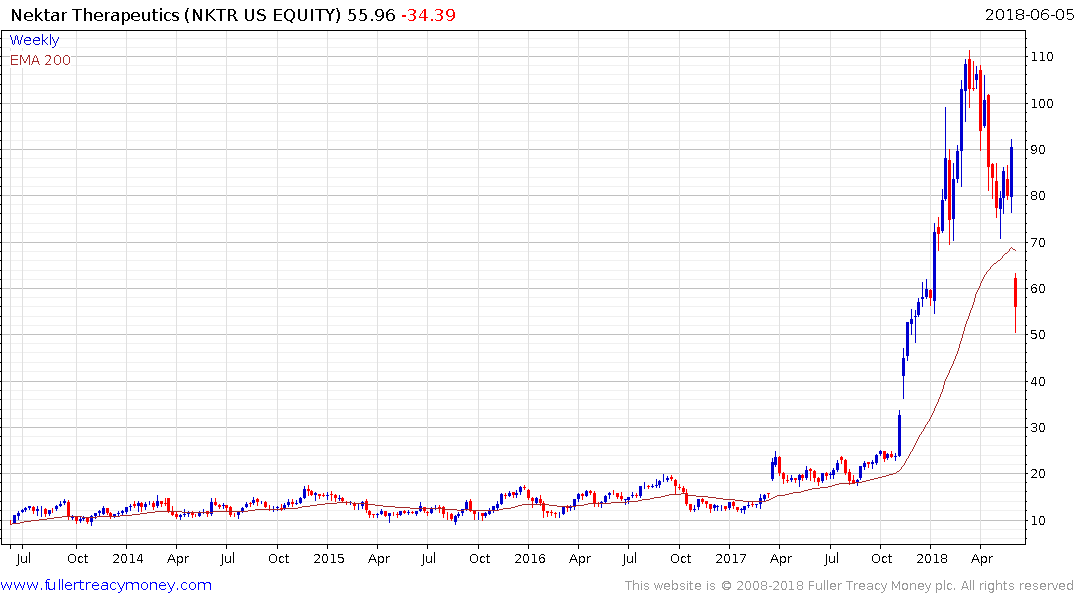 Nektar Therapeutics has lost half its value since hitting a medium-term peak in March, replacing a medium-term overbought condition with a short-term oversold condition.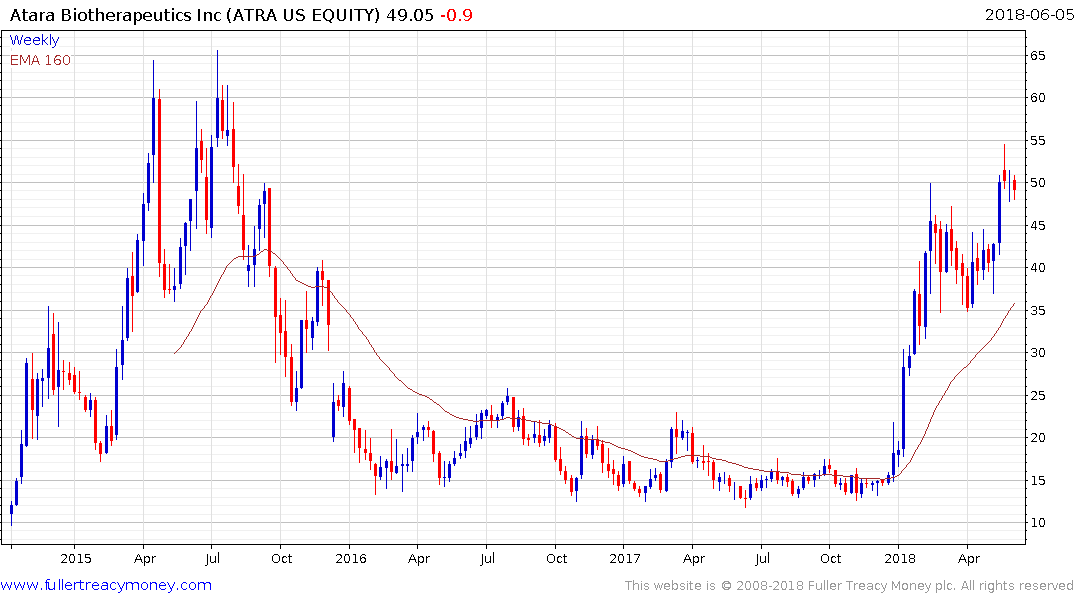 Atara Biotherapeutics on the other hand broke out of its most recent range four weeks ago and continues to pause in the region of the upper side of its most recent range.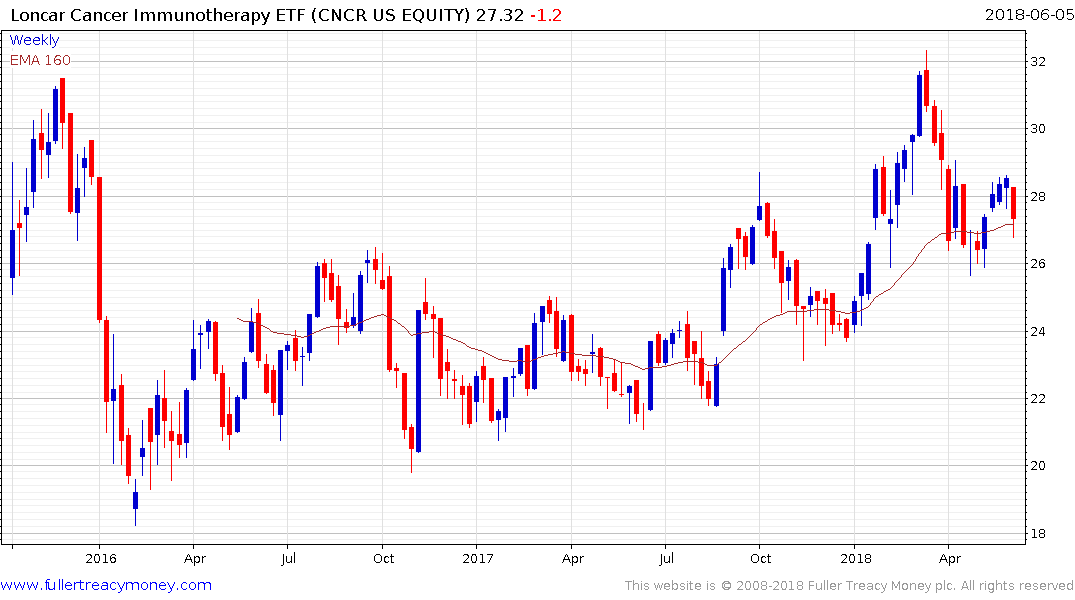 The Loncar Cancer Immunotherapy ETF retains an upward bias but lacks the fireworks of the individual smaller capped shares.
Back to top