London market blocks newly refined Russian platinum and palladium
This article from Reuters may be of interest. Here is a section:
Newly refined Russian platinum and palladium was suspended from trading in London from Friday, denying access to the metals' biggest trade hub in the latest in a growing list of measures against Russian interests because of the conflict in Ukraine.

Prices of palladium surged as much as 11%, with traders fearing the move could worsen a shortage of the metal automakers use in exhaust pipes to reduce emissions.

Russia's Norilsk Nickel (Nornickel) produces 25-30% of the world's palladium supply and about 10% its platinum, which is also used to curb vehicle emissions as well as in other industries and to make jewelry.
Palladium went on an epic bull run between 2016 and 2020 which took the price from $500 to $2500. The logic for the move was consumers were suddenly insensitive to price. Car companies would normally have spent the money to substitute in platinum long before the price hit $2500. On this occasion they instead spent money on retooling to build electric vehicles so there was no effort made to substitute demand for palladium.
In 2020, demand for cars declined so the price plummeted but demand soon recovered. The semiconductor shortage meant companies could not build as many cars as they wanted so the market was relatively well balanced. We've seen a lot of volatility over the last couple of months following Russia's invasion of Ukraine, but the range has mostly held.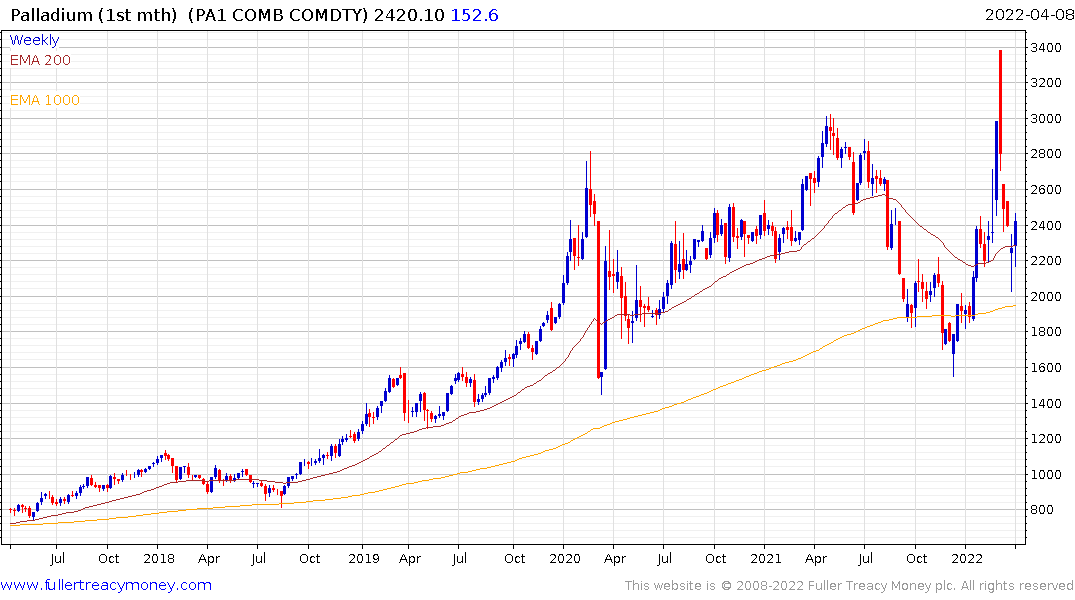 The price is now bouncing from the region of the 1000-day MA as sanctions inhibit supply of metal to consumers in Europe.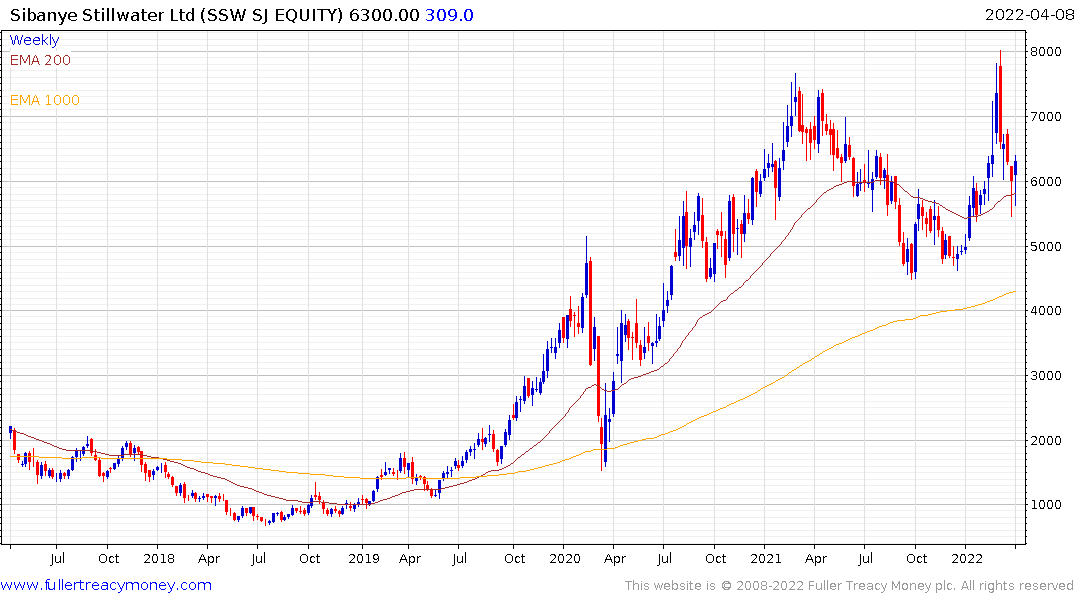 Sibanye Stillwater is one of the largest non-Russian suppliers of palladium. The share is currently firming from the region of the 200-day MA.
Back to top