Kuroda Says Stronger Yen Could Force BOJ's Hand on Stimulus
This article by Henry Hoenig for Bloomberg may be of interest to subscribers. Here it is in full:
In a rare explicit coupling of policy and the yen, Governor Haruhiko Kuroda said the Bank of Japan would have to consider additional stimulus if the exchange rate affected Japan's inflation and economy.

He was responding to a lawmaker's question about the BOJ's options if the yen rose further. The yen fell afterward, trading at 110.70 versus the dollar at 1:29 p.m. in Tokyo.

Former BOJ officials have warned in recent weeks of more yen strength, saying there would be little the BOJ could do about it.

Speaking to parliament on Tuesday, Kuroda said the BOJ's options included lowering bond yields and increasing asset purchases. He told lawmakers that currency manipulation isn't a goal of BOJ policy, but Japan's trading partners might not be convinced if the BOJ does act to offset a stronger yen.


This is a very good example of the central bank talking the Yen down. It doesn't have to initiate a large sale of Yen to weaken it but it does sent a clear message to the market that the flash rally posted at the beginning of the year is not something they are going to sit idly by and tolerate.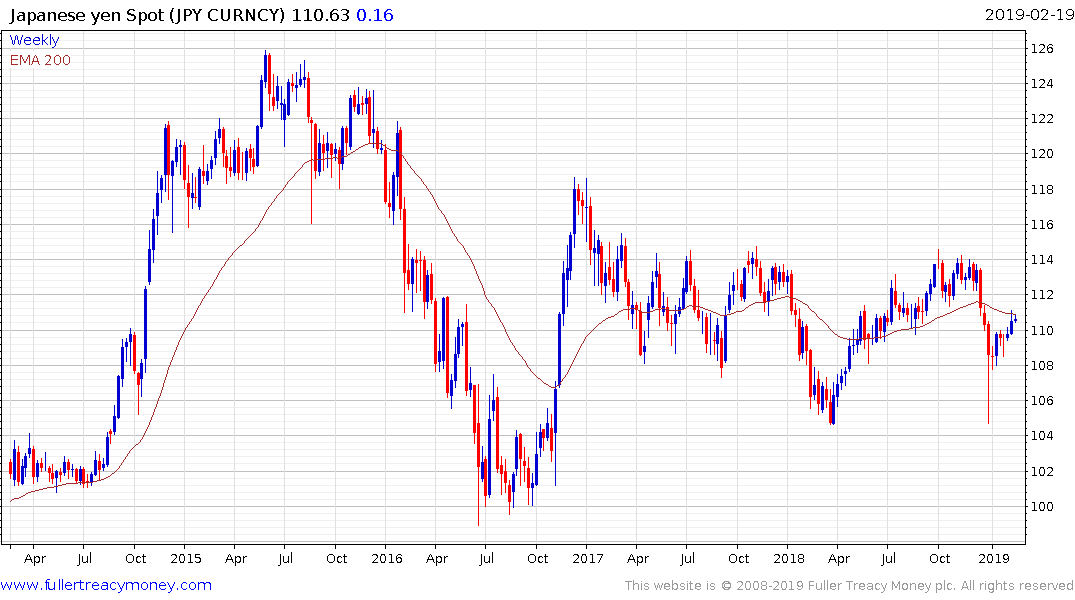 The Dollar has continued to extend its rebound against the Yen and has now unwound its oversold condition relative to the trend mean so this is a reasonable time to expect a pause.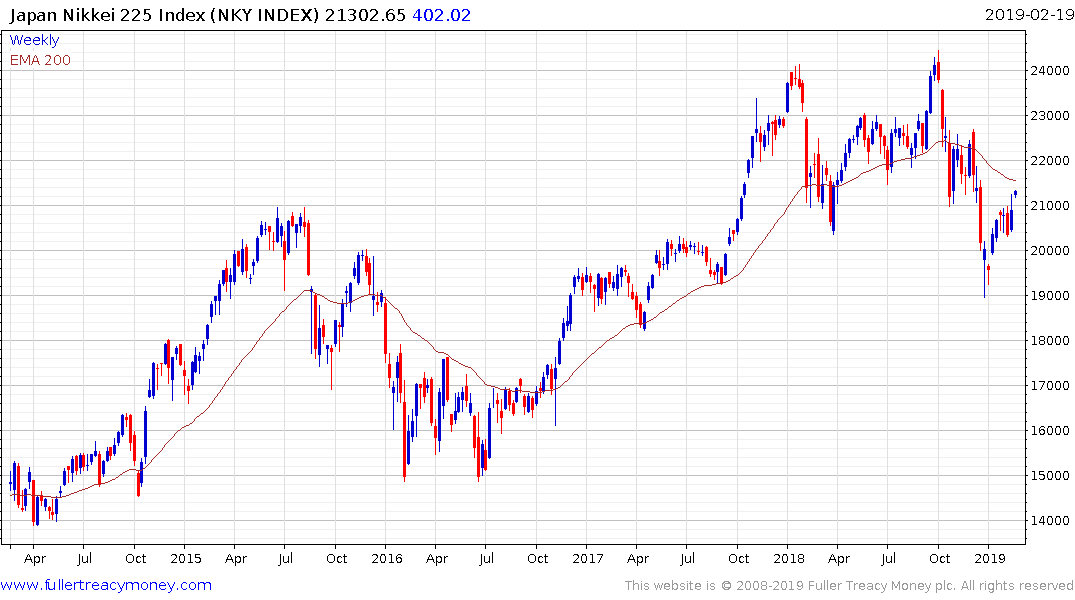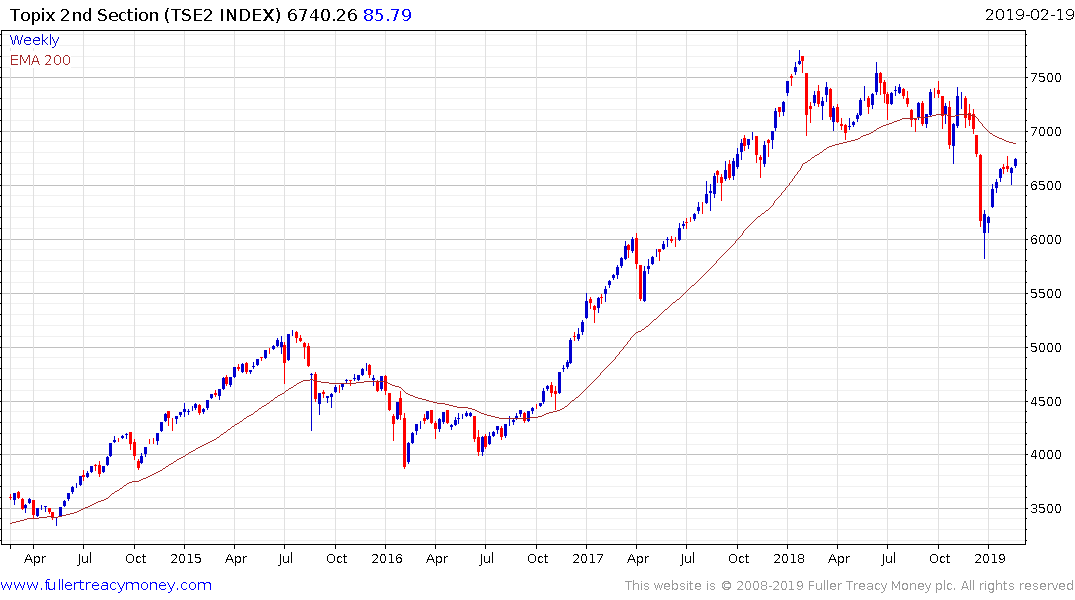 The Nikkei-225's value now coincides with the region of the trend mean while the Topix 2nd Section Index hasn't quite yet unwound its oversold condition relative to the trend mean.
If the Yen continues to weaken against the Dollar that is likely to act as a tailwind to the Japanese market at least in nominal terms.
Back to top