Jokowi Tempers Growth Outlook, Warns of Middle-Income Trap
This article from Bloomberg may be of interest to subscribers. Here is a section:
Indonesian President Joko Widodo set a modest growth outlook next year as he underscores a narrowing window to get the country's young population rich before it grows old.

Gross domestic product is expected to grow 5.2% in 2024, Jokowi — as the president is known — said in his annual budget speech to parliament on Wednesday. That's toward the lower end of a 5.1%-5.7% initial estimate.

Fiscal deficit is projected to be 2.29% of GDP next year, in line with the government's latest outlook for this year's shortfall at 2.28%, lower than the figure in the 2023 budget. That's still well below the legal limit of 3%.
Indonesia is a significant potential beneficiary of the increasingly acrimonious relationship between China and the USA. Diversification of manufacturing capacity is an increasingly important theme and with a large young population Indonesia is in a positive position. The country's primary challenge will be in continuity of rule when Jokowi hands over control to the next generation. A successful transition of power would be a major indicator of improving standards of governance.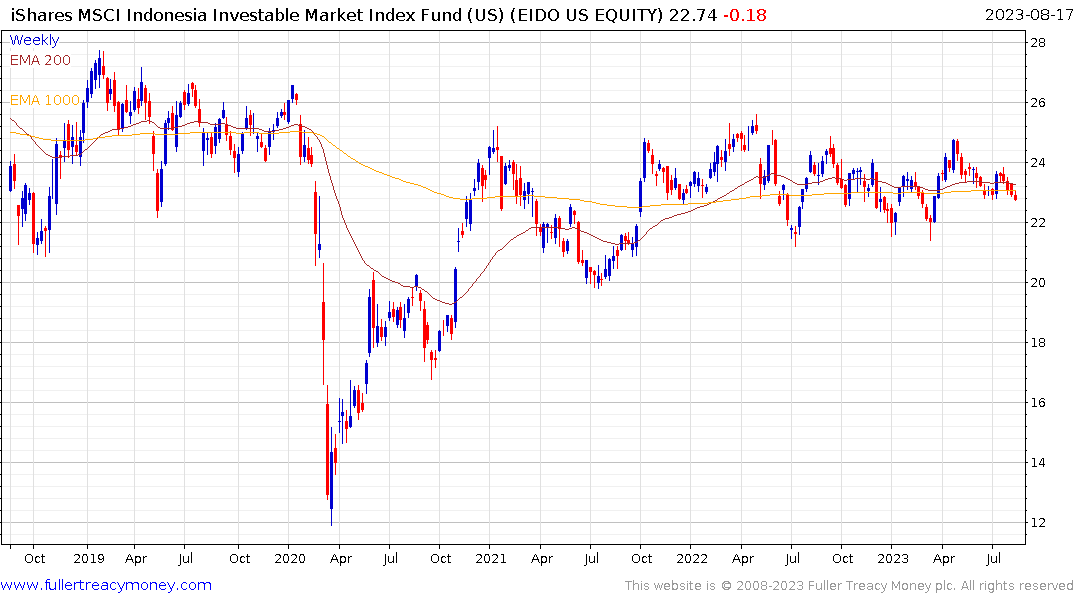 The Indonesian Rupiah has been weakening over the last six months which is weighing on the performance of the market from and international investor's perspective.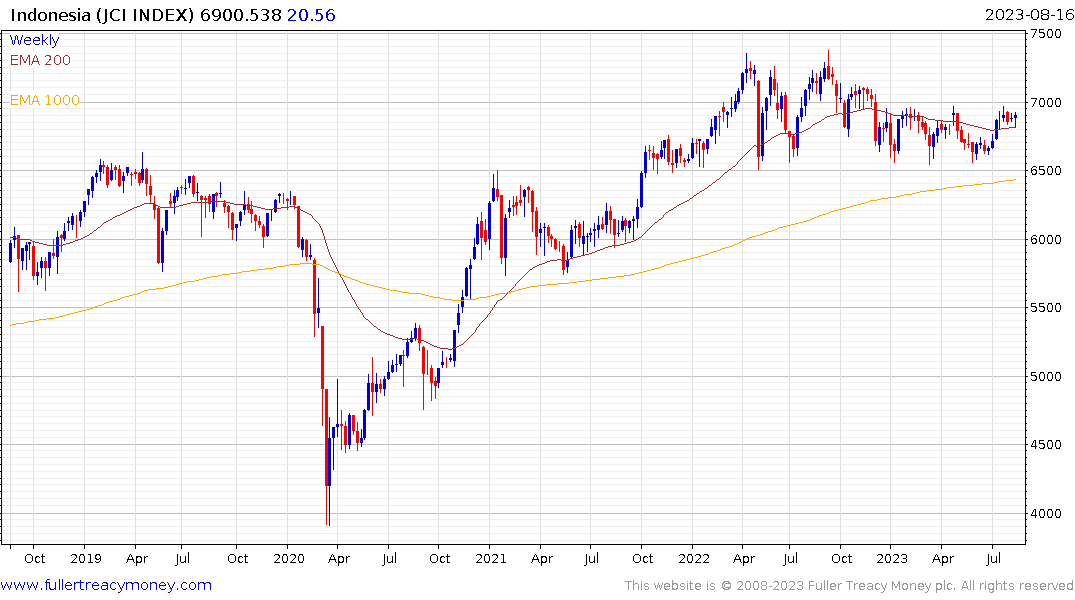 For local investors, the Jakarta Composite is firming from the region of the 200-day MA.
This is a graphic example of why a weakening US Dollar will be required to spur significant interest in emerging markets.
Back to top