Italy Bond Rout Driven by Liquidity Vacuum as Buyers Vanish
This article from Bloomberg News may be of interest to subscribers. Here is a section:
"This isn't a deep liquid market anymore," said Peter Tchir, the New York-based head of macro strategy at Academy Securities Inc. "Everyone was overweight, positioned long Italian debt and the price declines created a hot potato down in prices. The volatility was so insane that people's risk managers likely just told them you have to cut these positions."

Helping to escalate investor fear was the fact that the European Central Bank, the region's most captive and price-insensitive buyer, may be stepping away from the market later this year, Tchir said.

BlackRock's Scott Thiel, who has been short Italian bonds, or BTPs, since before Italy's March 4 vote, on Tuesday cited poor trading volumes as being behind the "extraordinary" moves in the securities.
The slew of regulation that has curtailed proprietary trading at major investment banks while boosting the ranks of compliance officers means that banks are less well equipped to offer support during times of market stress when a big balance sheet is required to take the other side of a trade. Right now, the ECB is the buyer of last resort in the Eurozone.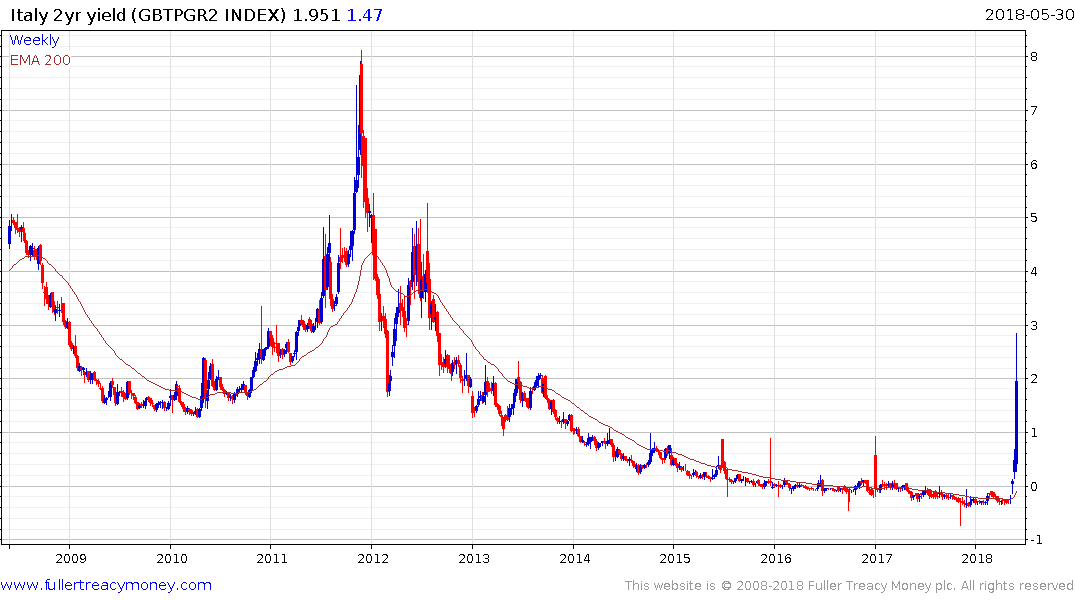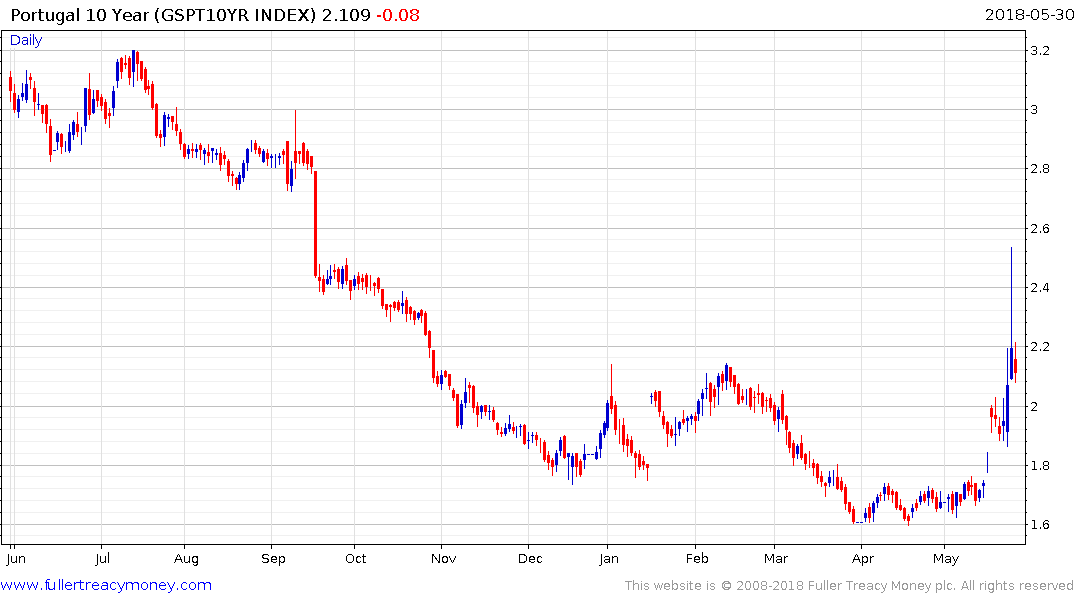 However, it was less inclined to buy Italian debt yesterday than it was Portuguese debt for obvious reasons. It is in the interests of the EC and ECB to chasten Italy's populists with higher bond yields. The cold reality is that it is very difficult to exit the Eurozone. The UK wasn't even in the Eurozone and it is having difficulty negotiating a customs agreement. Even with today's steady action the odds are still in favour of higher yields on Italian debt because the potential for continued disruption remains so high.
Back to top