Interesting charts September 6th 2023
The Dollar continues to breakout against a host of currencies across geographies. The most notable are the Mexican Peso, Japanese Yen, Indian Rupee, Singapore Dollar, Canadian Dollar, Swedish Krone and Chinese Renminbi.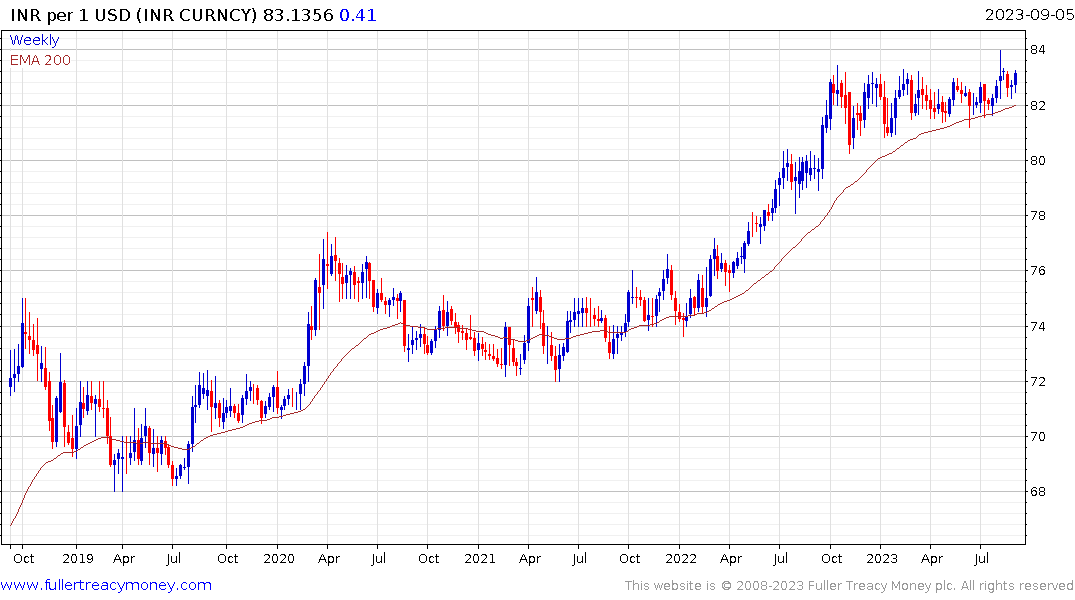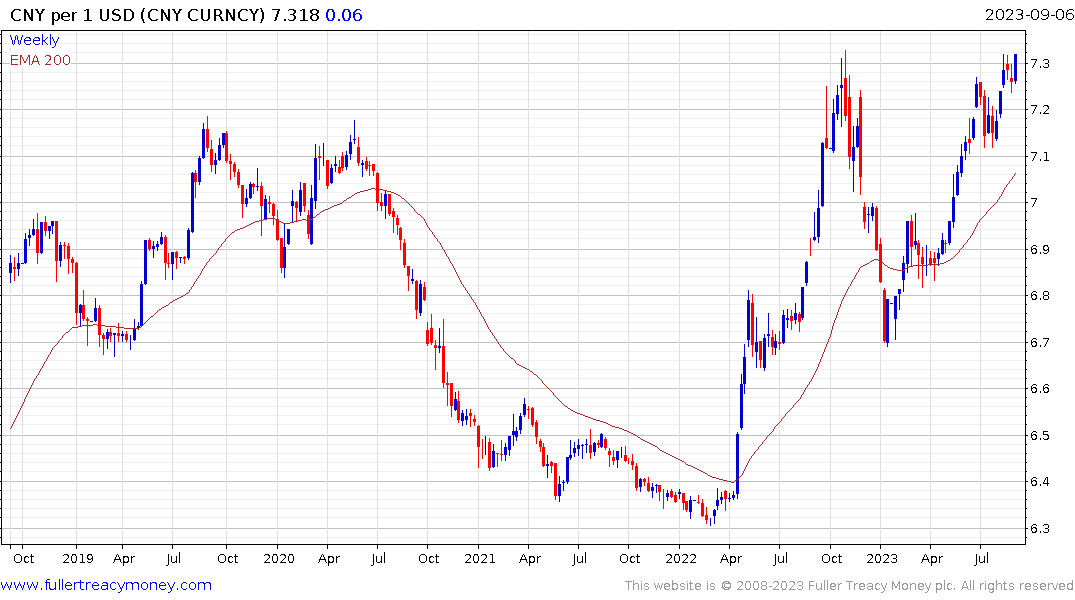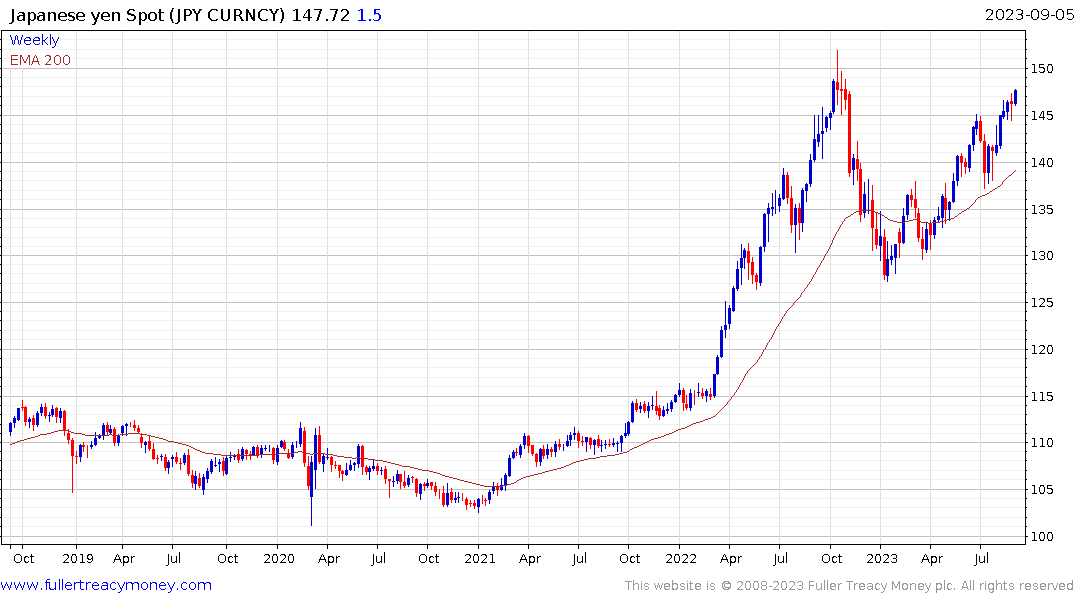 Pakistan Karachi-100 – the initial rebound following the IMF cash infusion has rolled over as the Rupee continues to devalue. It will need to hold the region of the trend mean in local currency terms if the recovery is to be given the benefit of the doubt. The Global X MSCI Pakistan ETF is back testing its lows.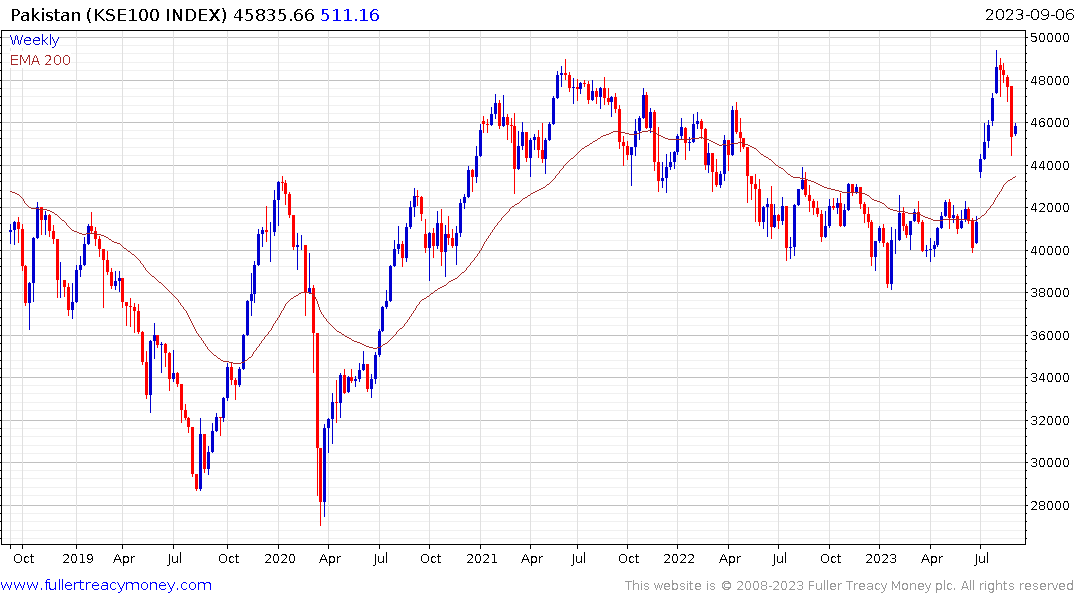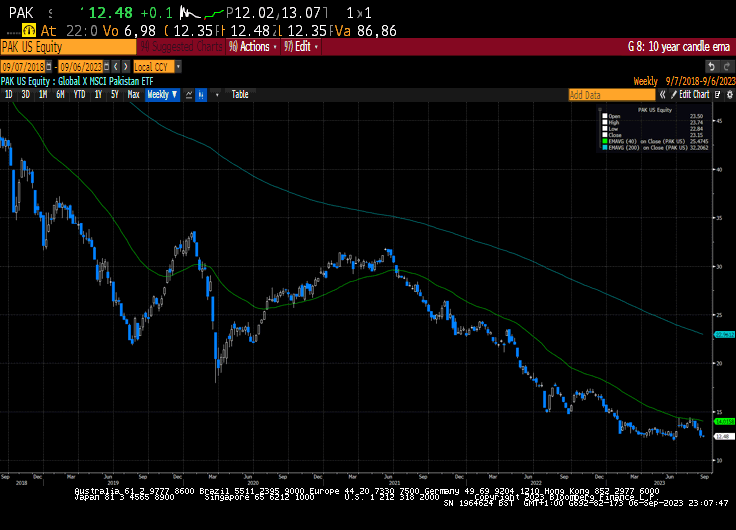 Egypt Hermes Index – The Index is breaking higher in both local and currency adjusted terms. A clear downward dynamic will be required to question potential for additional upside.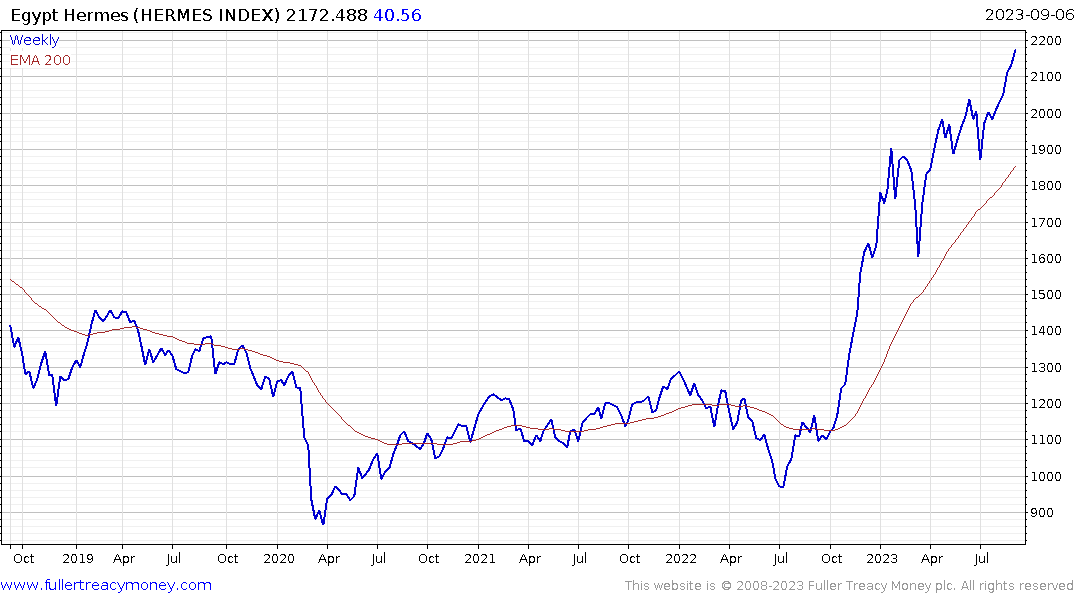 Canada's TSX – Type-2 top with righthand extension characteristics. The strength in the energy sector is not proving strong enough to offset the negative GDP quarter and the toll of higher rates on the floating rate mortgage market.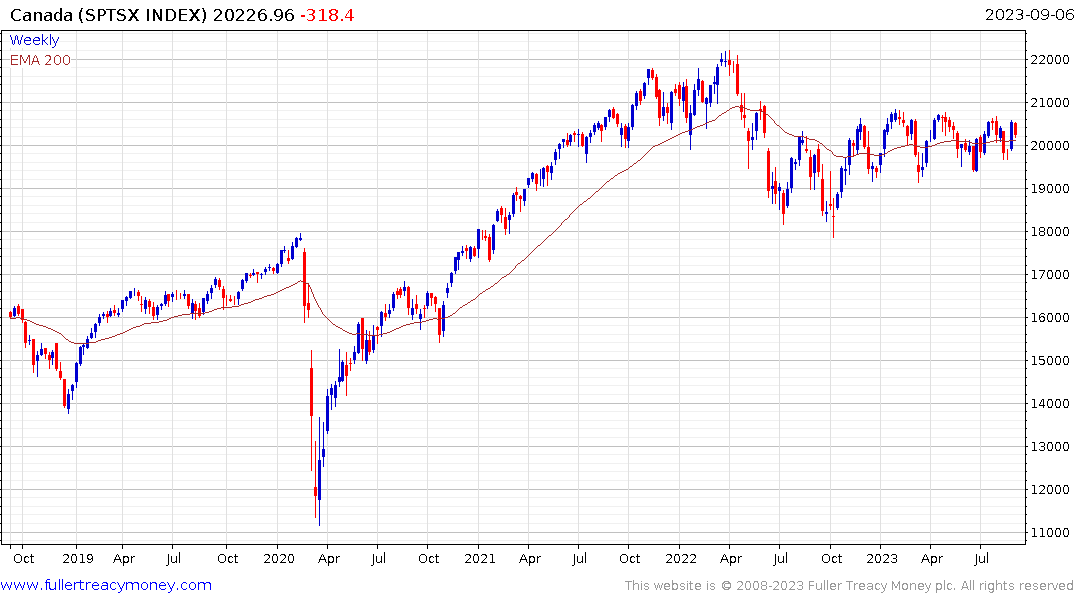 German Bund Futures – dropping back to test the lows and remains in a consistent downtrend.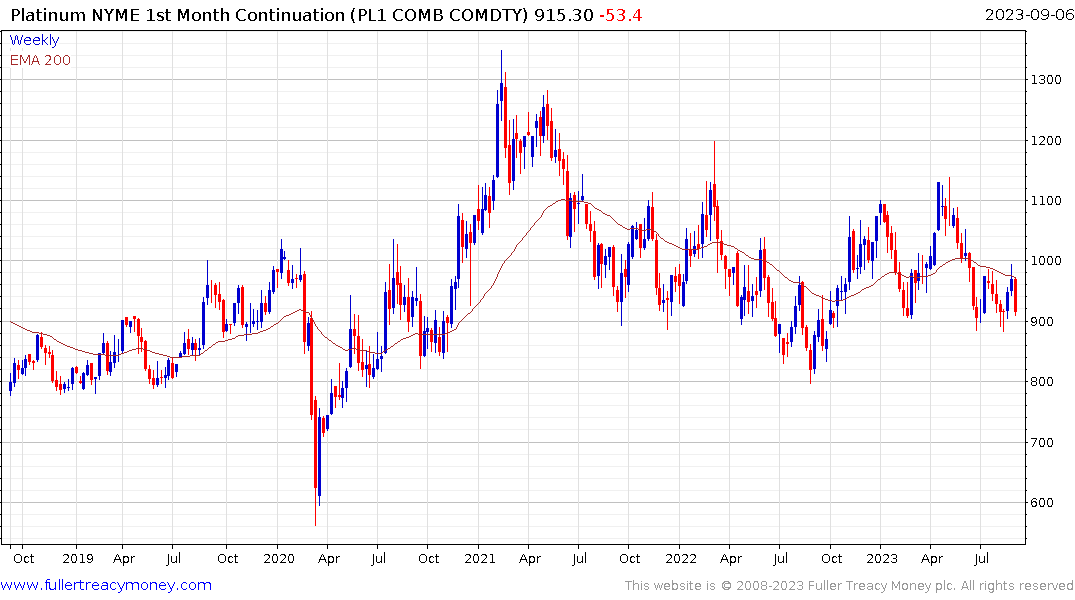 Platinum – clear downward dynamic from the psychological $1000 level. This weakness is as much about US dollar strength as increasing doubts about the viability of the nascent hydrogen fuel cell economy where platinum is an important catalyst.
Back to top