Interesting charts April 6th 2018
S&P500 – back testing the region of the trend mean. Generally speaking a massive reaction against the prevailing trend such as we saw in February is followed by a rally, retest of the low and ranging. We've seen the first two but the low will need to hold if we are to see the third. Following a range either the market will break upwards and resume the medium-term uptrend or it breaks down and we get a reaction in the order of 20% to 30%.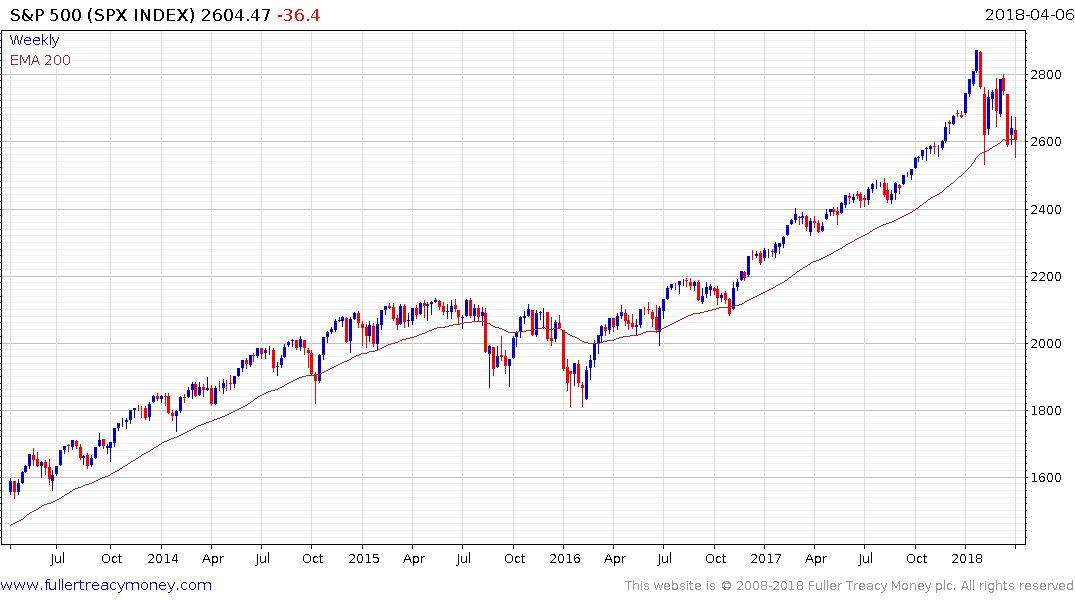 Treasury futures have a wide overextension relative to the trend mean and have scope for a reversionary rally if protectionist tensions continue to racket up.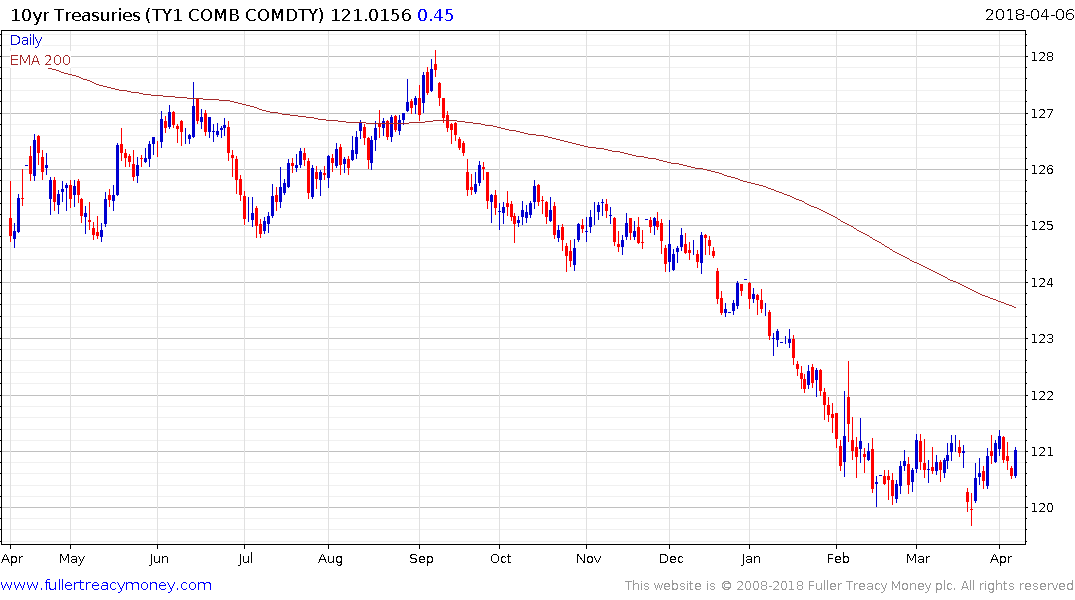 Gold has medium-term base formation characteristics as it consolidates in a narrow band above the trend mean.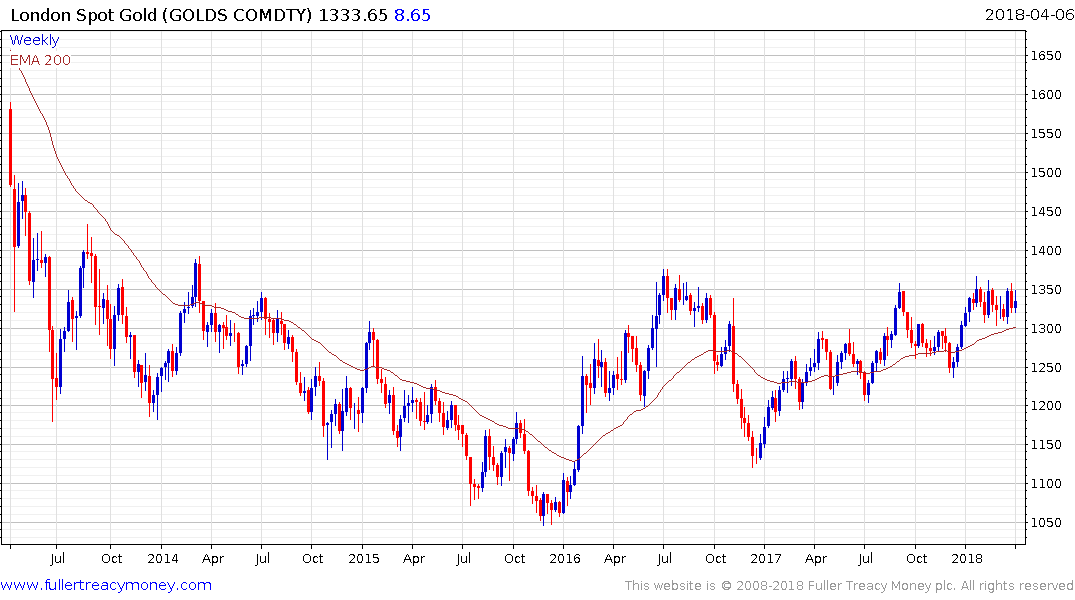 Tesla rebounded this week to retest the psychological $300 level following better than expected production figures for the Model 3. However, it needs to sustain a move above that level to confirm a low of more than short-term significance.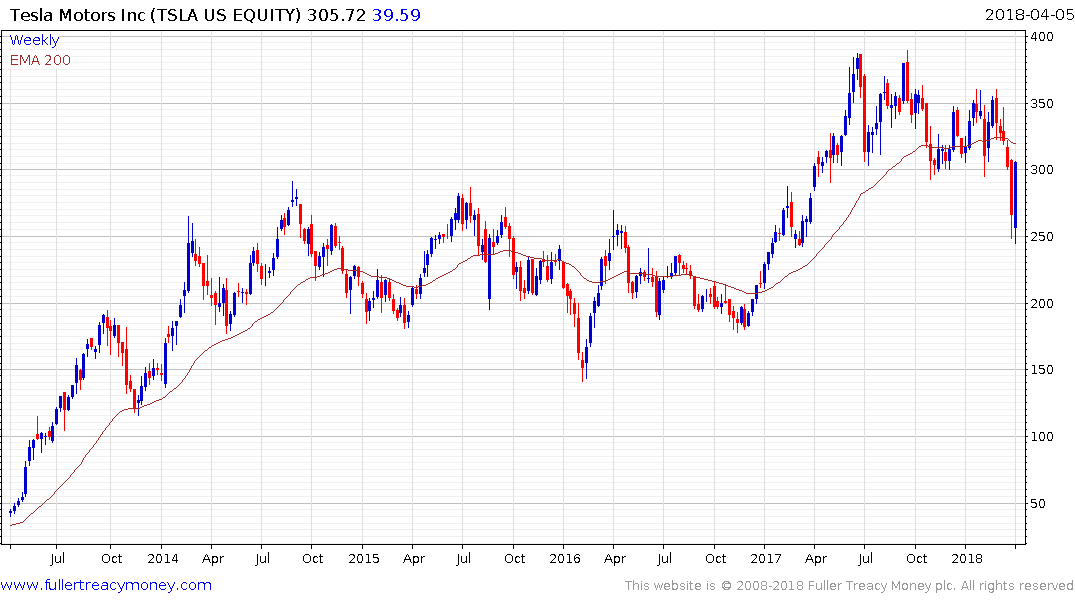 Crude oil is pulling back from the $70 area as US domestic production ticks higher, highlighting the fact this price point is profitable for share drillers. A significant geopolitical event would likely be required for the price to sustain a move above that level.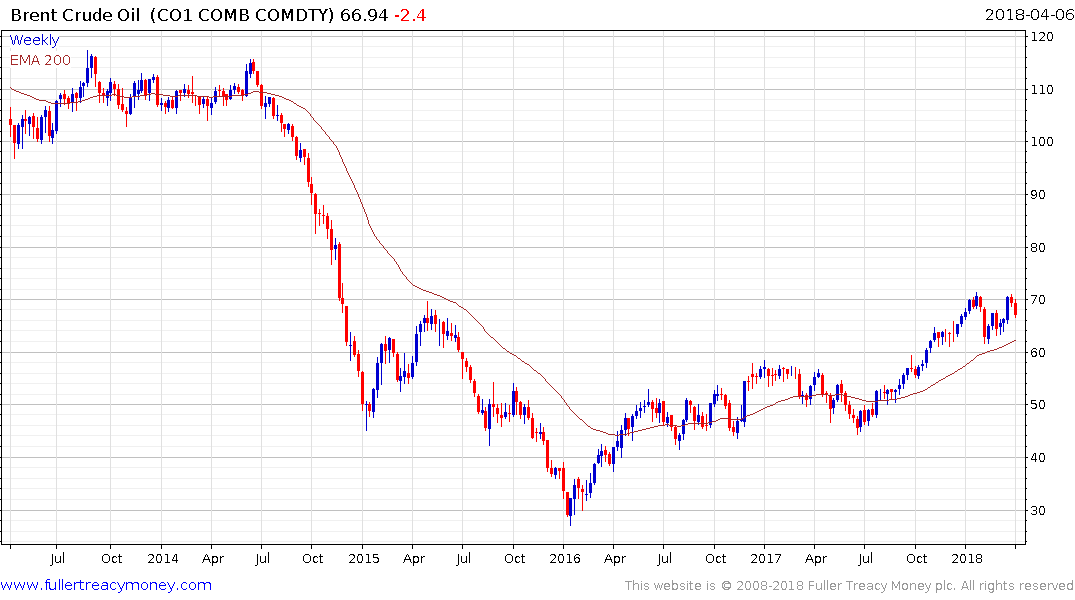 Back to top