India Equities Post Best Run in Seven Months on Lockdown Exit
This article by Abhishek Vishnoi for Bloomberg may be of interest to subscribers. Here is a section:
India's phased loosening of restrictions will see malls, restaurants and places of worship reopening as of June 8 after the world's toughest stay-at-home curbs to stem the Covid-19 pandemic muted economic growth.

"The gradual easing of the lockdown has boosted sentiment," Ajit Mishra, vice president of research at Religare Broking Ltd., wrote in a note Monday. "The recent surge indicates markets are focusing more on the optimistic side and anticipating a favorable scenario."

Still, Moody's Investors Service on Monday reduced the country's sovereign rating by a notch to the lowest investment grade, which may undermine India's efforts to attract foreign capital into its debt market to fund a ballooning fiscal gap and avoid the first economic contraction in more than four decades.
With the RBI easing and stimulative measures from the government, the biggest uncertainty has been about the impact the coronavirus would have on the Indian economy. The lockdown is now easing and the country's youthful demographics has helped it weather the storm better than many. That is helping investors look beyond the downgrade of sovereign debt.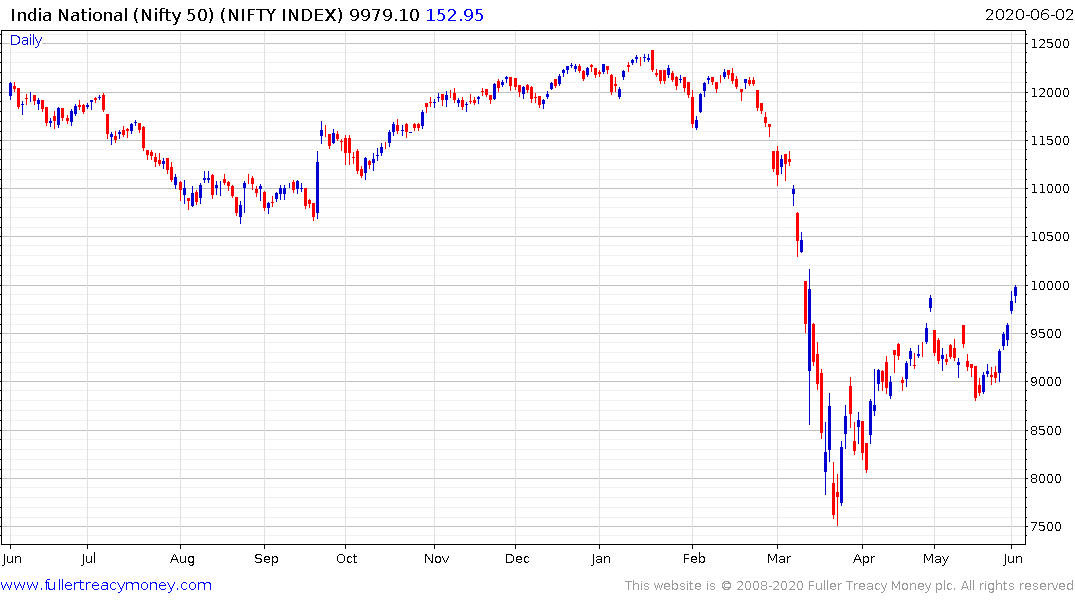 The Nifty Index hit a new recovery high today as it breaks out of the short-term range.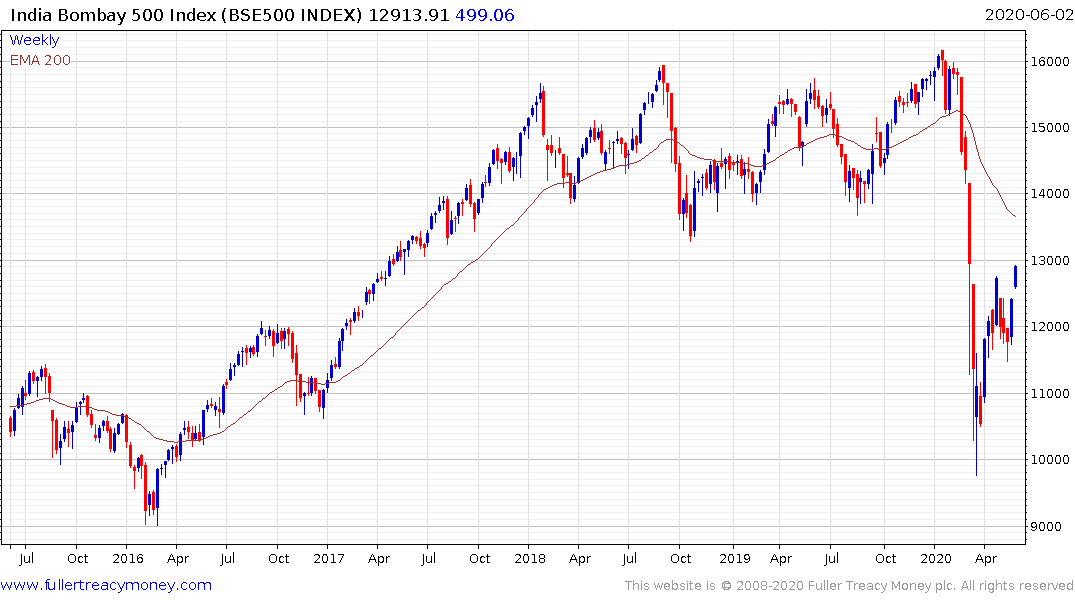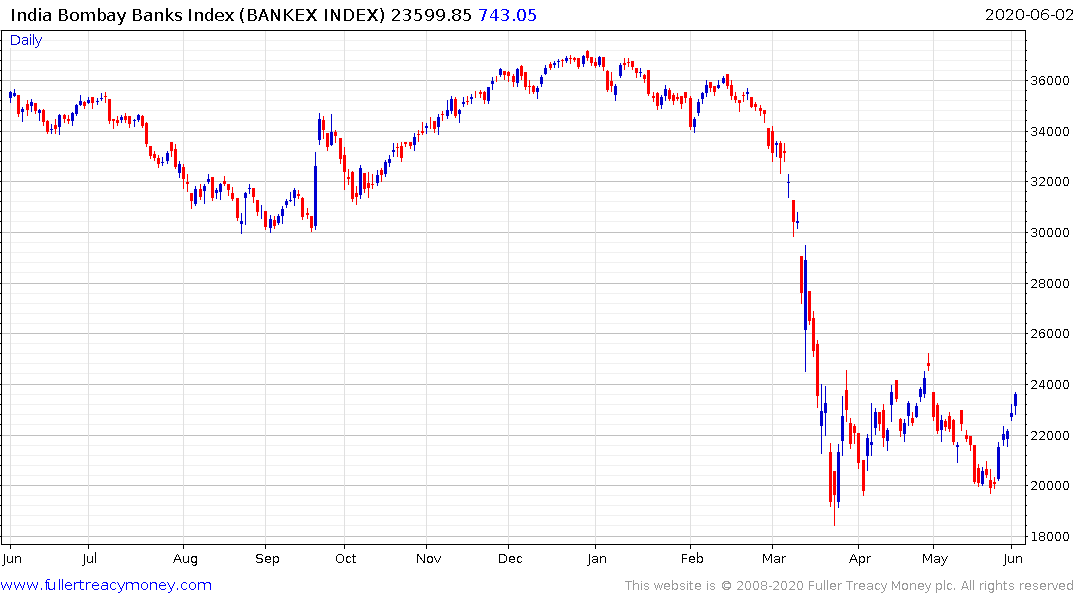 The much broader BSE500 has also hit a new recovery high, while the banking sector has also steadied.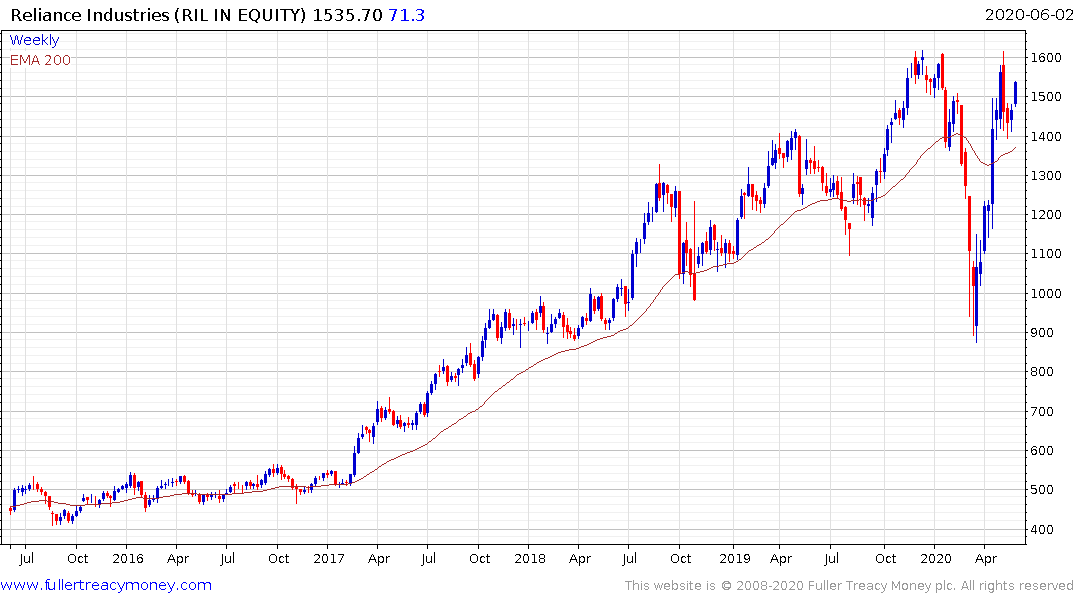 The big question international investors have is where can they go to capture growth opportunities in the aftermath of the lockdowns. India is likely close to the top of many lists. The continued international interest in buying parts of the Jio mobile network is a testament to that fact.
Back to top