Home Depot just showed who will gain the most from corporate tax cuts
This article by David J. Lynch for the Washington Post may be of interest to subscribers. Here is a section:
Several companies already have indicated that they will use excess funds to pay off debt, increase dividend payments or repurchase their own shares rather than create new jobs or raise wages. On Wall Street, the consensus is that workers will be last in line behind shareholders, creditors and investment bankers when the extra corporate cash is distributed.
"If they've got good growth prospects for something, they're already throwing money at that. I don't think the world changes because of lower taxes," said Tim Ghriskey, who manages $1.5 billion in assets as chief investment officer at Solaris Asset Management. "There's clearly going to be a lot of share buybacks."
With interest rates low and the footprint of online sales continuing to grow the majority companies are likely to continue to proceed on the path of financial engineering they have pursued for much of the last decade. They have every incentive to optimize their weighted average cost of capital by buying back relatively expensive equity, often by substituting it for cheaper debt.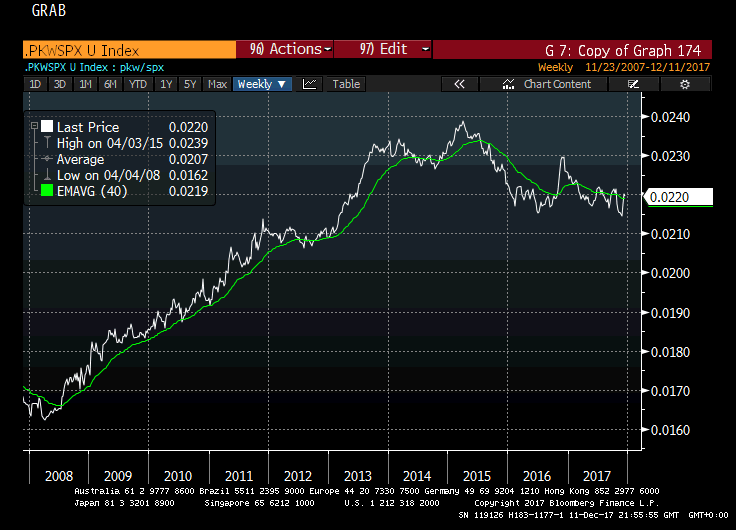 The Powershares Buyback Achievers ETF has been underperforming the S&P500 since 2015, not least because progressively more capital is required to have the same impact, the higher prices move. The potential wild-fall from tax cuts could see it break the relative progression of lower rally highs.
Back to top