Google reveals lessons learned (and accident count) from self-driving car program
This article by Francis X Govers III for Gizmag may be of interest to subscribers. Here is a section:
Urmson's statements came in the form of a post on Backchannel, which followed an Associated Press report revealing the accident count in the wake of a new California law requiring Google and others to report accidents involving its self-driving cars to the state. Google reported three accidents between May 2014 and May 2015, while Delphi, which has its own version of a self-driving car, an Audi SQ5, reported its vehicle was struck while waiting to turn at an intersection and not under autonomous control.

In his post, Urmson details that the Google Cars were rear-ended seven times by other cars, side swiped twice, and hit once by a car running a stop sign, with the majority of the accidents occurring on city streets rather than highways. The 1.7 million miles (2.7 million km) the cars are reported to have traveled combines the distance traveled autonomously and under manual control.
The more data that is recovered from self-driving cars, the more confidence we can have that they are approaching commercial utility. Last week's announcement that Nevada is pressing ahead with legalising autonomous vehicles is a major step forward for companies like Daimler and Google pioneering the rollout of this technology.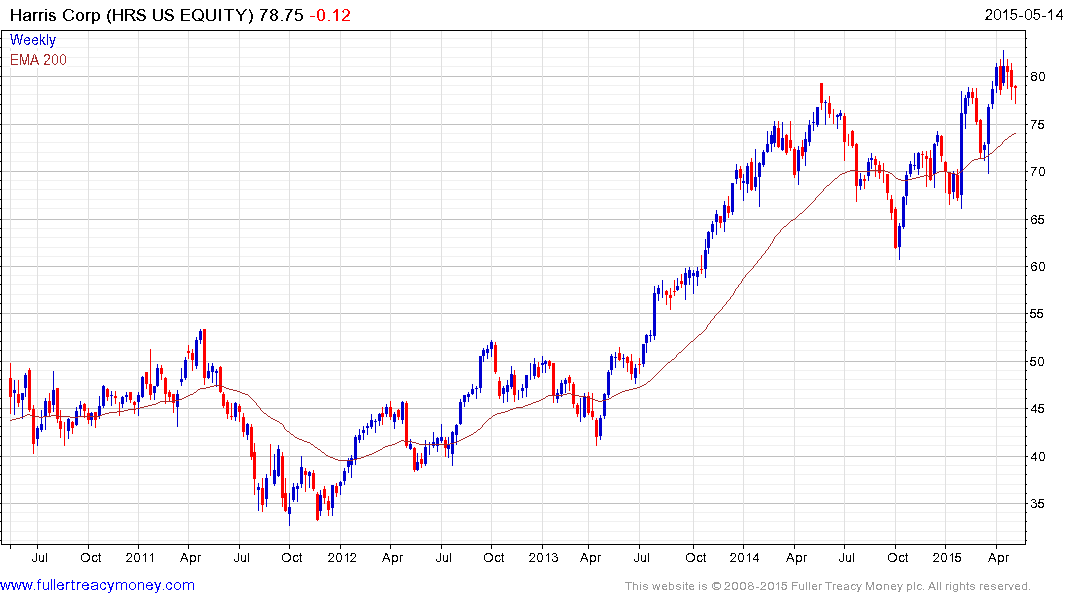 Harris Corp may be better known for its military communications applications but is becoming increasingly active in automobile connectivity. As a result it may represent a tangential play on the autonomous vehicle sector. The share has bounced back impressively from the October low and a sustained move below $74 would be required to question medium-term scope for additional upside.
Back to top