Global Tin Giant Urges Government to Start Stockpiling Program
This article by Eko Listiyorini and Yoga Rusmana for Bloomberg may be of interest to subscribers. Here is a section:
"Indonesia wants exports to be more properly managed, if there's an excess supply it's better to set them aside as state reserves," Jabin Sufianto, secretary-general of the Association of Indonesian Tin Exporters, said in an interview in Jakarta on Monday. "We currently export 100 percent of production, which means that we accept spot prices even if prices are bad."

Southeast Asia's largest economy has tried repeatedly in recent years to shore up prices of the metal used in electronics and tins by curbing production and sales, as well as making it mandatory for exporters to trade the commodity on a local exchange before shipment. Exports must also be inspected by government-appointed surveyors to check the quality and origin of ore used.

The plan from the association for a stockpiling program comes at a time of rising prices and predictions for a run of global deficits. It's also been made just ahead of a presidential election in which resource nationalism is expected to feature as an issue in the campaigns. The trade minister will review the proposal and "there's still a lot of discussion," according to Jabin.


Producers don't generally campaign so hard for market controls and supports unless their profitability is in danger. If we look at the tin price over the last decade it has spent most of its time trading around $20,000. There was a period in 2015/16 when that level did not hold but the price has since bounced back above that level. It is therefore reasonable to conclude $20,000 is about where the marginal cost of tin production resides.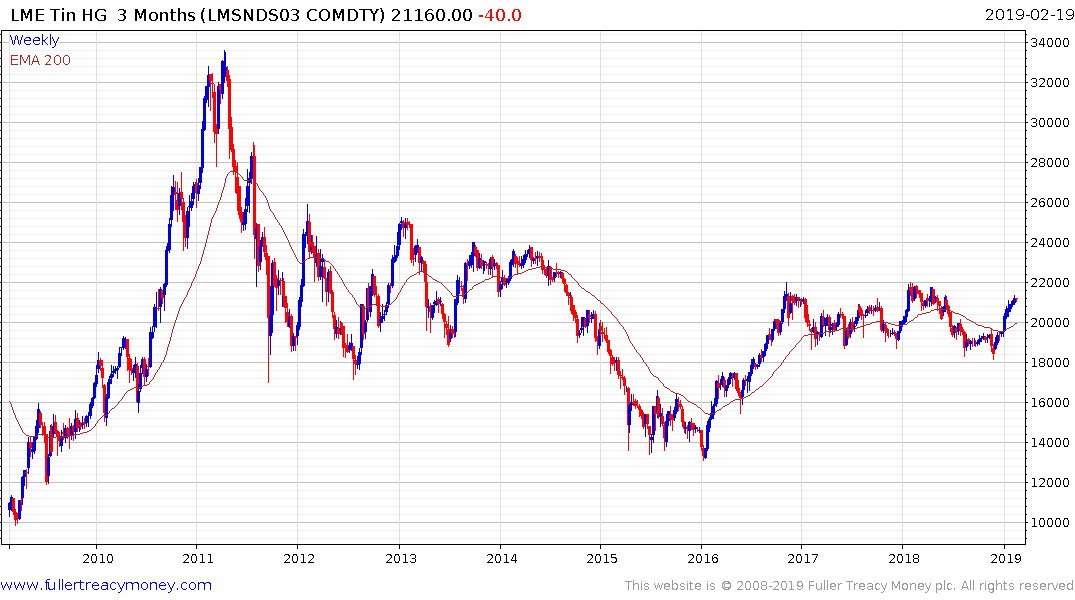 The price is currently rallying towards the upper side of its two-year range but will need to sustain a move above $22000 to confirm a return to medium-term demand dominance.
Elsewhere Nickel has broken its downtrend and found support over the last two sessions in the region of the trend mean.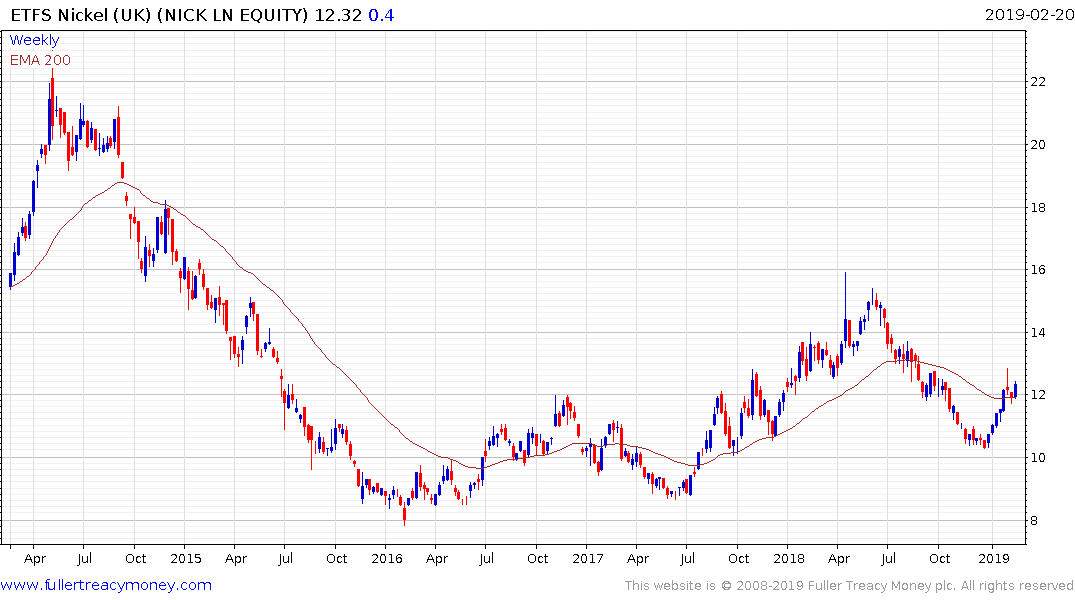 Back to top