Erdogan Races Against the Dollar in Campaign for Unrivaled Power
This article by Selcan Hacaoglu and Onur Ant for Bloomberg may be of interest to subscribers. Here is a section:
Turkish President Recep Tayyip Erdogan has lambasted friend and foe alike in a campaign for vast new powers, but his political fate may hang on the one thing he's stopped carping about: the price of money.

With the April 16 vote on strengthening the presidency too close for pollsters to call, Erdogan is no longer berating the central bank and commercial lenders over borrowing costs they've pushed to a five-year high. He's betting any measures taken to arrest the lira's plunge will pay off at the ballot box.

The lira's value versus the dollar is more than just a pocketbook issue in Turkey, where millions of voters still remember the abrupt devaluations that ravaged their livelihoods in past decades and view the exchange rate as the most important indicator of the nation's economic health.

Turkey's trade deficit is the biggest of all top 50 economies relative to output and most of its imports and foreign debt are priced in dollars, so sharp declines in the lira can be ruinous for legions of entrepreneurs like Ramazan Saglam, who owns a print shop in a working-class neighborhood of Ankara.

"I bitterly recall when the dollar jumped in 1994 and 2001 -- my business collapsed both times," Saglam said. "I'm supporting the new presidential system wholeheartedly because I don't want to go bankrupt again."
Turkey is a NATO member, it controls the Bosphorus so it's in a strategic position geopolitically and it is flirting with becoming an outright dictatorship. That represents an uncomfortable problem for its NATO allies who will be all too aware that allowing Turkey to migrate towards Russia's sphere of influence would be a serious loss. In addition, refugees represent an election catalyst for half a dozen European countries to which Turkey holds the key. That means there is little the EU can do but protest at the trend toward despotism.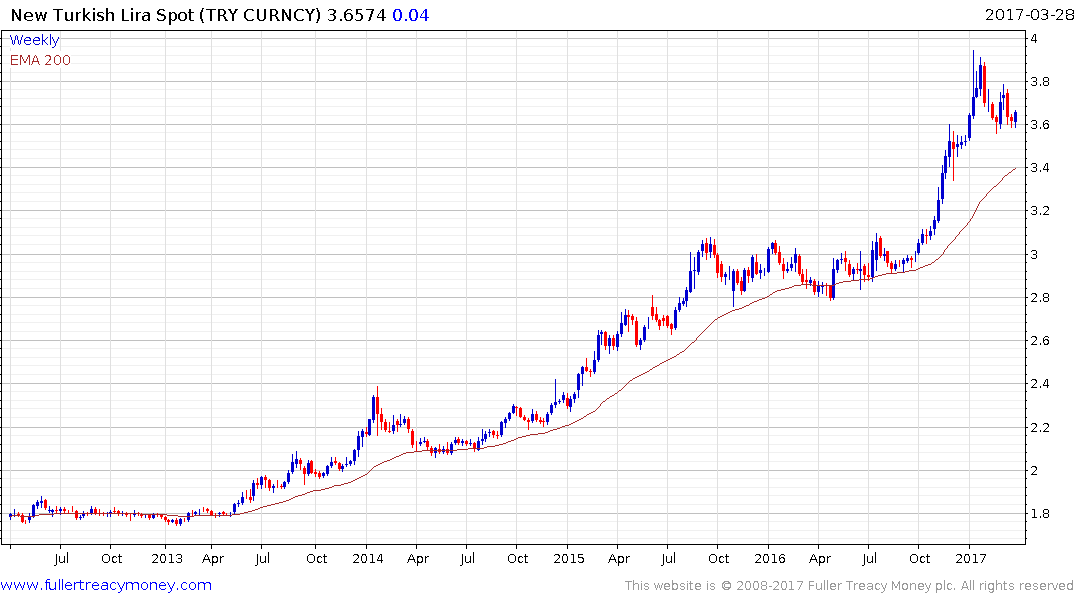 The Dollar hit a medium-term peak near TRY4 to the Lira in January. The reversion back to the mean which might have been expected following such an accelerated move has been moderated by the influence of the political environment and the Dollar found support over the last month near TRY3.6. A sustained move below that level would be required to check potential for additional steadying.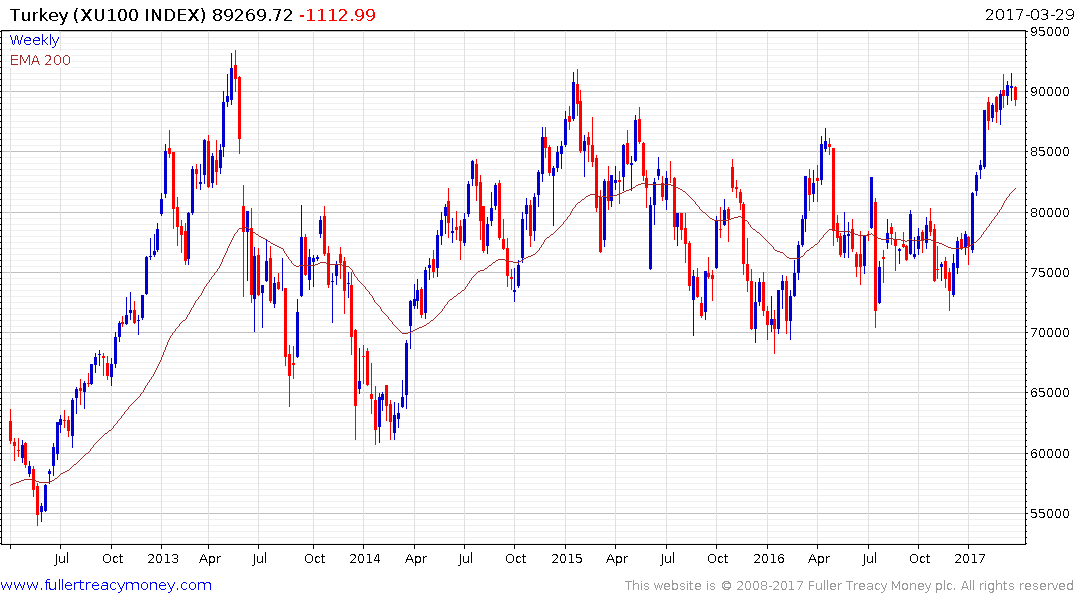 While the National 100 local currency index is testing the upper side of a three-year range, the iShares MSCI Turkey ETF remains in a medium-term downtrend and is now testing the region of the trend mean.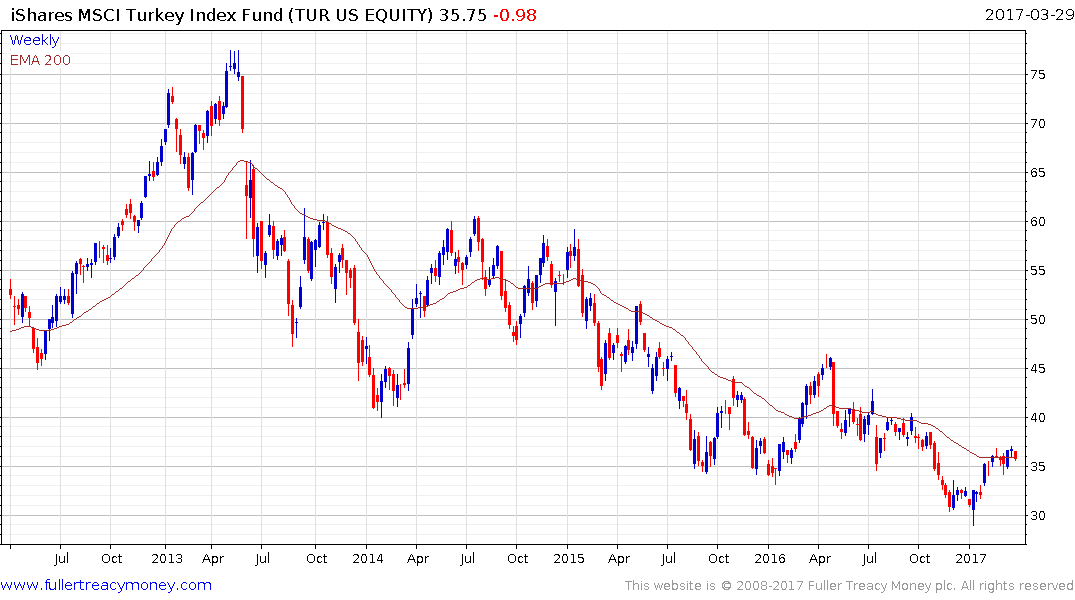 Back to top