Erdogan Draws the Line on Rates After Shock Central Bank Ouster
This article by Firat Kozok and Cagan Koc for Bloomberg may of interest to subscribers. Here is a section:
Hours after unexpectedly forcing out the central bank's governor, Turkish President Recep Tayyip Erdogan made clear that he expects both the successor and the rest of the establishment to toe the government's line on monetary policy.

The decision to dismiss Murat Cetinkaya, whose four-year term was due to end in 2020, was announced in the early hours on Saturday following a pause in interest rates that lasted for over nine months. Deputy Governor Murat Uysal was named as a replacement. Investors weren't impressed -- the lira slid more than 3% in early Asian trading before paring losses.

During a closed meeting after the decree came out, Erdogan told lawmakers from his ruling party that politicians and bureaucrats all need to get behind his conviction that higher interest rates cause inflation, according to an official who was present. He also threatened consequences for anyone who defies the government's economic policies, the official said.

Erdogan's office of communication didn't respond to calls and text messages seeking comment. "By abruptly dismissing Cetinkaya, Erdogan reminded everyone who is in charge of monetary policy," said Piotr Matys, a London-based strategist at Rabobank.
Governance is everything and when you have an autocrat in power who is resorting to progressively more desperate measures to hold onto power there is a problem. Losing the re-run election for mayor of Istanbul, a couple of weeks ago, was a wake-up call for Erdogan. That's a position he once held himself and retaining control of the largest city is essential if he wants to hold onto power. That is probably what precipitated the ouster of the central bank chief.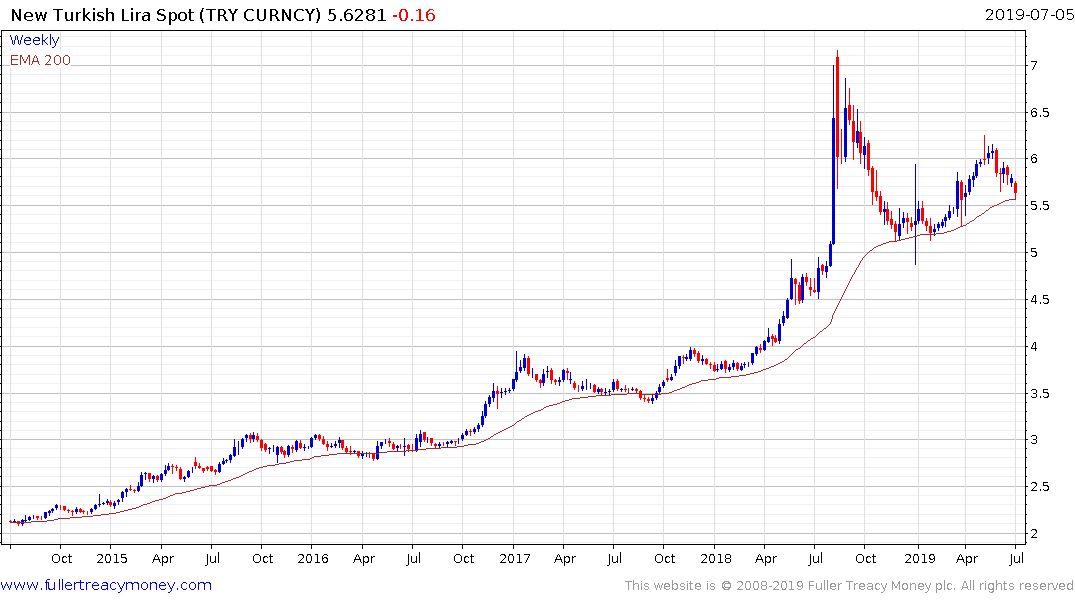 The Turkish Lira dropped but not in an especially dynamic manner, particularly relative to the volatility it has experienced over the last few years. Part of the reason for that is because any new central bank chief may be ordered to stop raising rates or to even cut them but the reality of a buyer's strike on Turkish debt is something even Erdogan is probably unwilling to risk. That limits scope for rate cuts, particularly beyond the short term, regardless of the fairytale about rates he wants to sell the public.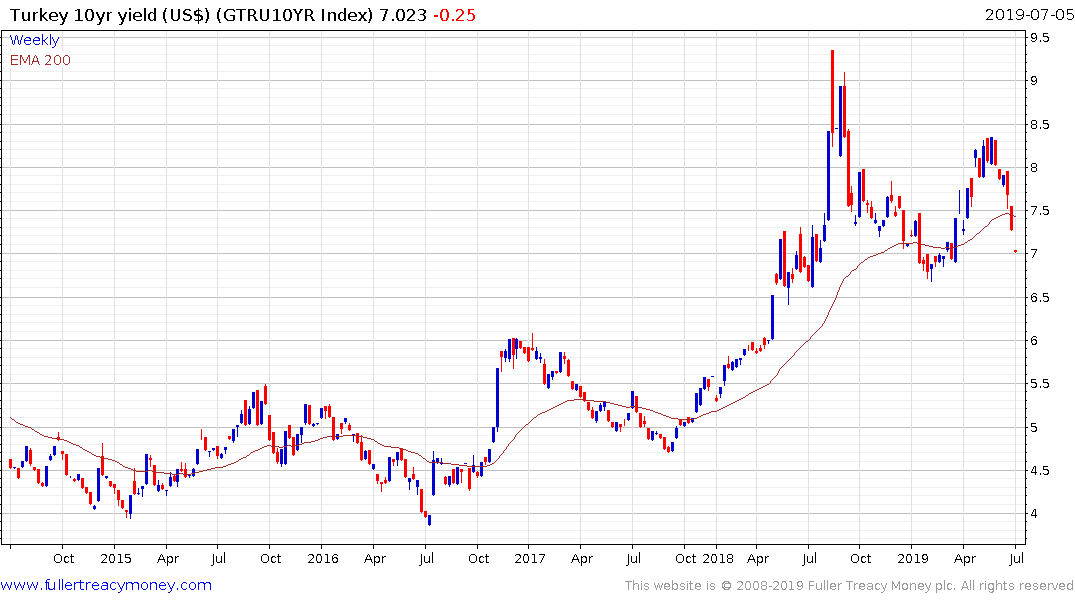 10-year US$ Turkish yields are unlikely to sustain a move below 7% against this background.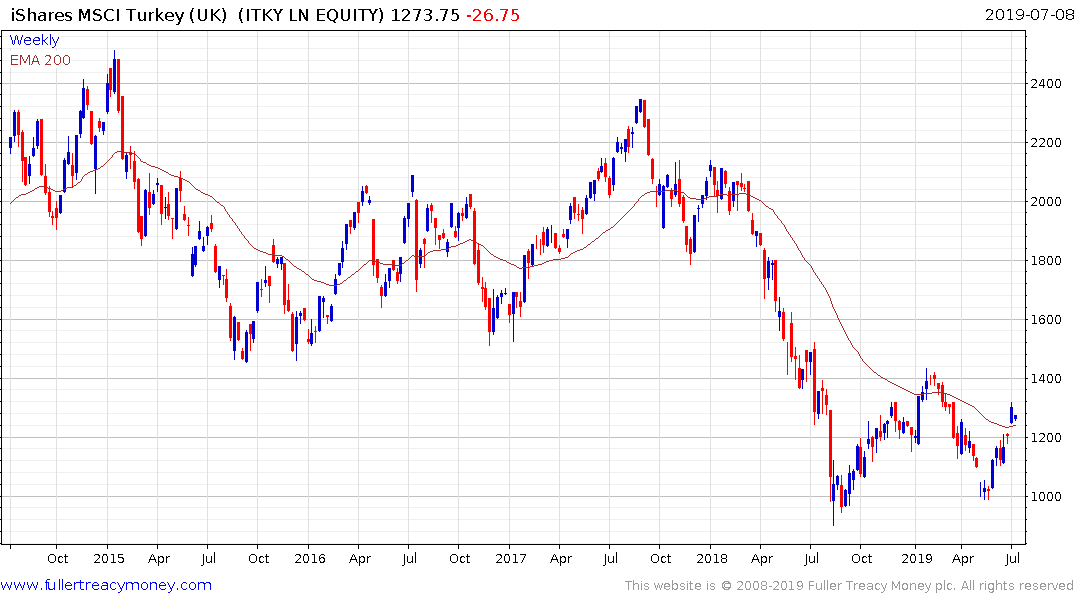 The iShares MSCI Turkey ETF continues to range above its 2018 low near 1000p. A sustained move above the 1200p level will be required to signal a return to demand dominance beyond short-term steadying.
Back to top