Eoin's personal portfolio stop introduced and position opened
Hurricane Irma has certainly done some damage to the Florida citrus crop but did not represent the kind of direct hit that would result in a surge in prices. It will likely be a few days to a week before the damage to the crop is successfully counted. Prices were quite volatile today but recouped most of the early loss. I introduced an in-the-money stop on my combined position which will be triggered on downside follow through.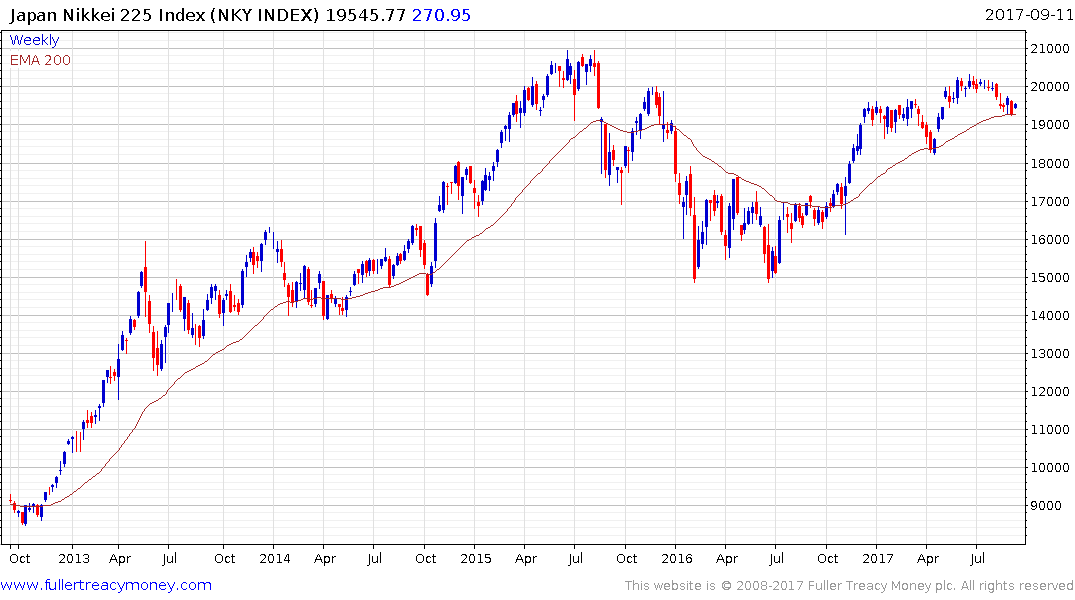 I also opened a long in the Nikkei-225 December contract paying 19602.5 including spread-bet dealing costs. My supposition is that the generally firmer tone on global stock markets and potential for the Dollar to rally further should act as bullish catalysts for Japanese markets.
Back to top