Email of the day on positive innovations
Today you wrote about the heat in the Sahara Dessert. Watergen is an Israeli company that converts air into drinking water. Its products are sold in the USA, Latin America, India, Vietnam, Uzbekistan and on the African continent. Let's share some positive news on break the monopoly of pessimistic news in the various media.
Thank you for highlighting this innovation. Coupled with a solar panel, Watergen's system is truly a life saver in remote or underserved areas. Africa is where most population growth can be expected over the next several decades. Key innovations like mobile communications and the app economy are spreading quickly across the continent. That is providing large numbers of people with digital services before they have access to clear water, sanitation, and power provision.
The development of new anti-mosquito solutions is an important sector to pay attention to. Malaria, dengue, West Nile etc. are not just killers. They weigh on productive capacity for the entire population.
With large young ambitious populations, solving any of these secular challenges represents a major boost to development.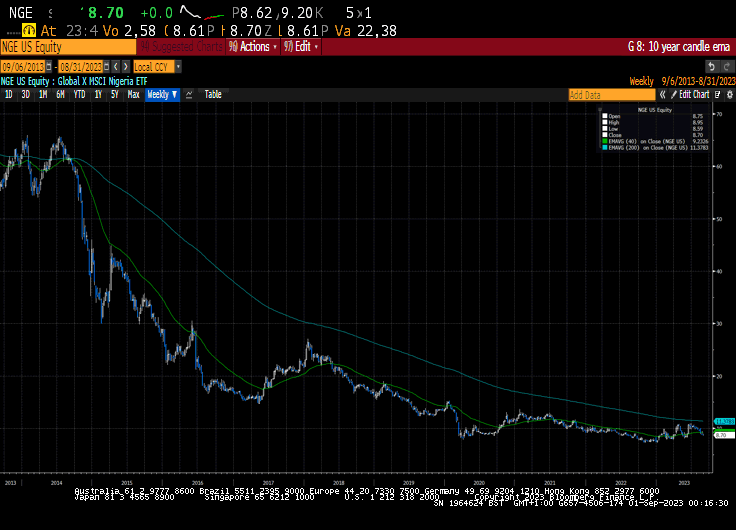 The Global X Nigeria ETF has returned to test its sequence of higher reaction lows and the region of the 200-day MA. If the mild trend of recovery is to be given the benefit of the doubt it will need to find support in this region.
Back to top