Email of the day on global growth
Can you please expand on this statement from Friday's commentary:

"There is potential we are currently at the trough in global growth which could support the stock market in its breakout."
Expectations for global growth has been pegged back on successive occasions over the last 18 months as the trade tensions rose between the USA and Canada, Mexico, the EU, Japan, South Korea and most pointedly with China. More recently, the increasingly taut relationship between Japan and South Korea has been making headlines.
We are going to find out quite soon if the slowdown in trucking activity in the USA is the result of the dissipation of the large inventory build that took place ahead of the tariffs being imposed in the 4th quarter. If that is all it is, we should start to see activity picking up again relatively soon as companies restock ahead of the busier 3rd and 4th quarters.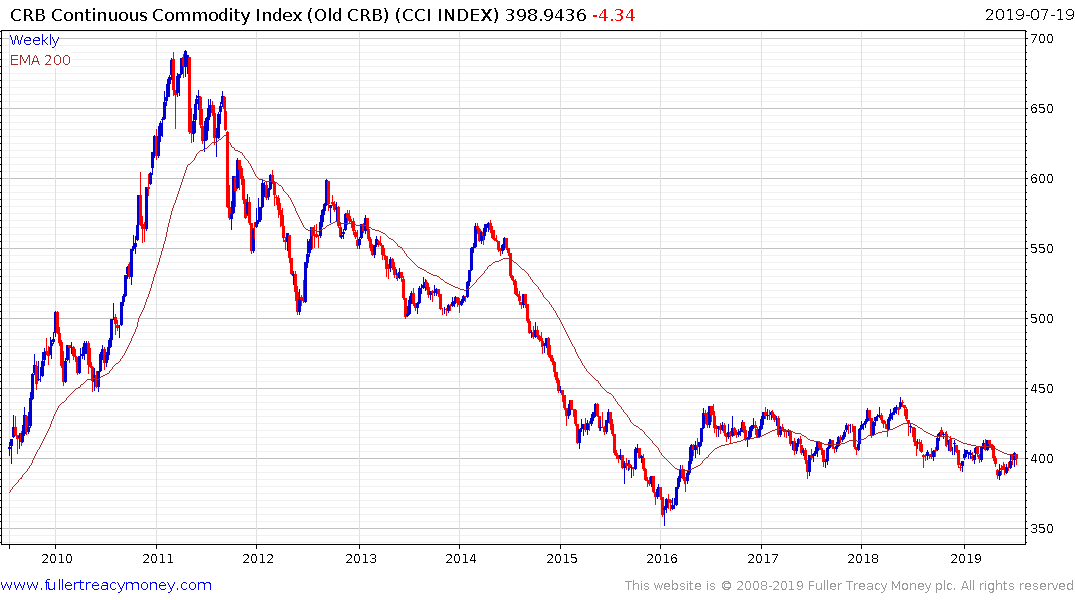 Meanwhile both the monetary and fiscal spigots are being opened by the world's major central banks. Commodities prices are low which is a tailwind to growth as well as beacon for additional monetary stimulus. Perhaps most important stock markets are steadying globally.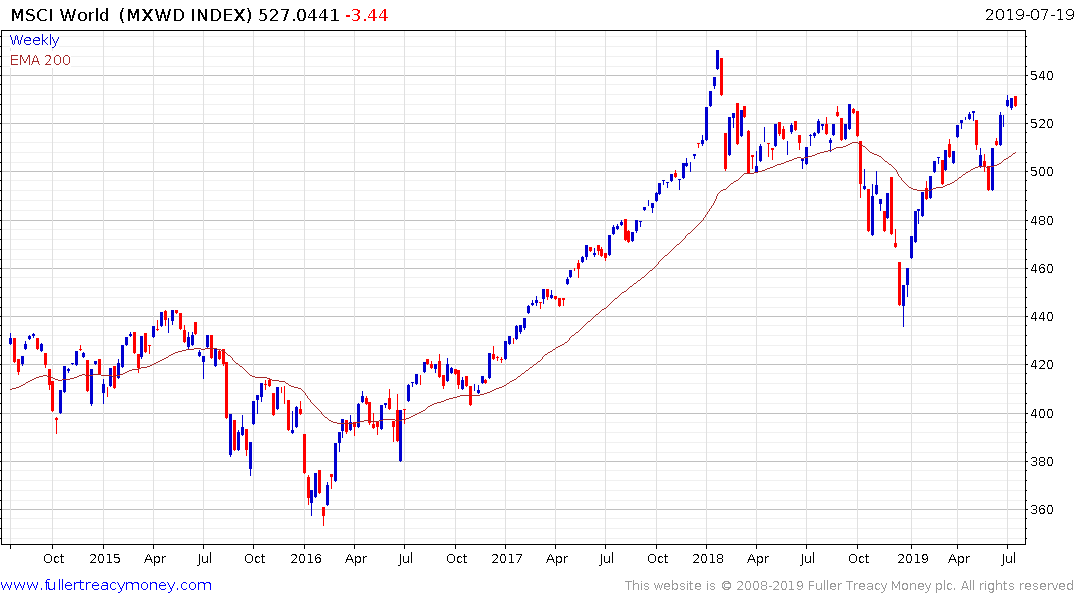 In my opinion, the missing ingredient to a reflation trade is the persistent strength of the Dollar. We have nascent evidence of its weakening against some emerging market currencies, while it has been pretty steady against the Euro and Yen. Dollar weakness would improve global liquidity and cement the growth troughing argument.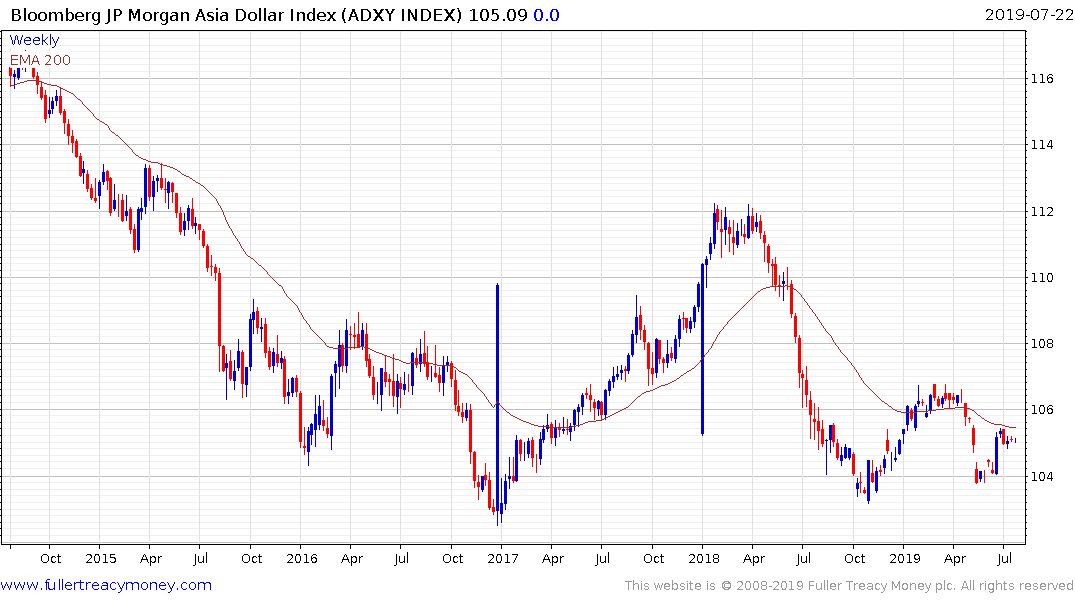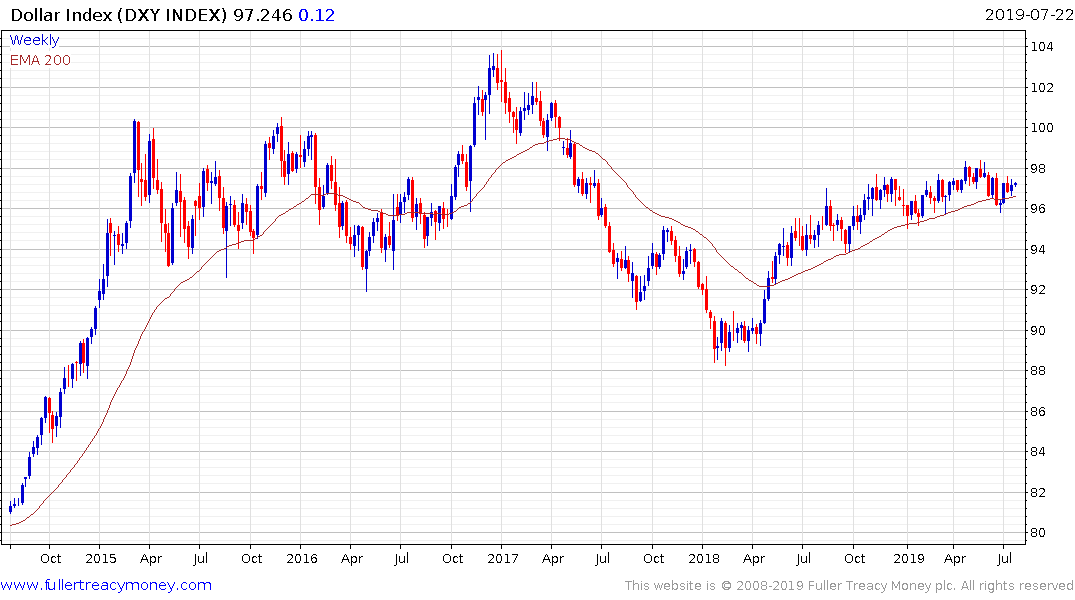 Back to top