Email of the day - on gold miners versus royalty streamers:
Gold: What's the difference between ROYALTY COS., and GOLD MINERS? Please explain.
Thank you for this question which may be of interest to subscribers. Royalty companies typically provide seed capital or bridge financing for miners to reach full commercial production. In return for providing risk capital, they gain a percentage of production from the project at favourable rates in perpetuity. The best companies tend to invest in capital constrained environments like commodity bear markets and prosper in bull markets.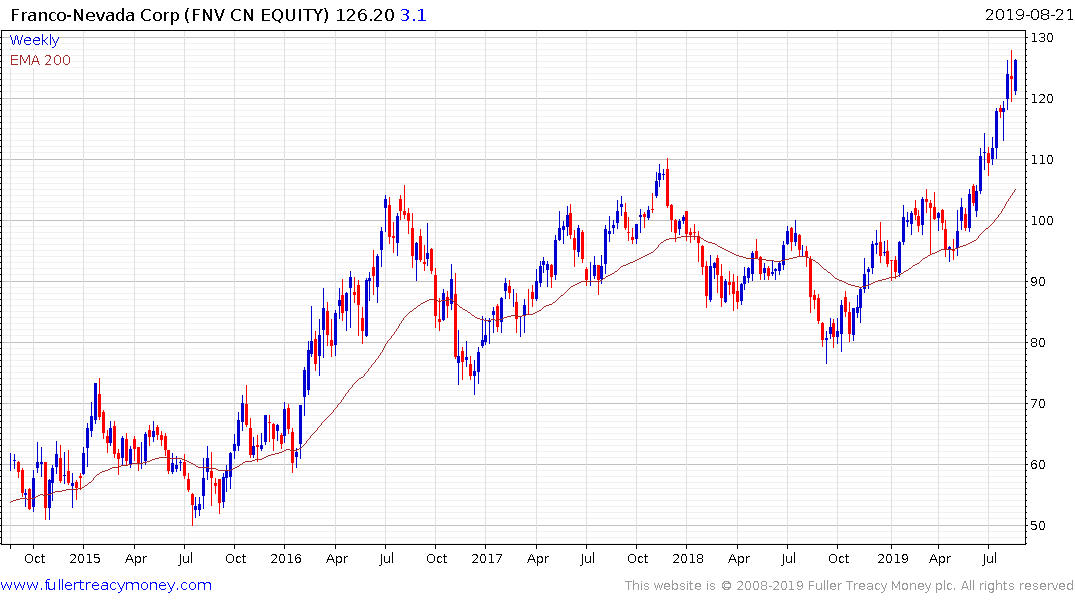 Franco Nevada is perhaps the best known royalty streamer. The company's energy holdings and the low cost of production sustained it through the gold bear market. The recent recovery has contributed to the recent breakout.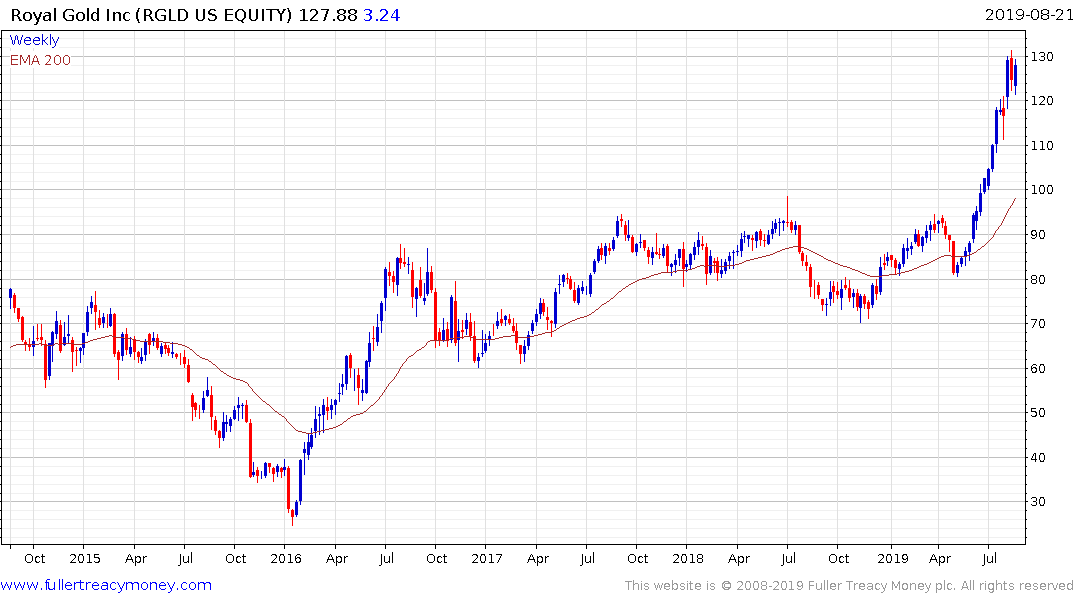 Royal Gold has also surged out of a medium-term range over the last couple of months.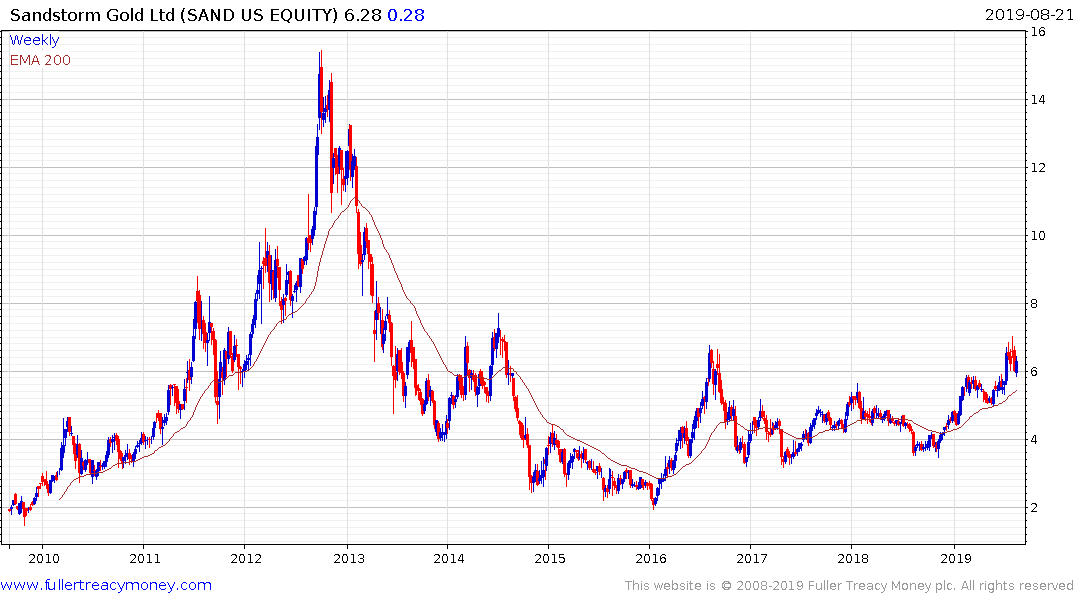 Sandstorm Gold appears to be in the process of completing a five-year base formation.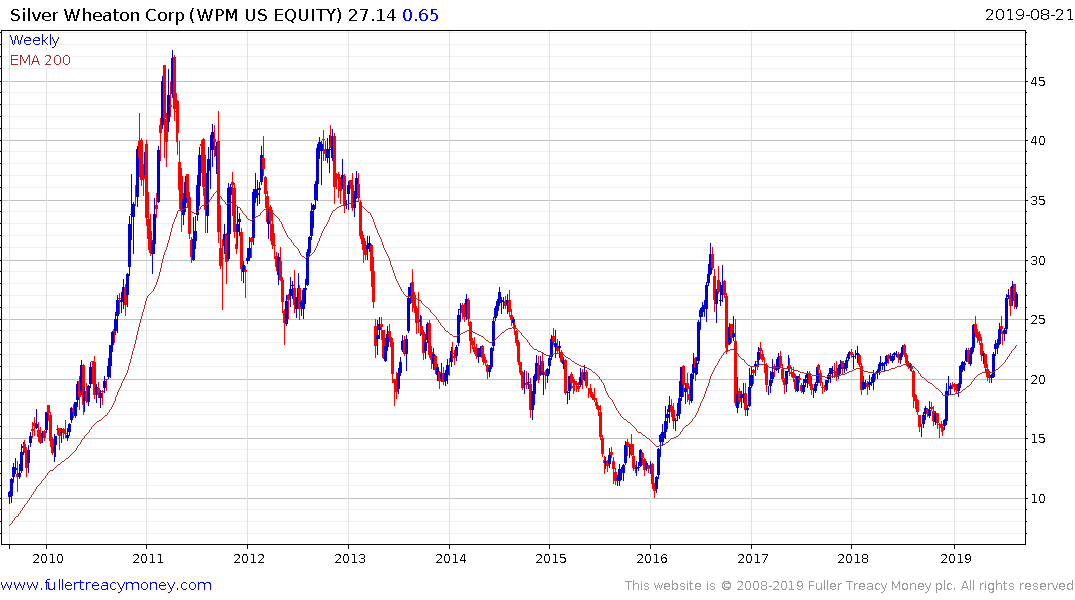 Wheaton Precious Metals has a similar pattern.
Back to top