Ebola: US sends 3,000 troops to W.Africa to 'turn tide'
This article by Stephen Collinson for AFP may be of interest to subscribers. Here is a section:
It comes as alarm grows that the worst-ever Ebola epidemic which spread through Liberia, Sierra Leone and Guinea before reaching Nigeria, is out of control. A separate strain of the disease has appeared in the Democratic Republic of Congo.

Most of the US effort, which will draw heavily on its military medical corps, will be concentrated in impoverished Liberia -- the worst hit nation -- with plans to build 17 Ebola treatment centres with 100 beds in each.

China is also sending more medics to neighbouring Sierra Leone to help boost laboratory testing for the virus, raising the total number of Chinese medical experts there to 174, the UN said Tuesday.

The World Health Organization (WHO) said Tuesday it was reconvening its emergency committee in Geneva which declared the outbreak an international health emergency in August, to consider further measures to limit its spread.
While the prospect of Ebola becoming a serious issue in Europe or the USA is extremely unlikely, it is certainly disruptive in West Africa where there are 4,985 confirmed cases, including 2,461 deaths. In countries with large populations this is not very many but the virulence of the disease ensures that without quick intervention these numbers will multiply quickly. AIDS, TB and malaria do not have the associated fear factor that can affect productivity as workers take precautions in order to avoid exposure.

Sierra Leone is the world's largest cocoa exporter. Earlier this year the major chocolate manufacturers banded together to create a subsidy to encourage farmers to continue cultivating the trees and improve yields. An existing challenge has been the low profitability of cocoa farming relative to other crops such as rubber. Ebola represents an additional threat to yields as workers are less inclined to turn up for fear of infection.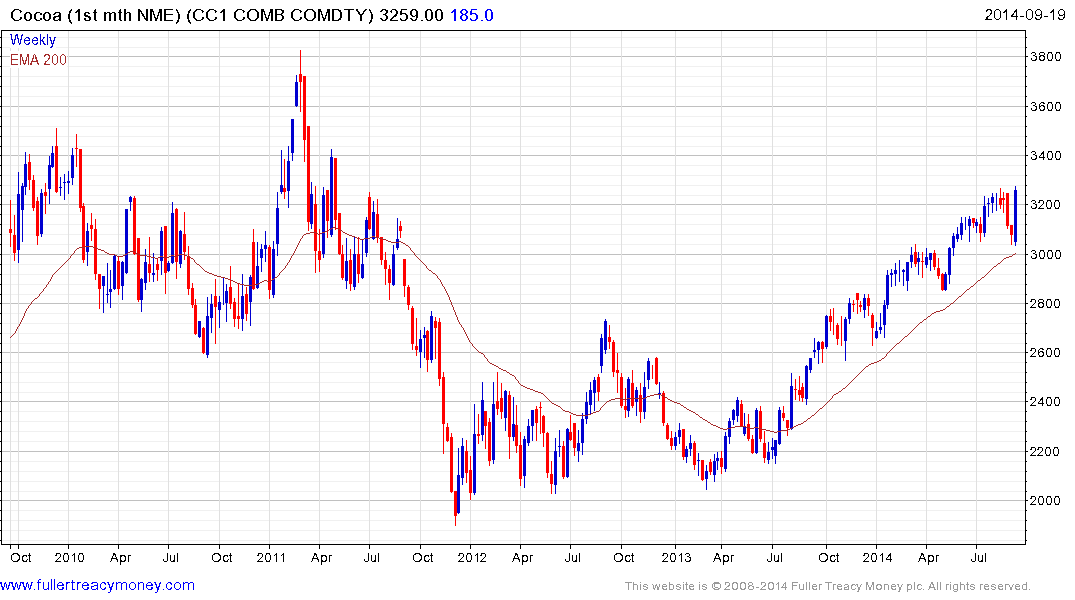 NYBOT Cocoa bounced emphatically this week from the region of the 200-day MA to sustain its consistent progression of higher reaction lows, evident since early 2013.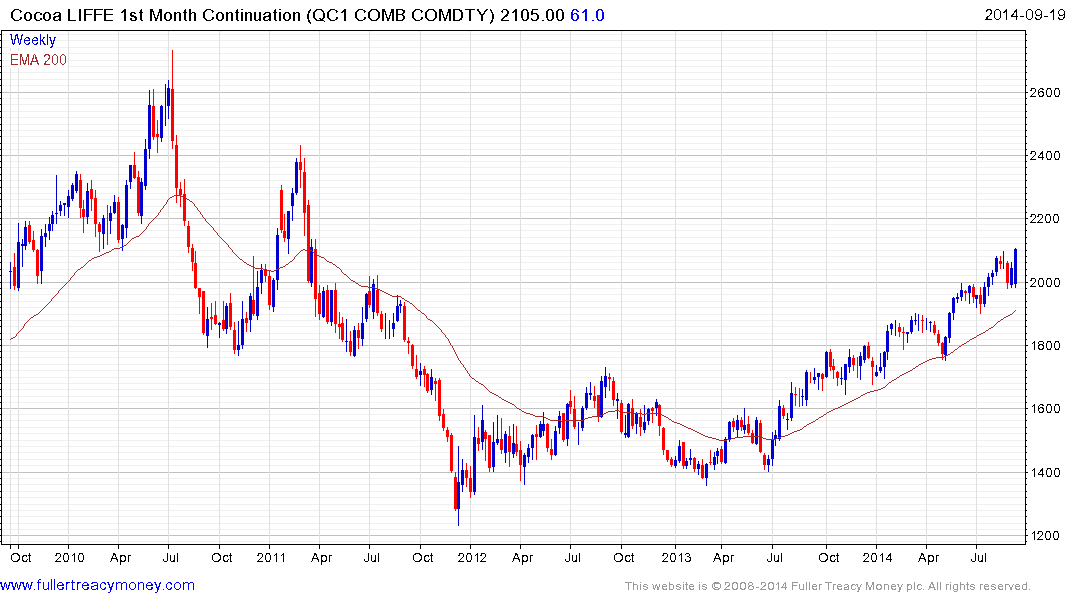 LIFFE Cocoa shares a similar pattern.
Meanwhile GlaxoSmithKline has been the most high profile company in developing an Ebola vaccine. The company was just fined $489 million by the Chinese government to close a lengthy bribery investigation and the share (Est P/E 15.3, DY 6.13%) has steadied in the region of 1400p. A sustained move below that level would be required to question current scope for a reversionary rally back up towards the 200-day MA.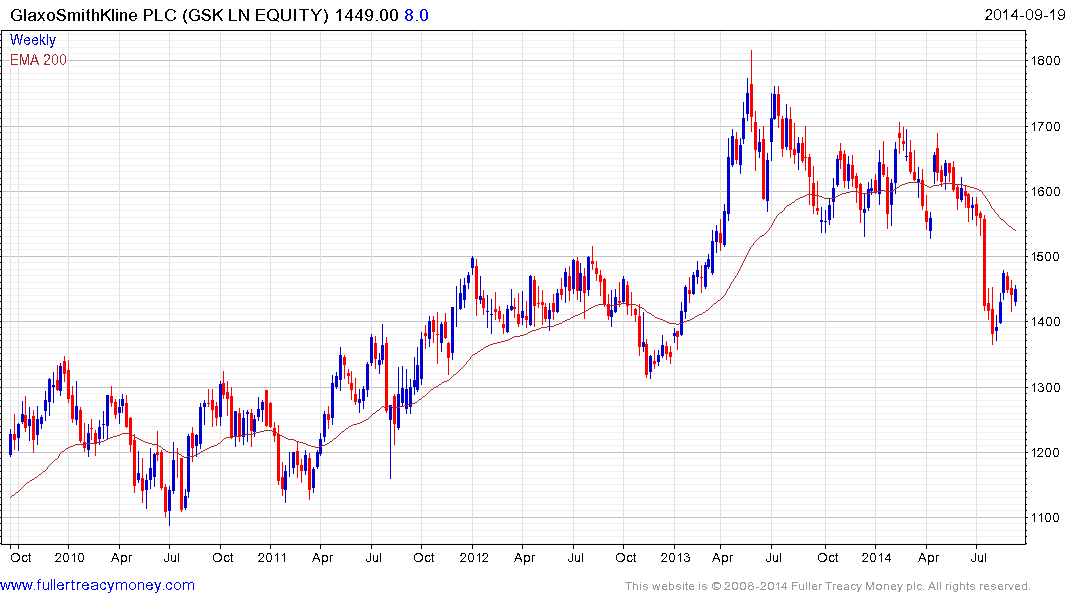 Back to top