Drought risk keeps US soybeans, corn farmers jittery amid supply cut possibilities
This article from S&P may be of interest. Here is a section:
The three-month outlook hints toward an extended period of warm and dry weather across major parts of the Midwest, the US Climate Prediction Center said June 15.

June to August is usually a critical development period for corn and soybeans crops in the US, market analysts said. So, while June was relatively dry, the Midwest will need sufficient rainfall in the upcoming months for crop development.

The current situation across major soybean and corn producing states does not look promising.

According to the US Drought Monitor report released June 15, about 49% of Iowa was suffering from drought in the week ended June 17, while 65% of Illinois and 75% of Nebraska were also under drought conditions.

Commodity analysts see sharp cuts in output potential for both corn and soybeans if the dryness persists in the upper Midwest and eastern Corn Belt, and to some extent in the southern plains.
The torrential rains that resulted in a record snowpack in the Sierra Nevada mountains did not make it over the Rockies. That has resulted in late planting and below par yield expectations. One of the main contributors to falling CPI figures has been the decline in food prices. That's likely to be prove transitory considering the rebound underway from deep short-term oversold conditions in the grain complex.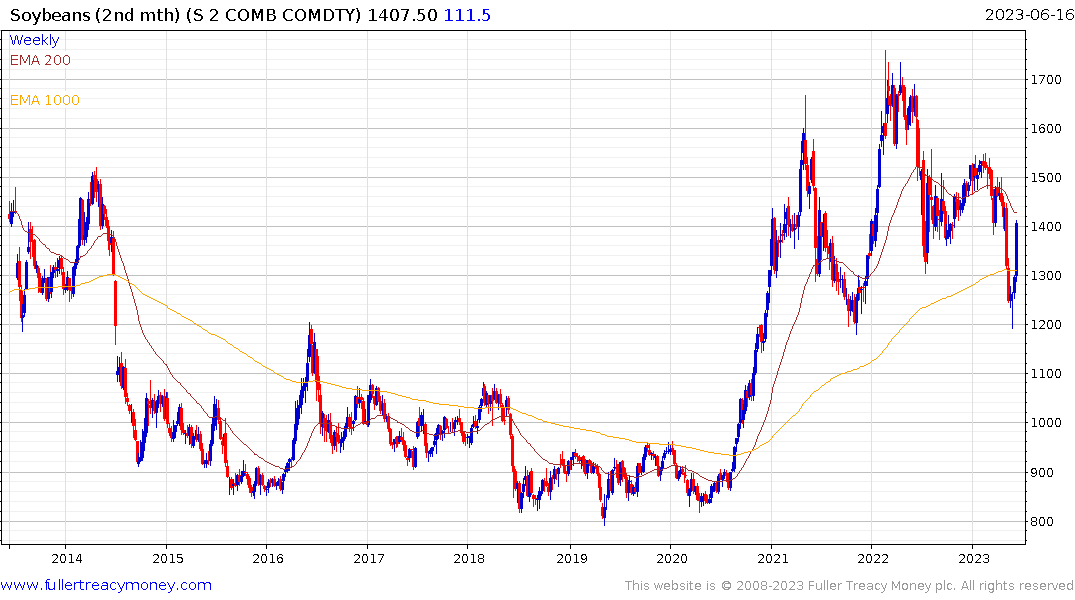 The 2nd month continuation chart for soybeans irons out some of the contract change spikes. It has emphatically rebounded from the upper side of the underlying base formation to signal at least near-term and, potentially, medium-term support.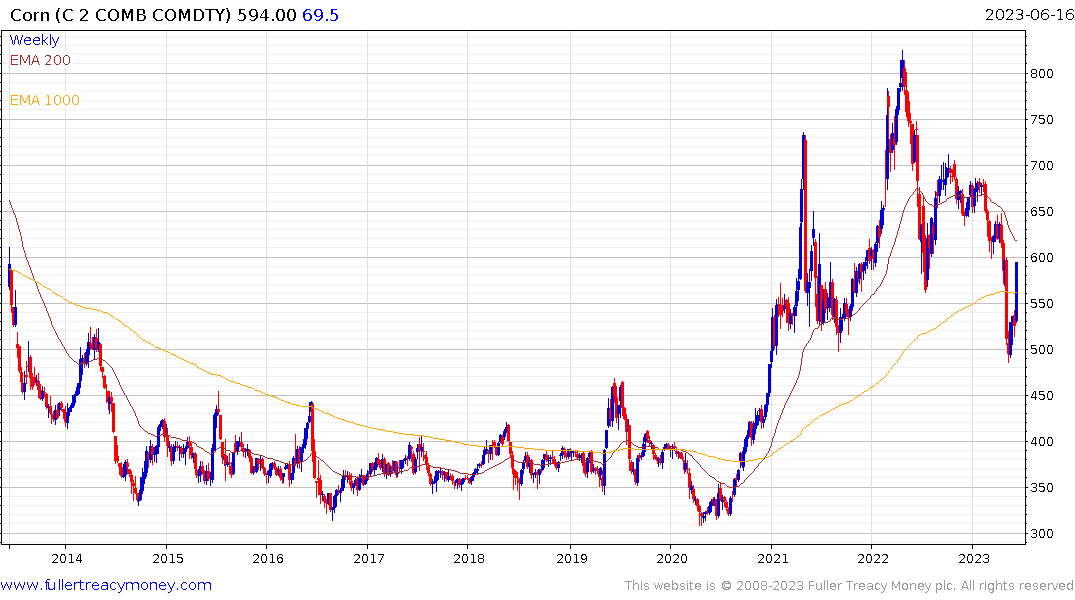 Corn has a similar pattern, but the underlying base is lengthier.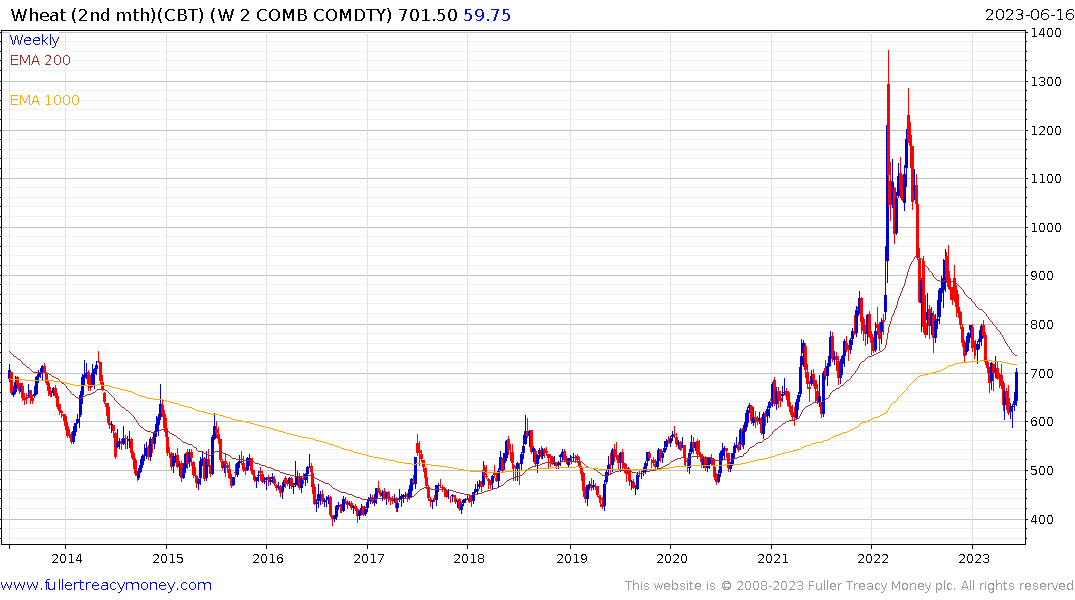 Wheat fully unwound the Ukraine invasion spike but is now also demonstrating support in the region of the upper side of the base formation.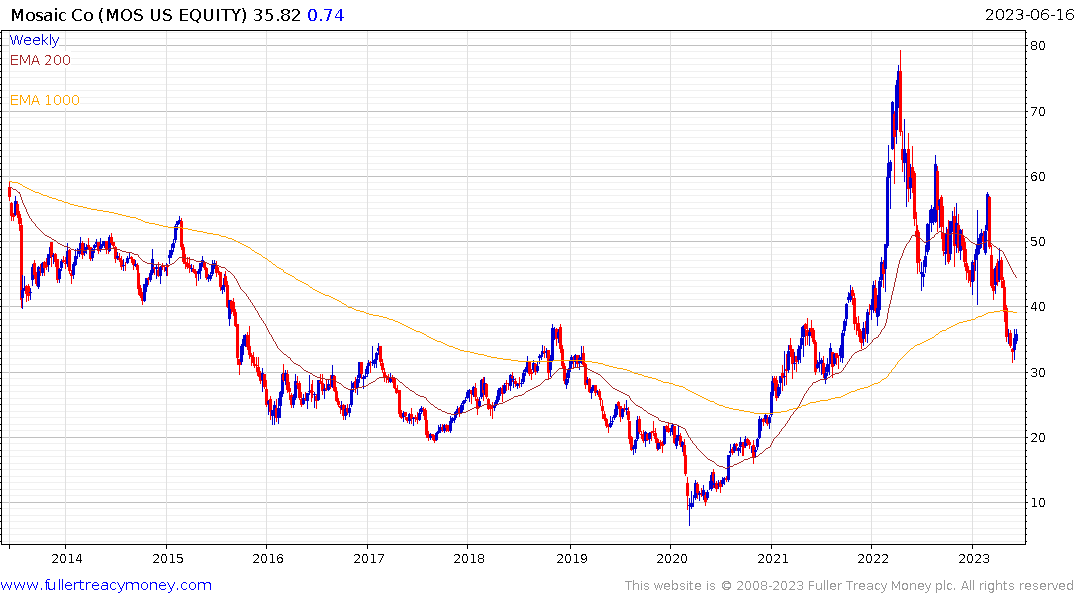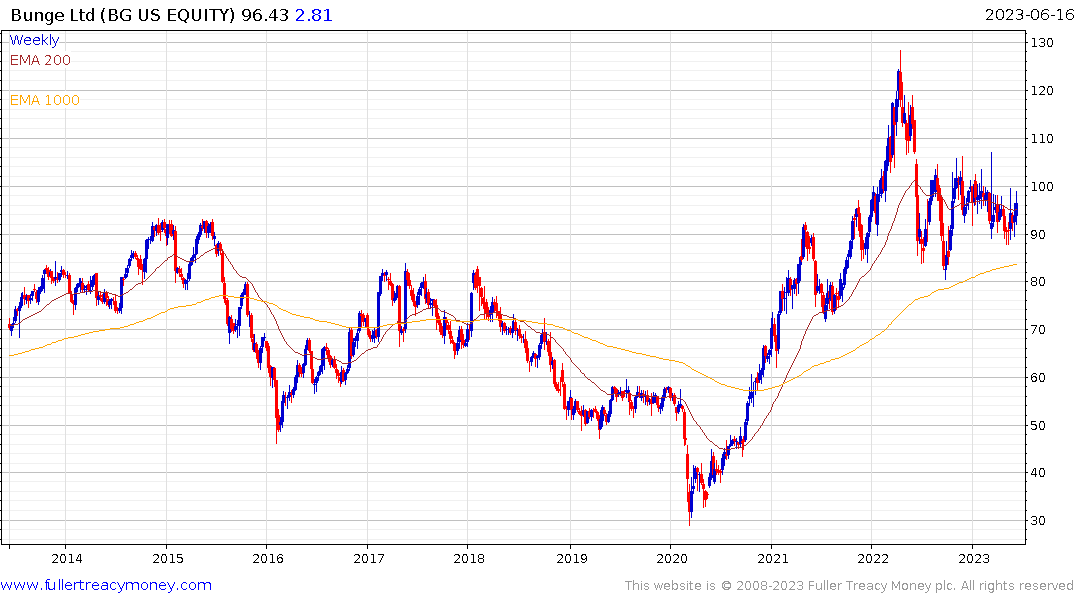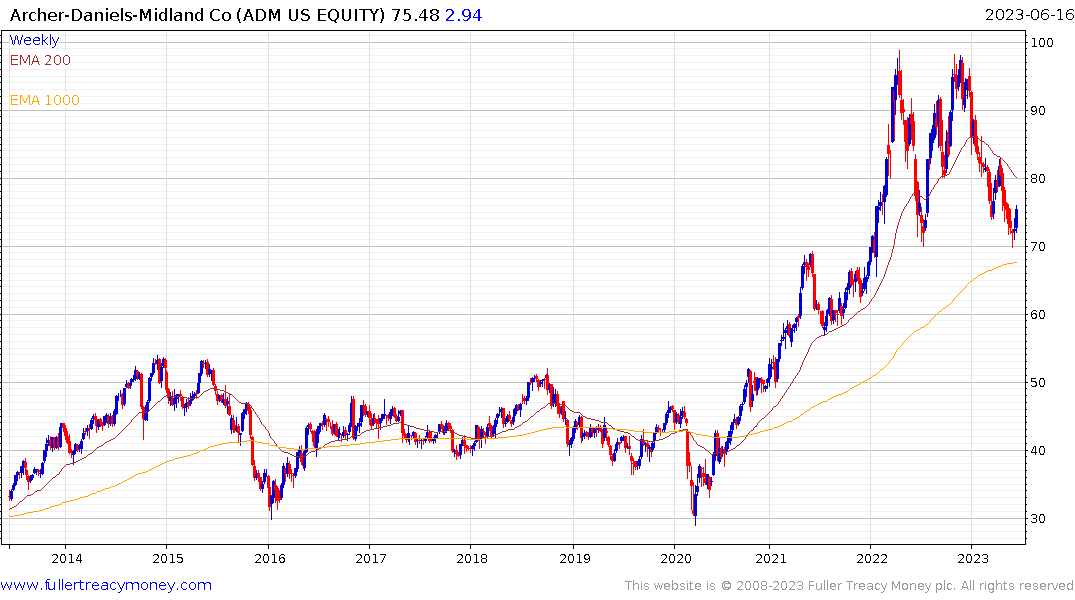 Mosaic is firming from a deep oversold condition while both Archer Daniels Midland and Bunge are firming from the lower side of their respective ranges.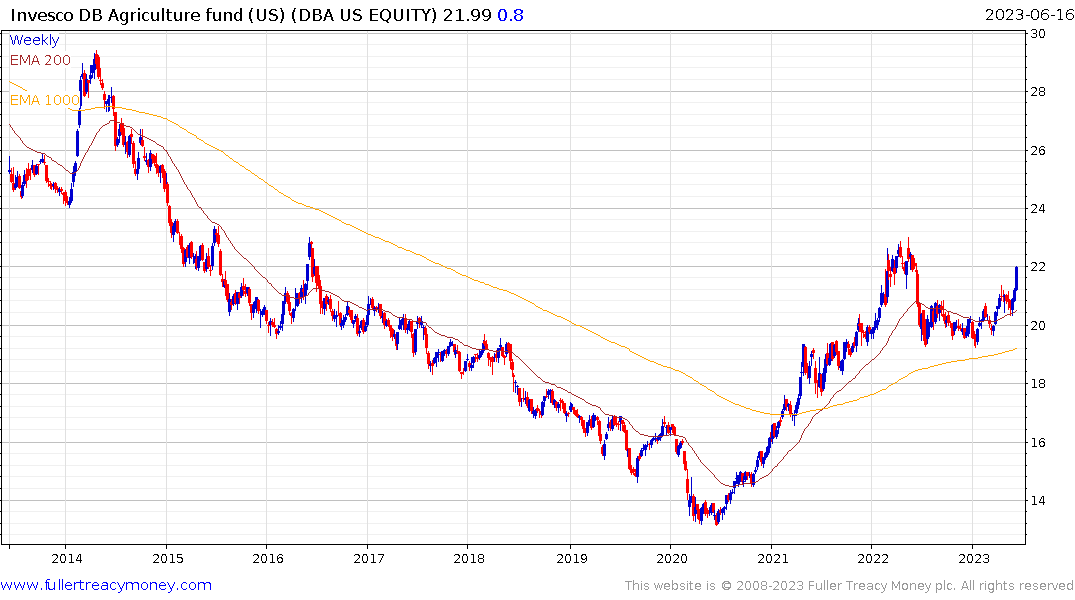 The Invesco DB Agriculture Fund (futures) is firming in a dynamic manner within a yearlong consolidation.
Back to top