In classic Dow Theory both the Industrials and Transportations Averages have to be making new highs to confirm a bull market for the US market. The logic is pretty simple. When the companies that make stuff and ship it around the country are doing well, it's reasonable to conclude the economy and markets will prosper.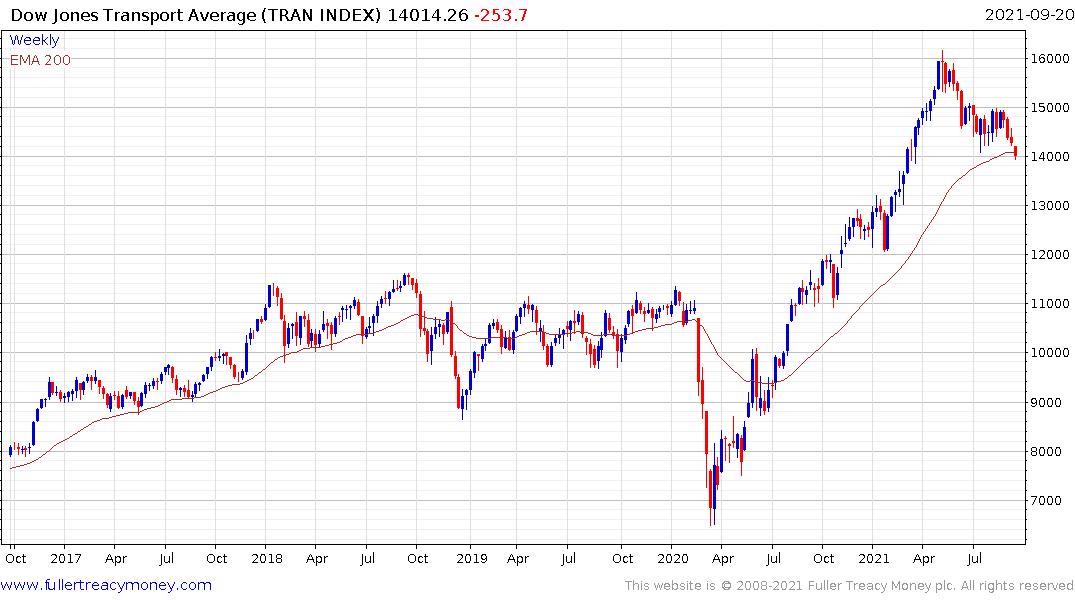 The Transportation Average peaked in May following an impressive rebound from the pandemic lows. It quickly dropped back to the trend mean and spent most of the last few months ranging above it. The Average dropped back to test the psychological 14,000 level today and will need to rebound quickly if a significantly deeper correction is to be avoided and the benefit of the doubt is to continue to be given to the upside.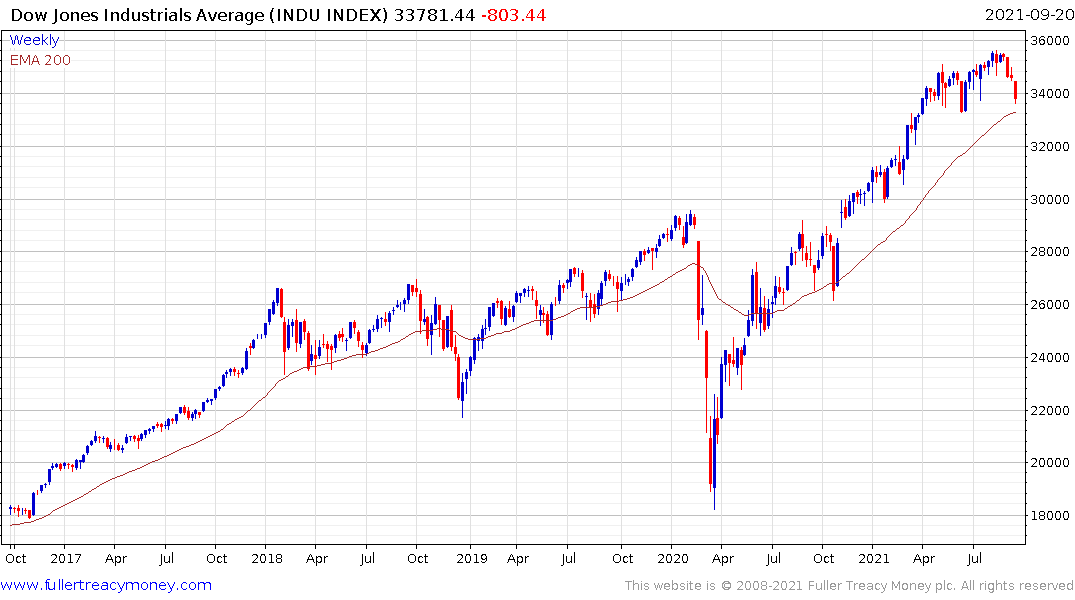 The Industrial Average rallied less impressively from the pandemic low and has lost momentum since the peak in May. It failed to sustain the breakout to new highs in August and is now pulling back to test the lower side of the underlying range and the region of the trend mean. It needs to hold the 33,000 area if the benefit of the doubt is to continue to be given to the upside.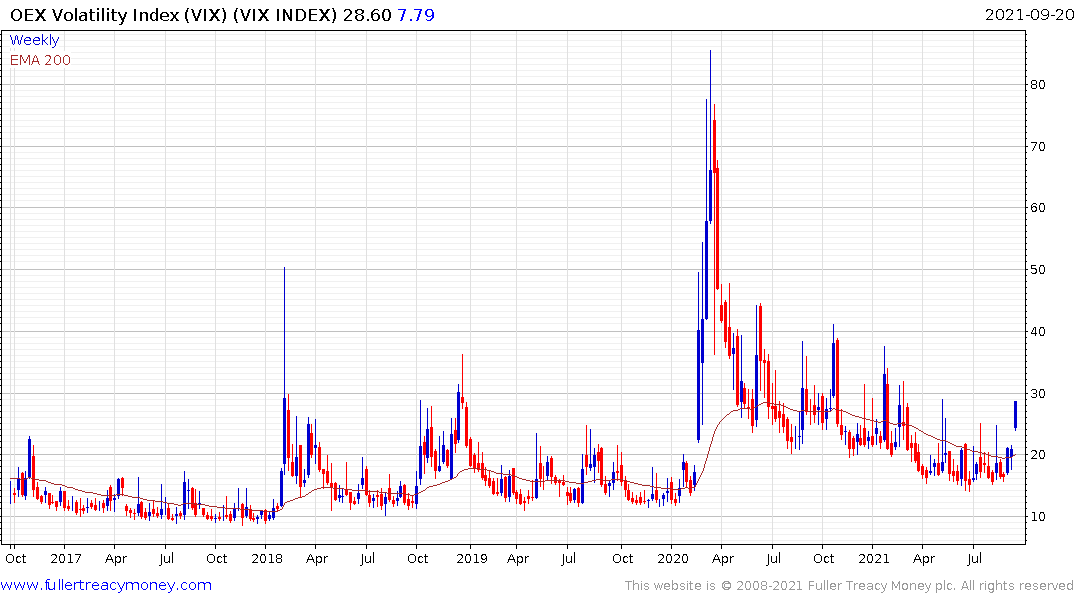 The VIX Index surged back to test the 25 area again today. Every short-term spike in volatility since October 2020 has been a buying opportunity. With both the Industrials and Transportations Average back in the region of key areas of potential support, this is a pivotal point where demand will need to return in force to confirm the persistence of uptrends.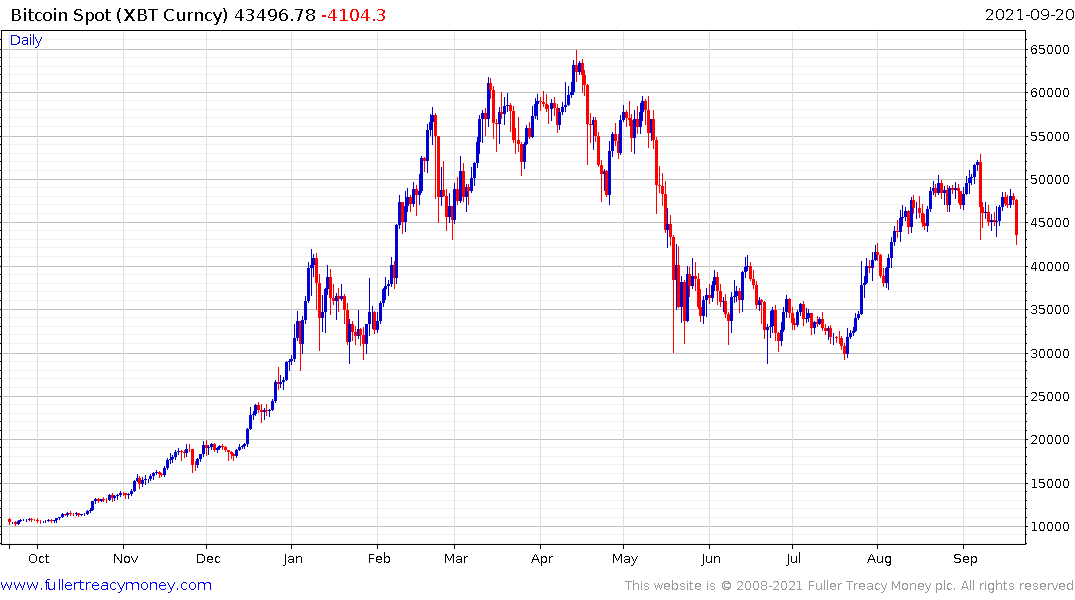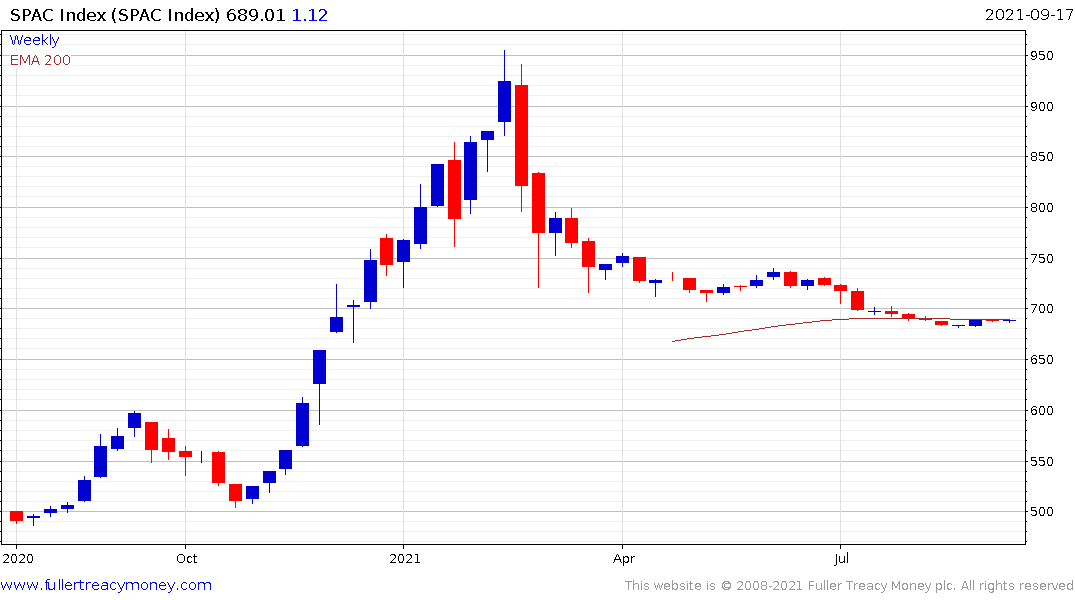 Liquidity dependent assets like Bitcoin and the SPAC Index are leading on the downside which is a warning sign that broad selling pressure is a significant risk.
The report by Mike Wilson from Morgan Stanley continues to express concern at the potential for a 20% pullback.
Back to top