CLO Selloff Flashes Warning Sign to Junk Bond Market
This article from the Wall Street Journal may be of interest to subscribers. Here is a section:
CLOs resemble the mortgage-backed bonds that imploded in 2008, but very few defaulted in the credit crisis, a key driver of their recent popularity. Prices for their shares and bonds, however, plummeted at the time, and holders who sold out took heavy losses.

Now some CLO bond prices are falling again. That is because the riskier loans the CLOs own are dropping in value as the companies that borrowed them start running out of cash. CLO bonds rated double-B, which are among the riskiest CLO securities, returned about 10% this year through June. But recent declines, especially last month, erased most of the gains, giving holders a roughly 1% return this year through October.

That contrasts sharply with high-yield bonds: Many of the same companies to which CLOs lend issue junk bonds, which returned about 12% this year through October, according to data from S&P Global Market Intelligence.

"If you think that double-B CLOs are giving a warning sign, that says something about high yield," said David Preston, head of CLO research at Wells Fargo & Co. "It's hard to see how both markets can be right."
The energy sector is where the majority of spread expansion has taken place as higher cost, more leveraged, issuers have come under pressure. The relatively stable oil price at present is not high enough to rescue these issuers and the existential crisis gripping Chesapeake Energy is an example of the stress coming to bear on higher cost producers, particularly in a low natural gas price environment.

With the wider markets breaking on the upside and the prospect of synchronised monetary and fiscal stimulus boosting high yields spreads remains well contained. In turn that has at least delayed the threat of en masse "fallen angel" downgrades from investment grade to junk.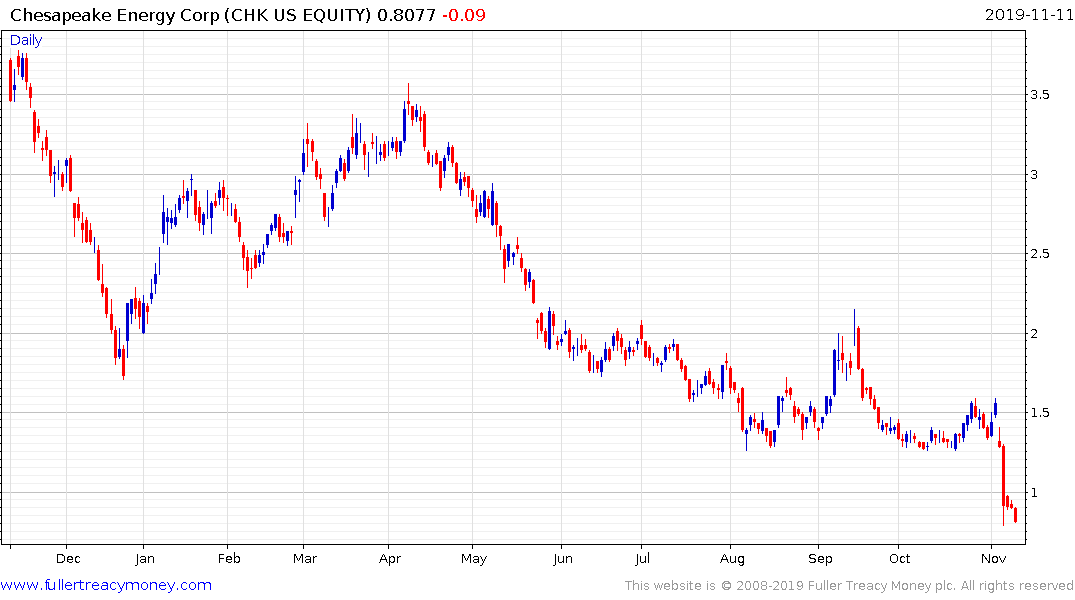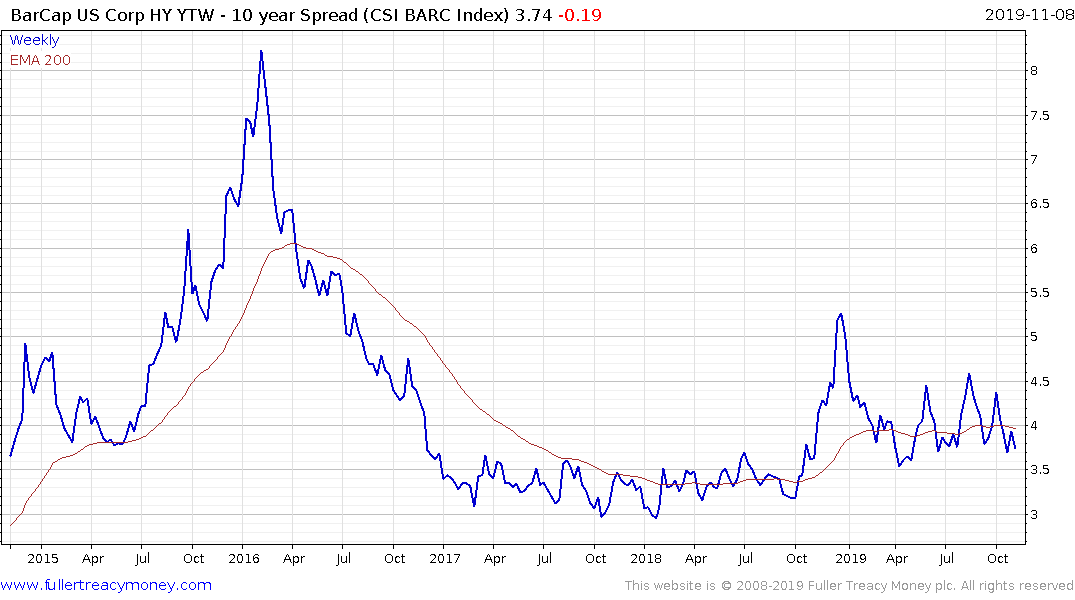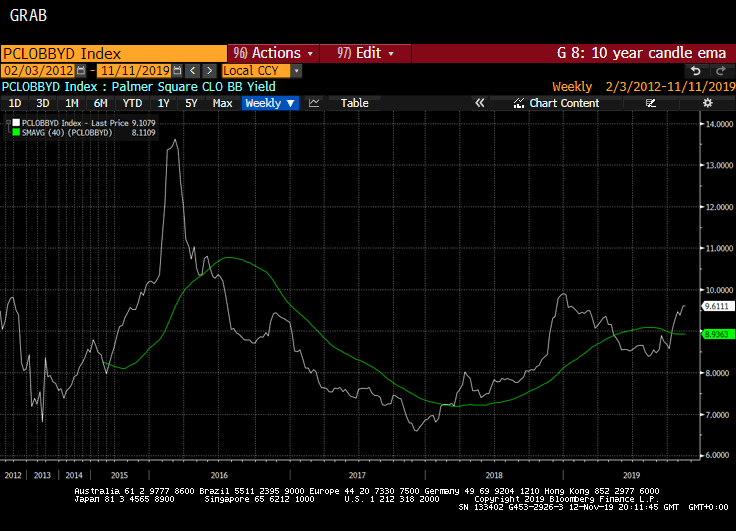 CLO BB yields have first step above the base characteristics but have not yet broken upwards. I suspect the success of oil holding the lower bound of its range is likely to be a deciding factor in whether we see further yield expansion for the sector.
Back to top