China shares get MSCI nod in landmark moment for Beijing
This article from Reuters may be of interest to subscribers. Here is a section:
Inclusion in the index marks a key victory for the Chinese government, which has been working steadily over the past few years to open up its capital markets, investors said.

"Given the size and importance of China as an economic superpower, I think this is a historic moment," Kevin Anderson, senior managing director of State Street Global Advisors and head of investments in the Asia Pacific region told Reuters.

"It's a long-awaited and much-debated decision in the past, and I think it's more than symbolic as it will create additional flow of capital and potentially a new segment of institutional investors in the China market."

Traders said MSCI's widely expected "Yes" decision had been largely priced in, with the announcement triggering some profit-taking in blue chips, which are no longer cheap after strong rallies this year.
MSCI admitting mainland Chinese shares to the Emerging Markets Index is a major event for China since it has been campaigning for entry for years already. However if we look at what the composition of the new Index is going to be then China does not get a much larger foothold. What the decision does create is the option for MSCI to include mainland shares but it would have to be at the expense of overseas listed shares which have clearly outperformed over the last year and more.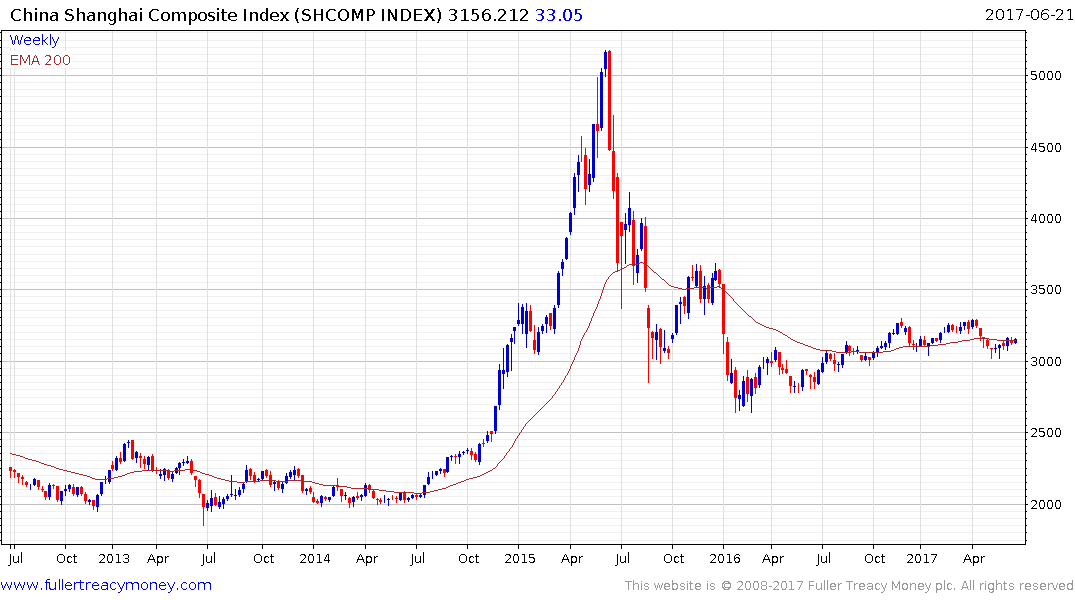 The Shanghai Composite Index firmed on the news as it rebounds from the most recent pullback, but remains in an overall range.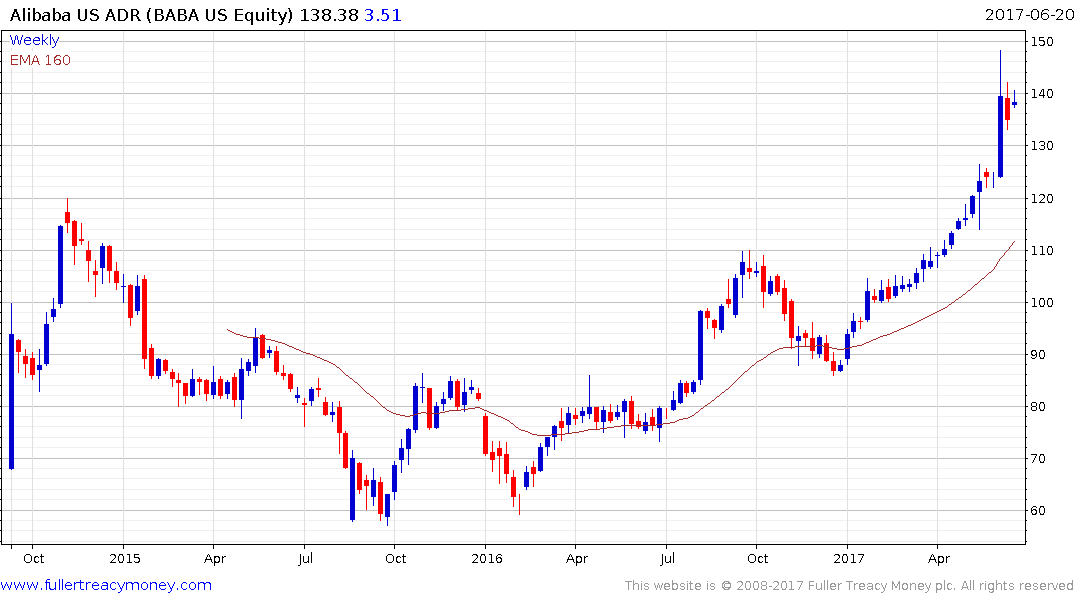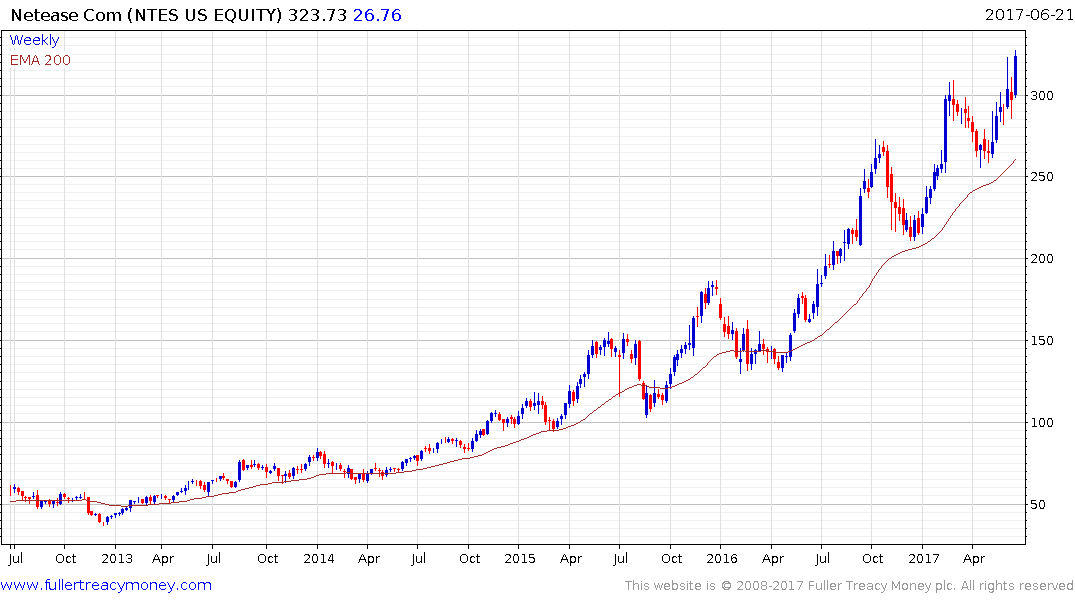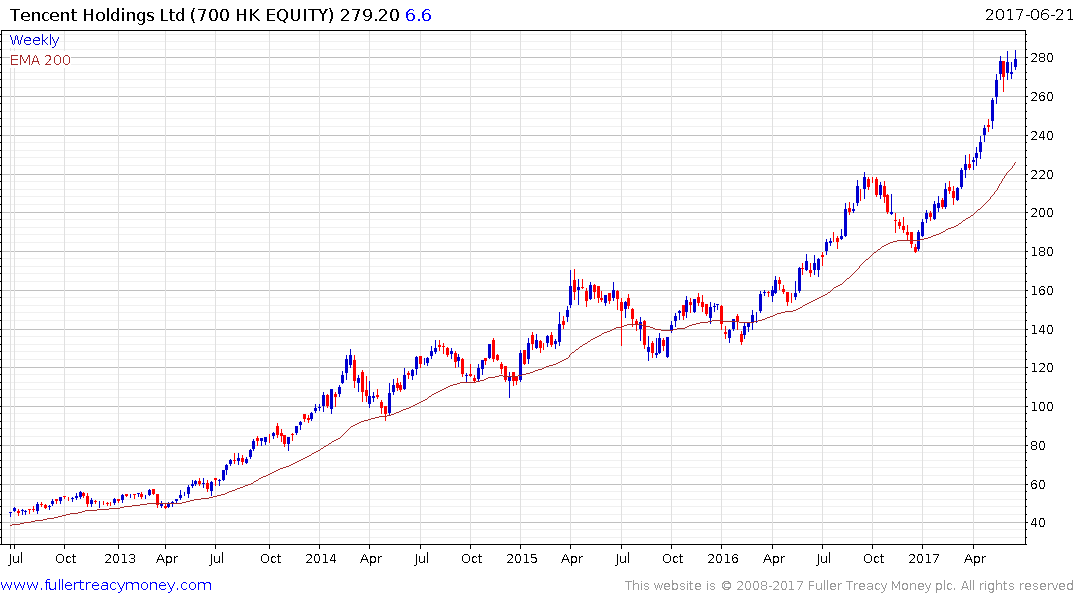 The shares of overseas listed companies like Tencent, Alibaba, JD.com, Ctrip, Baidu and Netease all strengthened following the news since they are likely to continue to enjoy the majority of fund flows following MSCI's decision.
Back to top