China's Mixed Signals Have Eichengreen Questioning 'Competence'
This article by Anna Andrianova for Bloomberg may be of interest to subscribers. Here is a section:
It's clear that they have responded very poorly and very erratically so far, especially in the past year," said Eichengreen, author of "Hall of Mirrors," a book analyzing the crises of the Great Depression and the Great Recession. "They can't quite decide if they want the exchange rate be more flexible or not, they can't communicate clearly to the markets."

The measures to shore up the Chinese currency and plug an outflow of capital risk setting back the long-held goal for an internationalized yuan. The People's Bank of China said Monday that lenders in offshore yuan-trading centers will now have to lock away a share of deposits in its accounts, ending the exemption for foreign institutions in a push to curb speculation against the currency. That followed large-scale intervention in Hong Kong last week that sent yuan borrowing rates in the city soaring to a record as liquidity was temporarily crunched.
In the West we are accustomed to viewing markets through the lens of economics, fundamentals, technicals, and at this service the behaviour of investors. However with China we also need to have a view on the political machinations of the market and the uncertainty widely different personalities can have on the complexion of that market.

For example Xi believes politics should come before anything else and the stock market is not even second on his list of priorities. The way regulatory authorities are lurching from one mistake to the next might be seen in that light. However considering Chinese officialdom was previously considered highly competent investor tolerance for such ineptitude is quickly running out.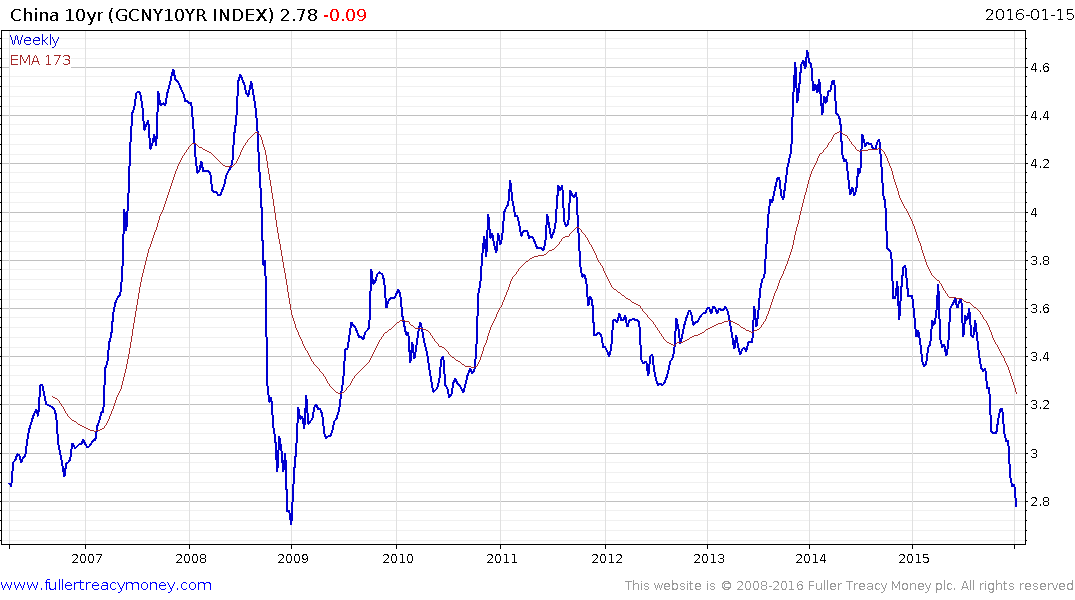 The speed with which government bond yields are compressing suggests investors are quickly pricing in deflationary pressures so Chinese authorities have an incentive to stabilise the market and to do so quickly.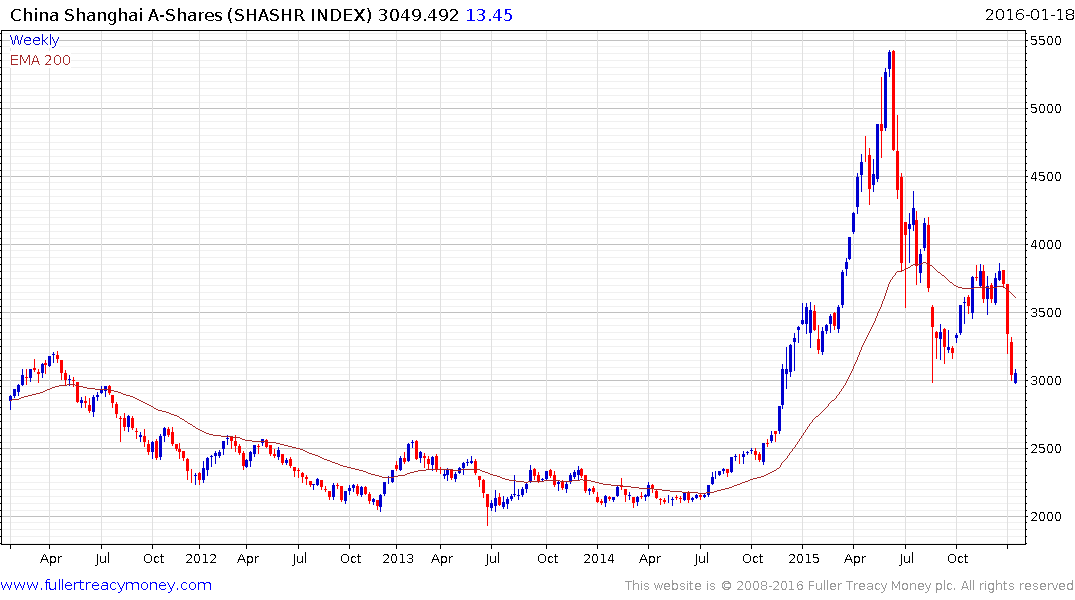 The Shanghai A-Share Index has at least paused in the region of the psychological 3000 level which also offered support in August, but a clear upward dynamic will be required to signal short covering is underway.
Back to top