China Premier Warns of Grave Jobs Situation as Lockdowns Weigh
This article from Bloomberg may be of interest to subscribers. Here is a section:
"Stabilizing employment matters to people's livelihoods, it is also a key support for the economy to operate within a reasonable range," Li said, urging businesses to resume production with Covid-fighting measures in place, while reiterating the government's policy to promote the healthy development of internet platform companies to support employment.

The premier's warning on employment came after the nation's surveyed jobless rate climbed to 5.8% in March, the highest since May 2020, according to data released by the National Bureau of Statistics in mid-April.

China's top leaders last week warned against attempts to question the country's Covid Zero strategy as newly released data for April showed the lockdown-dependent approach taking a heavy toll on the economy. The rolling out of even more intense restrictions over the weekend in Shanghai and Beijing adds further to the challenges facing policymakers seeking to shore
up growth.
Li Keqiang is often regarded as a bookish technocrat who thinks more in terms of the health of the economy than politics. Talking about rising unemployment is already sensitive when the question of the merit of the COVID-zero policy is beyond discussion. He is due to retire in a few months, and his successor is likely to be even more loyal to Xi Jinping.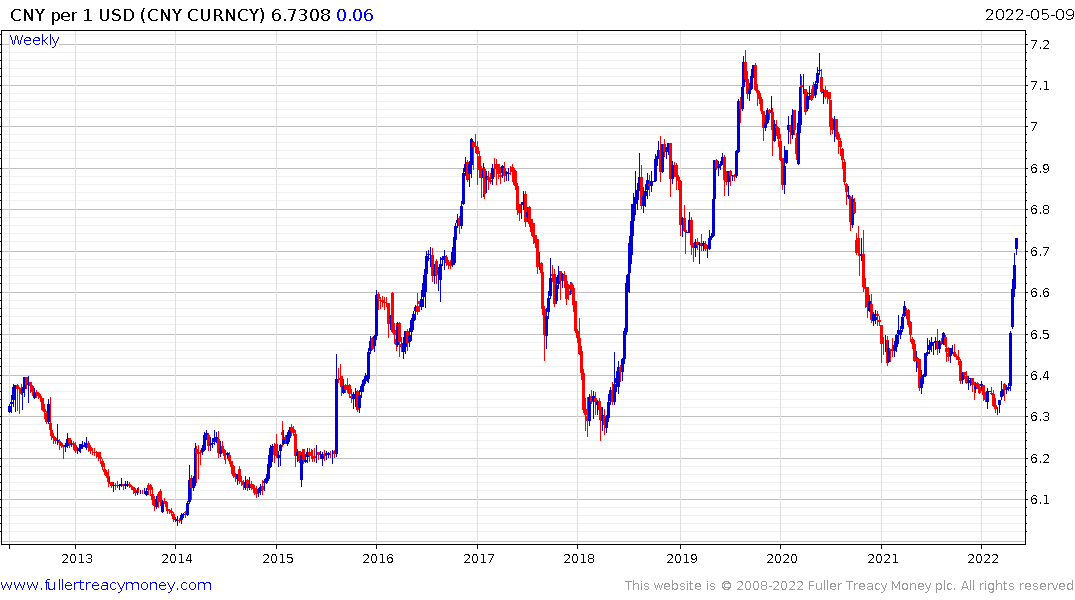 The Renminbi is going down quickly. That's both a reflect of the economic malaise and what amounts to shadow easing by attempting to support exporters.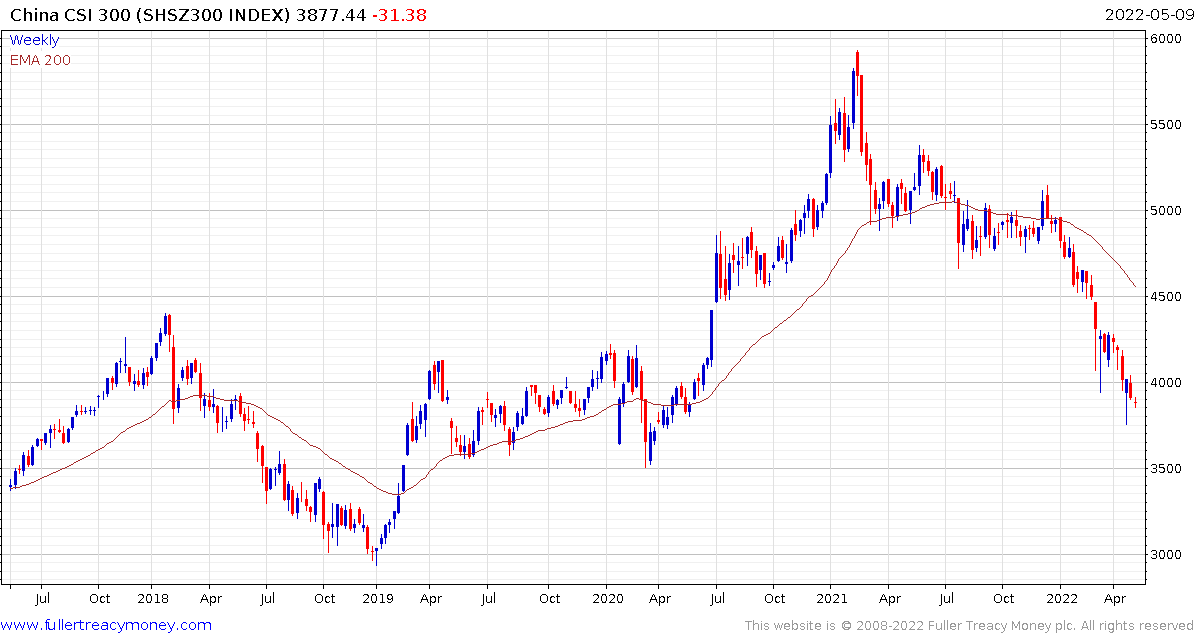 The CSI 300 is still holding the late April low but will need to sustain a move above 4000 to confirm a return to demand dominance beyond some steadier action.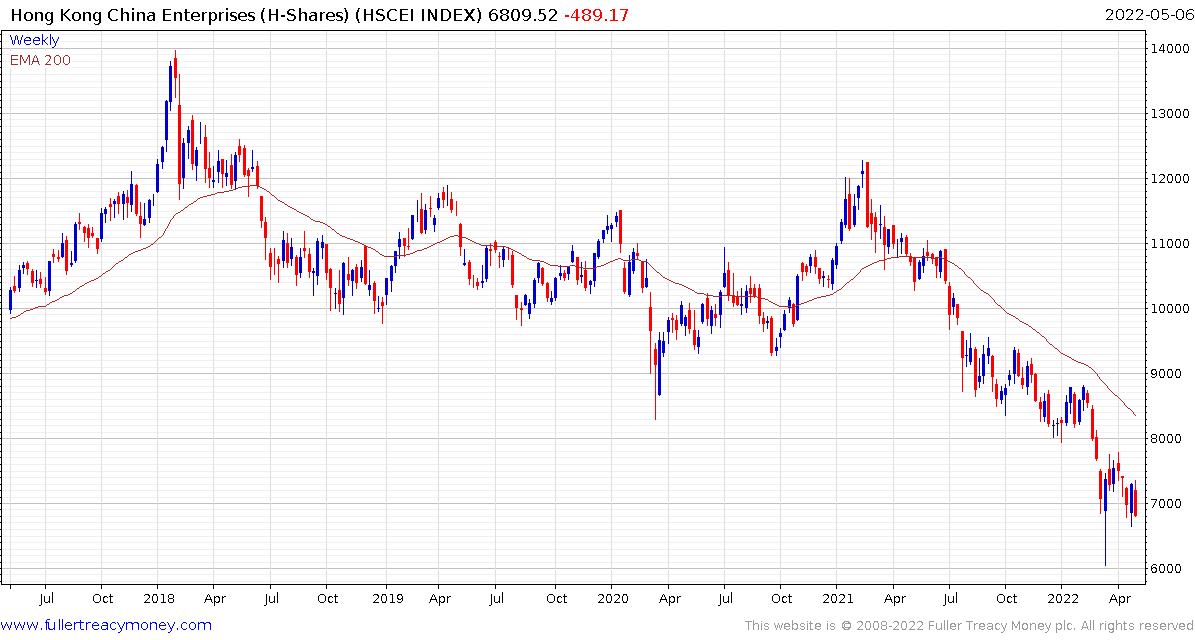 The H-Shares Index pulled back sharply today to retest the late April low. The support building hypothesis is very much reliant on that level around 6500 holding.
Back to top